Budget 2018: India among biggest importers of arms, yet army lacks sufficient ammunition
Despite being the world's fifth largest importer of weapons, the major worry for the Indian Army during a war would be a shortage of ammunition
By Chaitanya Mallapur
India is the fifth largest military spender (2016) in the world and the largest importer of arms, accounting for 13 percent of the world's total imports between 2012 and 2016, according to the Stockholm International Peace Research Institute, a think tank.
However, over three years to 2017-18, there was a 9 percent decline in budget allocation for capital investments against requirements, or "projections" in officialese, a factor that could delay procurement and modernisation of the armed forces, according to a report by the Parliamentary Standing Committee On Defence 2017-18, an advisory body to the defence ministry, presented to the Lok Sabha (lower house of Parliament) on 19 December, 2017.
The Indian Air Force capital budget was 46 percent lower than its requirements, the Indian Army's was 41 percent and the Indian Navy's 32 percent, the report said.
The budget for defense expenditure — including revenue (salaries, transportation costs, stores), capital investments (equipment, ammunition), pensions and miscellaneous — in 2017-18 was Rs 359,854 crore, up 56 percent from Rs 230,642 crore in 2012-13.
Defence allocation accounted for 17 percent of the central government budget (Rs 21.46 lakh crore) in 2017-18.
Source: Union Budget; Figures in Rs crore, *Budget estimate, **Revised estimate
Revenue expenditure accounted for 48 percent of defence budgetary allocation in 2017-18, up from 44 percent in 2015-16.
Pensions and capital outlay accounted for 24 percent each of allocations, as against 20 percent and 24 percent in 2015-16, respectively.
More than 75 percent of budget allocation (Rs 3,56,854 crore) and 80 percent allocation under the capital head (Rs 86,488 crore) in 2017-18 has been spent till December 2017, defence minister Nirmala Sitharaman told the Rajya Sabha (upper house of parliament) in her reply on 1 January, 2018.
Lower allocation for capital expenditure can delay procurement and projects
In 2017-18, the government, in its budget estimates, allocated Rs 86,529 crore for capital expenditure against the defence ministry projection of Rs 1,46,156 crore, according to the  Parliamentary Standing Committee On Defence 2017-18 report submitted in December 2017.
The budget allocation for capital acquisition has declined for all three services — army, navy and air force — since 2015-16, the committee observed in its report.
The budgetary cut against the projection will hamper the pending procurement projects, which will not get cleared unless the Centre increases allocation at the revised estimate (RE) stage, the committee said.
It has suggested the government match allocations with demands, preferably at the revised estimate stage, so that services can meet the requirements of operational readiness.
Defence Budget Allocations Under Capital Outlay, 2012-17
Year
Budget Estimate Projected
Budget Estimate Allocated
Revised Estimates
Final Grant
Actual Expenditure
2012-13
1,01,935
79579
69579
69579
70499
2013-14
1,34,070
86741
78872
78872
79125
2014-15
1,45,091
94588
81965
81965
81887
2015-16
1,17,955
94588
81400
79483
79958
2016-17
1,21,930
86340
79370
81747
86367
2017-18
1,46,114
86488
Source: Lok Sabha Figures in Rs crore
"Funds allocated (each year) under the budget estimate have been reduced at the revised estimate stage by the ministry of finance, broadly on the pretext of trend of expenditure at that point of time," the defence ministry said in its response to questions by the Parliamentary committee.
"Though there has been under-utilisation of capital budget with regards to budget estimate (except in 2016-17), there has been either excess expenditure or more than 99 percent utilisation when compared to final grant."
The capital component of the budget allocation has declined in comparison to the revenue component since 2012-13, the committee highlighted in its report. This can "adversely affect" the modernisation process of the forces, it said.
The committee has recommended that the defence ministry should rework their planning and budget system to ensure fair distribution of funds to revenue and capital heads.
Why budgetary allocations to capital expenditure matter
The security situation along the border has deteriorated with increase in ceasefire violations by Pakistan. As many as 860 instances of ceasefire violations were reported in 2017, more than double over the last two years, Mint reported on 23 January, 2018. The first 21 days of 2018 reported 124 instances of ceasefire violations.
Deaths due to terrorist violence increased 30 percent in Jammu & Kashmir — from 267 in 2016 to 347 in 2017 (up to 17 December), IndiaSpend reported on 27 December, 2017.
Border skirmishes were also reported between India and China in 2017 on the Dokalam issue: Indian soldiers objected to China's attempts at building a motorable road at the India-China-Bhutan tri-junction near Sikkim.
The road, if built, could give China a strategic military advantage over India, altering the status quo.
India has to be prepared for a two-front conflict along its northern and western fronts due to China's muscle flexing and Pakistan's proxy war, army chief Bipin Rawat was quoted as saying in this Economic Times report on 6 September, 2017.
Can Budget 2018 address challenges?
The government identified 73 strategically important roads along the India-China border, according to this report released by the Comptroller and Auditor General (CAG) of India, the auditor of the government, in March 2017.
Of these 73 roads, execution of 61 roads, with an estimated cost of Rs 4,644 crore, was assigned to Border Roads Organisation with a deadline of 2012.
"Only 22 roads were completed till March 2016, which incurred expenditure worth Rs 4,536 crore or 98 percent of the estimated cost," the CAG report said.
Of the 24 roads selected for audit, only six roads, costing Rs 164 crore, were completed up to March 2016. "Even these were not fit for running specialised vehicles/equipment due to limitations in the execution of works", the CAG report said.
The major worry for the army during a war would be a shortage of ammunition. The army faces 40 percent shortage of ammunition — 61 of 152 types of ammunition was in critical level — to fight a 10-day long war, according to this CAG report, The Indian Express reported on 22 July 22, 2017.
"With the present force levels and combat capabilities, they cannot fight and win," Gurmeet Kanwal, former army Brigadier and a fellow at the Institute for Defence Studies and Analyses (IDSA), a think tank in New Delhi, wrote in Deccan Herald on 19 January, 2018.
"That implies that they cannot hope to terminate the conflict on India's terms and impose the nation's will upon the adversaries."
The armed forces will be stretched to the limit but, given adequate resources, they could fight a holding action successfully, though with large-scale casualties, Kanwal wrote.
Click here for full coverage of Budget 2018
IndiaSpend is a data-driven, public-interest journalism non-profit/FactChecker.in is fact-checking initiative, scrutinising for veracity and context statements made by individuals and organisations in public life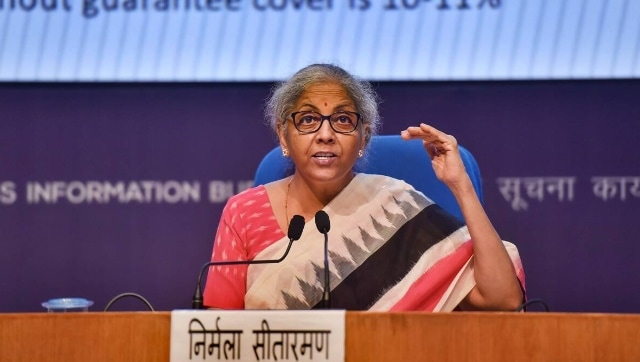 Business
Budget 2022: The Union Budget 2022-23 should ensure empathetic policy support for the lives and livelihoods facing unprecedented challenges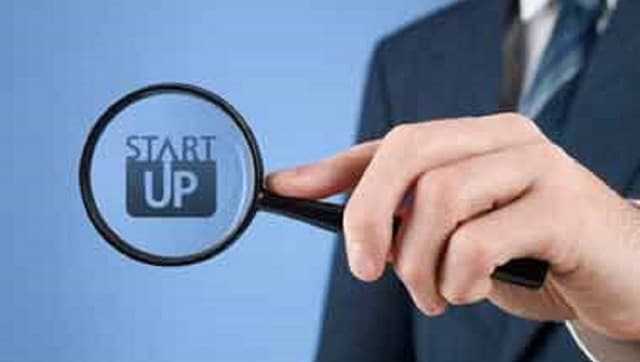 Business
The central government introduced the Emergency Credit Line Guarantee Scheme (ECLGS) in May 2020, intending to provide financial assistance to the pandemic-hit MSME sector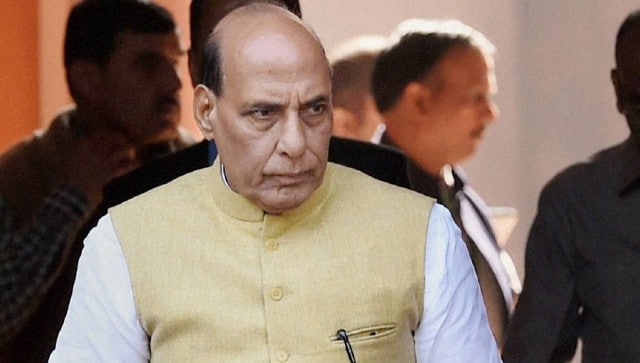 India
Speaking on the occasion of Army Day, the minister noted that the Indian Army inspires confidence among the citizenry as it resolutely maintains an unflinching vigil across the frontiers of the nation.