Budget 2018: Here are 7 things govt should do to bring relief to taxpayers
The government is found wanting in bringing about relief to individual taxpayers on lot many fronts.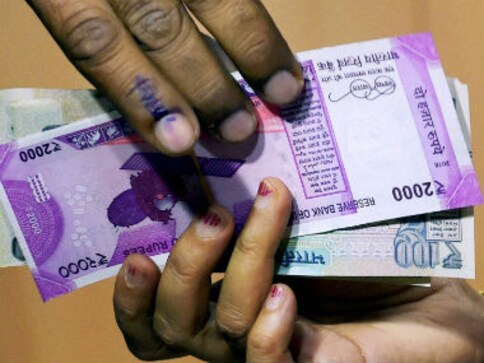 Budget 2018 is proposed to be presented by the Finance Minister Arun Jaitley on 1 February 2018. Interestingly, this would be the last budget before the term of the Narendra Modi-led government draws to a close. One would agree that the last budget in 2017, preceded by the demonetisation initiative, had its focus around bringing about amendments with an objective to minimise cash transactions in an effort to move towards a digital economy. However, it was also found wanting in bringing about relief to individual taxpayers on lot many fronts. Now, let us see what could be in store on the personal taxation front in the upcoming Budget of 2018.
Raise 80C limits
A proposal to raise the limit for claiming deduction under Section 80C is a much-awaited one. This covers in its ambit, investments made in PPFs, EPFs, mutual funds, fixed deposits, etc or premium paid towards a life insurance policy, principal component of a housing loan repayment, expenses on children's tuition fee and many more. This step would, on the one hand, benefit taxpayers in terms of a lower tax outgo by investing in avenues prescribed under Sec 80C as against investing in unproductive assets. On the other hand, the government stands to gain in as much, as it can reap the benefits of such investments to achieve its objectives. It is quite justified to expect this move given that the present limit for deduction of Rs 1.5 lakhs hardly provides an incentive to encourage taxpayers to invest more.
Measures to make NPS attractive
Unlike the PPFs and the EPFs which are exempt at the time of withdrawal, NPS withdrawal is taxable. Barring this, NPS can be considered as a product which gives excellent retirement benefits as 75 percent of the corpus can be invested in equity which has recorded returns over about 10 to 15 percent in past years. Further, NPS is one such product which can help taxpayers invest for retirement regularly and diligently. This money is allowed to be invested in equity to match your risk profile.
To render NPS more attractive, the government should definitely consider allowing a higher corpus withdrawal without any or minimal tax implications.
Enhancing benefits on availing of home loan
Who does not dream of buying a house in India? Substantial tax benefits on availing and repayment of a housing loan is something that all taxpayers look forward to. Presently, the deduction of a maximum of Rs 2 lakhs on payment of interest on housing loan for a self occupied house is way too low. This aspect definitely requires reconsideration in terms of either completely doing away with such a restriction of Rs 2 lakhs or enhancing the deduction on interest.
Budget 2017 had come up with a restriction on set off of losses from house property against other income to Rs 2 lakhs which, again is a very harsh move and requires to be revisited.
Enhance medical reimbursement limit
Perhaps this has been our long outstanding demand on saving tax on medical bills. A limit of Rs 15,000 is insufficient even for a small family. A single vaccination for a child can easily go up to Rs 2,000. Doctor consultation fees have also gone up significantly in the past few years. Therefore, the government must consider raising this limit to at least Rs 30,000. Doctor fees and medicine bills are not covered under medical insurance premium. By raising this limit a family would be able to avoid tax burden on routine medical expenses.
Clarity on bitcoin taxation
The popularity that bitcoins have gathered in India over the last one year has been remarkable. Despite the constant words of caution by the RBI as regards bitcoins not being authorised, technology enthusiasts continue to be attracted to the concept and wish to gain from the phenomenal increase in its value. Given this, it is high time the government addressed the issue of taxability of bitcoins in the upcoming budget providing the nation some clarity on this.
Lift the exemption of LTCG on sale of shares
Speculations are on that the issue of levying tax on long term capital gains on sale of listed shares (completely exempt under the current law), would be taken up in the upcoming budget. This move would come down heavily on the middle class that is finally waking up to the benefits of investing in equity over long term.
Proposal to revamp the direct tax laws
The govt has, very recently, set up a special task force for simplification of an otherwise highly complex direct tax law and redraft it in consonance with the needs of the country. It is high time that those provisions which have become redundant in the present scheme of things be removed from the statute books. Besides, the income tax act has become severely layered, with exceptions to the law, and then exceptions to these exceptions and so on. To top it all these exceptions apply in different financial years. We hope this task force will give the income tax act a fresh look and make it relevant to today's time.
Given this, it should not be forgotten that a majority of taxpayers have gradually begun implementing one of the biggest tax reforms i.e. GST after surmounting the initial teething troubles of the new system. Therefore, whether a complete revamp of the entire direct tax laws would be a feasible move at this point in time, is something the government ought to consider.
For full coverage of Union Budget 2018, click  here.
(The writer is Founder & CEO, ClearTax)
World
Prime Minister Narendra Modi asserted that India has been and will continue to be the 'first responder' to any need or crisis Maldives faces
India
The ties between India and the Maldives have been on an upswing since Solih took charge of the top office in November 2018. Prime Minister Modi attended the inauguration ceremony of president Solih
World
Prime Minister Modi also expressed hope that Sri Lanka will witness quick economic recovery, ensuring the prosperity and well-being of its people