Budget 2018 has taken steps in the right direction to increase penetration of insurance in India
The government-insurance partnership will drive the crop and health insurance schemes announced.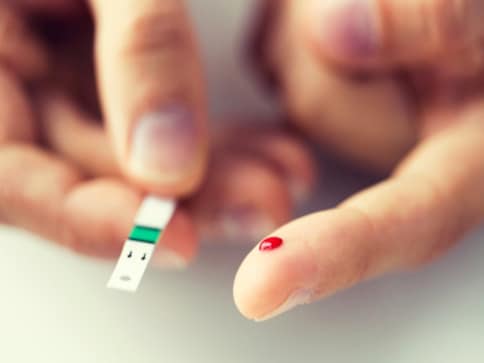 As expected, Budget 2018 focused on the rural economy and the healthcare sector. Overall, the Budget shows a vision for a connected, healthy and educated India. Financial inclusion has got another big push with this Budget.
For the insurance sector in particular, the finance minister met some of the expectations that the industry had. The flagship National Health Protection Scheme announced to cover 10 crore poor families with an insurance cover of Rs. 5 lakh per family, will potentially be the world's largest state-funded programme. This will increase the awareness and adoption of health insurance across the country and significantly boost the currently low penetration levels.
The Budget also proposed an increase in deductions for senior citizens under section 80D. Premium towards health insurance would now be exempt up to Rs 50,000 allowing senior citizens to opt for better coverage to match the increased healthcare cost. The exemption limit for medical expenditure towards certain critical illnesses has been raised to Rs 1 lakh for all senior citizens.
The prices of new cars have increased in some segments, which should have a positive impact on the premium yields. A tax benefit for home insurance could have been a great complimentary move.
The lowering of corporate tax rates for SMEs is a good move and it would be great if more SMEs would now find the budgets to increase the range and depth of insurance coverage.
Increase in custom duty for several categories of retail imports should spur customer choice towards products made locally, hence clearly a boost for the local manufacturing and SME sectors.
The outlay of investments for infrastructure like new roads, rails and highway would substantially stimulate trade and economy.
The Pradhan Mantri Jeevan Jyoti Beema Yojana will continue to cover a larger section of the population, and will be a push towards term insurance. A universal healthcare system is long overdue, and these are laudable first steps towards the same.
The government also announced the merger of National Insurance Co, Oriental Insurance Co and United Assurance Co into one insurance entity which will be subsequently listed. This is a welcome move as consolidation will result in a greater ability to share risks across a larger population and strength their balance sheet. Further, government-insurance partnership will drive the crop and health insurance schemes announced.
With long term capital gains above Rs 1 lakh being taxed at 10 percent and mutual funds attracting a Dividend Distribution Tax of 10 percent, one could expect reallocation of the investment corpus by individual investors favoring insurance instruments a little more. Further, the strongly worded statement about cryptocurrency while does not comment on its status as an investment instrument, will discourage investors from exploring it further.
The FM also mentioned that the government would encourage blockchain technology in payment systems. Use of blockchain for identity management would cut the KYC costs for insurers as well.
So overall, the Budget 2018 has taken many steps in the right direction to increase the penetration and stimulate the adoption of insurance in India.
Click here for full coverage of Union Budget 2018
(The writer is Chief Underwriting Officer, Bharti AXA General Insurance)
World
According to an AFP report, Keith Johnson has claimed that since Musk began promoting Dogecoin, investors have lost about $86 billion
News & Analysis
The crash that major cryptocurrencies like Bitcoin and Ethereum have seen in the month of June has been worrisome even for long-term investors. The global crypto-market has shrunk from $1.02 trillion to $983.72 billion, an 11 per cent decrease. We see why the crypto markets have crashed this badly.