Budget 2018: Government may peg fiscal deficit above 3.2% of GDP for FY2018-19
Budget 2018 is likely to focus on enhancement of spending rather than a reduction of direct taxes, and therefore, the chances of achieving the fiscal target of 3.2 percent for FY 2017-18 and 3.0 percent for FY 2018-19 appears low
The Government of India (GoI) had indicated that in the upcoming budget, it would reduce its fiscal deficit from 3.5 percent of GDP in Financial Year 2017 to 3.2 percent of GDP in Financial Year 2018 and 3.0 percent of GDP in Financial Year 2019. The likelihood of achieving the latter two targets appears low, on account of revenue concerns in FY2018 and an anticipated expenditure pickup in FY2019.
The key revenue concern in FY2018 is the extent to which the indirect tax inflows will fall short of the budget estimates (BE). Following the mid-year introduction of the Goods and Services Tax (GST), the indirect taxes of the government in FY2018 will consist of customs duty, excise duty, service tax, Central GST (CGST), Integrated GST (IGST) and Union Territory (UTGST).
However, a portion of the IGST collections will eventually flow to the states. The netting off 50 percent of the IGST collected up to November 2017, thus reveals a sombré scenario of a 1.4 percent contraction in indirect tax revenues in April-November 2017 when compared to what was collected over the same period last year.
Nevertheless, GST collections are expected to record an uptick in Q4 FY2018, similar to the seasonal pickup that used to be displayed by excise duty and service tax. Further, the introduction of the e-way bill in February 2018 may boost compliance. Even if indirect taxes post a year over year (YoY) growth of approximately 16 percent in Q4 FY2018 over Q4 FY2017, the total indirect taxes of the central government may be Rs 827 billion lower than the FY2018 BE. Moreover, we estimate that CGST collections would need to rise to around Rs 1.0 trillion per month in Q4 FY2018, from a total of Rs 627.3 billion in April-November 2017 and a reported Rs 234.4 billion in December 2017, to avoid a shortfall relative to FY2018 BE, which seems optimistic. Overall, the GoI's indirect tax collection base post-GST remains difficult to ascertain, constraining a realistic analysis of its likely fiscal deficit in FY2018 and FY2019.
On the other hand, the conclusion of the ONGC's purchase of the GoI's stake in HPCL means that the disinvestment inflows will exceed the FY2018 BE, reducing the lingering concerns related to modest shortfalls from direct taxes, dividends, and profits and non-tax revenues from telecommunications.
The GoI's revenue and capital expenditure growth during April-November 2017 exceeded the budgeted targets. Based on the trend up to November 2017 and the BE for the year, there is scope for revenue expenditure to rise by a marginal 0.5 percent on a YoY basis in December 2017-March 2018, whereas capital outlay would have to contract by 15.4 percent on a YoY basis in the last four months of this fiscal, to avoid exceeding the BE. While this is not impossible, it will nevertheless pose a challenge.
The net additional borrowing announced by the GoI through G-sec and T-bills is Rs 430 billion higher than the budgeted level for FY2018, which is equivalent to 0.3 percent of GDP. As a result, there is scope for the fiscal deficit to print at as much as 3.5 percent of GDP in FY2018.
Moving on to FY2019, indirect tax rates on few items remain under the control of the GoI, as the GST Council would decide on changes in GST rates. Given the continuing lack of clarity related to the revenue buoyancy post-GST, a sizeable reduction in corporate or private income tax rates, or a substantial increase in expenditure may not be feasible without deviating from the fiscal consolidation path.
We expect Budget 2018 to focus on enhancement of spending rather than a reduction of direct taxes. The GoI is likely to augment outlays for schemes focused on agriculture and the rural economy such as crop insurance, National Rural Employment Guarantee Act (NREGA), and other social security measures, and infrastructure related to cold chains, etc. Additionally, budgetary allocations are likely to be enhanced for sectors such as affordable housing, roads, renewable energy, railways, ports, inland waterways and smart cities, to spur investment activity. Moreover, supplemental funds are likely to be targeted through extra-budgetary resources such as market borrowings of the central PSUs and funds raised through the National Investment and Infrastructure Fund (NIIF).
The GoI may budget for a fiscal deficit of at least 3.2 percent of GDP for FY2019. Assuming nominal GDP growth of 11.4 percent in FY2019 (relative to the Advance Estimate for FY2018), this translates to a fiscal deficit of at least Rs 5.9 trillion. Based on this, and the uptick in the repayments falling due in FY2019, we expect the GoI to announce dated market borrowings of Rs 6.5 trillion for the coming fiscal, up from the current estimate of Rs 6.0 trillion for FY2018.
The author is principal economist with ICRA
Find latest and upcoming tech gadgets online on Tech2 Gadgets. Get technology news, gadgets reviews & ratings. Popular gadgets including laptop, tablet and mobile specifications, features, prices, comparison.
World
Pakistan has its own system of indefinite detention and house arrest, where terrorists are kept far from the prying eyes of courts and the media
India
The politics of procession is an oft-repeated diatribe that becomes a convenient excuse to tarnish a certain community. However, what often gets buried under the reams of such atrocious literature is the fact that communalism does not express itself via politics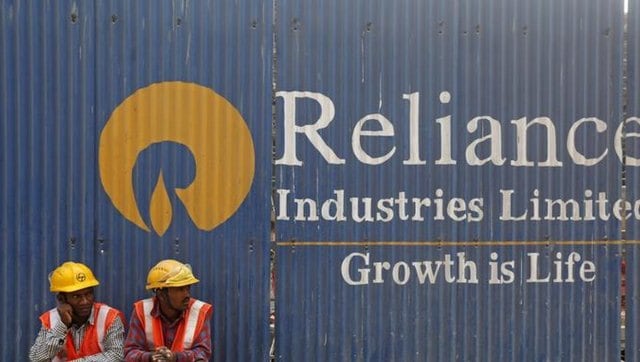 Business
It is the ingenuity and the resourcefulness of Indian entrepreneurs as well as family businesses that hauled us out of that era of scarcity and want.