Budget 2018: From standard deduction to health and education cess, how Arun Jaitley changed your money life
This standard deduction given in budget was in lieu of exemption in respect of transport allowance and reimbursement of miscellaneous medical expenses
The Union Budget 2018 was excepted to be a mix bag of announcements for many. While some expected it to be an event filled populist agenda keeping the 2019 General Elections in mind, others thought the Finance Minister Arun Jaitley this time around was unlikely to set direction for future and just make minor tweaks here and there. But how much Jaitley managed to meet the expectations? Read on to know how your money life changed.
1) No changes in the structure of tax slabs for salaried tax payers.
2) There is a standard deduction of Rs 40,000 is proposed for salaried employees. This move was brought about keeping in mind that salaried individuals have been paying more tax than individual business owners. This standard deduction in lieu of the present exemption in respect of transport allowance and reimbursement of miscellaneous medical expenses. However, one needs to keep in mind that, the transport allowance at enhanced rate shall continue to for differently-abled. And, other medical reimbursement benefits in case of hospitalisation etc, which are currently applicable to employees shall also continue. This standard deduction move will reduce the tax liability for middle class employees as well as pensioners.
3) For senior citizens, there will be raise in exemption in of interest income on deposits with banks and post offices to be increased from Rs 10,000 to Rs 50,000. And the best part is that TDS will not be deducted for the same. This move is applicable to all fixed deposits schemes and recurring deposit schemes. As far as health insurance premiums go, deduction for the same has been raised Rs 30,000 to Rs 50,000 under section 80D. For critical illness, the deduction for medical expenditure in respect of certain critical illness from, Rs 60,000 in case of senior citizens and from Rs 80,000 in case of very senior citizens, to Rs 1 lakh in respect of all senior citizens, under section 80DDB.
4) Finance Minister rationalised Long Term Capital Gains (LTCG) tax. FM for equities proposed to tax long term capital gains exceeding Rs 1 lakh at the rate of 10 percent without allowing the benefit of any indexation. However, all gains up to 31st January, 2018 will be grandfathered. A tax on distributed income by equity oriented mutual fund at the rate of 10 percent was introduced as well.
5) Now, there is an increase in the cess of one percent. The existing three percent education cess will be replaced by a four percent as 'health and education cess' to be levied on the tax payable.
6) There is an increase customs duty on certain items. An increase customs duty of imported mobile phones from 15 percent to 20 percent, on some of their parts and accessories to 15 percent and on certain parts of TVs to 15 percent.
Find latest and upcoming tech gadgets online on Tech2 Gadgets. Get technology news, gadgets reviews & ratings. Popular gadgets including laptop, tablet and mobile specifications, features, prices, comparison.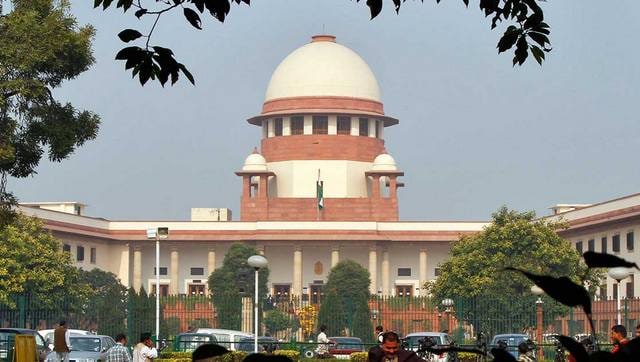 India
Decriminalising Section 138 is only going to make creditors more insecure, which could cause unfathomable harm to the Indian economy.
India
Patel is being questioned about his purported links with the Sandesara brothers, the promoters of Vadodara-based Sterling Biotech pharmaceutical.