Budget 2018: From corporate tax cut to infra sops, industry has a long wish list
Government will unveil its budget for the 2018/19 fiscal year on Thursday, with investors expecting increased investment in key areas such as agriculture, and a slew of incentives for businesses.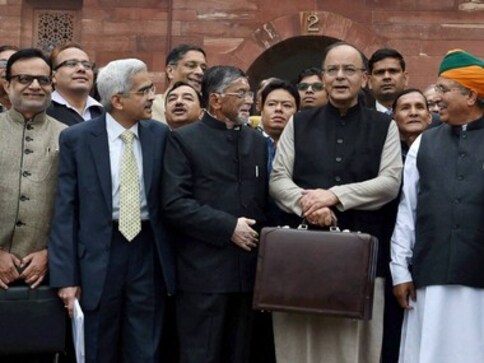 Mumbai: The government will unveil its Budget for the 2018/19 fiscal year on Thursday, with investors expecting increased investment in key areas such as agriculture, and a slew of incentives for businesses.
Handicapped by the chaotic rollout of a goods and service tax (GST) last year and a shock, overnight move to take high value banknotes out of circulation in late 2016, the economy is expected to post growth of 6.75 percent in the 2017/18 fiscal year ending in March, which would be the slowest in three years.
The government is widely expected to increase spending to ensure growth recaptures momentum, but most investors expect it to be prudent as loosening fiscal deficit targets by too much would likely spark a sell-off in the bond market.
Below is a list of expectations across markets and corporate sectors.
Taxes
Reduce corporate tax rate to 25 percent from 30 percent.
Cut minimum alternative tax to 15 percent from 18.5 percent.
Enhance tax deductions, exemptions for individuals.
May tax long-term capital gains in investments.
Agriculture
Establish fund to guarantee credit to encourage investment in agriculture sector.
Allocate more funds for crop insurance schemes.
Increase spending for dams and canals, micro irrigation systems.
Provide subsidies for building cold storage to avoid wastage of perishable crops.
Reduce fertiliser subsidies.
Banks
Allow full tax deduction for provisioning of non-performing assets at lenders.
Raise the threshold for tax deduction on the interest paid on bank deposits from current 10,000 rupees.
Reduce the tenure of tax-exempted retail term deposits to minimum of 3 years from current 5.
Allow tax relief for proceedings under insolvency code.
Infrastructure
Increase investment by 10-15 percent in roads from 2017/18 Budget.
Provide support for key road projects, including Bharatmala project, which will connect western and eastern India.
Increase railways investments by 10 percent from 2017/18 Budget.
Tech/IT
Provide greater incentives for digital transactions.
Support digital payments infrastructure.
Rationalise tariff structure, excise duties for mobile phones, tablet computers.
Lower GST rates for telecom services to 12 percent from 18 percent.
Autos
Announce policy on scrapping commercial vehicles that do not comply with emission norms if operational for over 15 years.
Lower GST rates on electric vehicles, currently at 12 percent.
Real estate
Set single-window clearance for all real estate projects, especially housing to avoid execution and project delays.
Give infrastructure status to real estate to help bring down finance, project costs, make homes more affordable.
Reduce GST rate for projects under construction from current 12 percent.
Spend more on affordable housing.
Reduce GST rate for home purchases to 12 percent; stamp duty could also be cut.
Oil and gas
Reduce "cess" duty to 8-10 percent from 20 percent for oil and gas exploration and production.
Set more beneficial GST rates for natural gas.
Reduce or exempt city gas distribution companies from excise duty.
Exempt LNG imports from paying basic customs duty.
Provide subsidy aid to downstream companies selling LPG, kerosene below market prices.
Metals and mining
Decrease in basic customs duty on coking coal across grades.
Decrease in export duty on iron ore above certain grade levels.
Hike basic customs duty on aluminium scrap to protect domestic industry.
Accelerate minerals exploration.
Gold
Cut import tax on gold to 2-4 percent from 10 percent to prevent smuggling.