Budget 2018: Free medical care, rural sops; Jaitley gives a Modi package for 2019 sans a reformist touch
The Budget focused primarily on rural India but failed to offer a blueprint that one could use to describe this government's last full Budget as reformist one.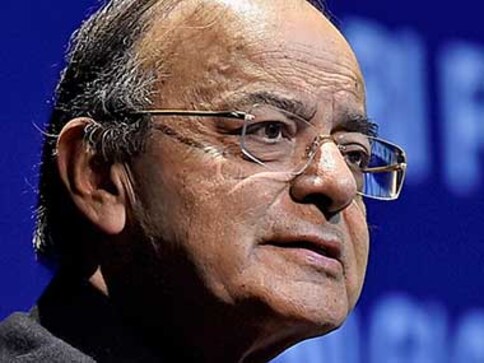 In an election-heavy year, Union Finance Minister Arun Jaitley presented a Budget that had Prime Minister Narendra Modi's signature all over, focusing primarily on rural India but failed to offer a blueprint that one could use to describe this government's last full Budget as reformist one. There are ample evidences to say that this Budget is designed to specially target Bharat more than India.
As expected, the government couldn't keep the fiscal deficit target of 3.2 percent this fiscal year, saying it might slip to 3.5 percent on account on delayed spectrum auction and lower tax collections. For next year, the fiscal deficit target has been set at 3.3 percent. Markets didn't take this well as investors turned jittery on government finances.
The fiscal slippage will not go down with investors and could prompt monetary policy authorities to hold back rate cut plans. What will also make investors unhappy is the introduction of long-term capital gain tax to 10 percent for investments over Rs one lakh. Besides, Jaitley also proposed to introduce 10 percent tax on distributed income by equity-mutual funds. These would be turn-off factors for investors.
For corporations up to Rs 250 crore annual turnover, there is reason to celebrate as their tax rate will now come down to 25 percent but for individual taxpayers, there isn't much to celebrate as their tax rates remain unchanged except a standard deduction of Rs 40,000 in lieu of transport and medical expenses. This is, however, not significant.
Jaitley announced a host of measures to appease farmers including increasing the minimum support price for kharif crops (1.5 times of the cost of produce), cluster model for agriculture, working towards better pricing mechanism, special packages for certain segments and use of Kisan credit cards for more farmers. Not just farmers, 8 crore poor families, Jaitley said, will get free gas connections under Ujjwala scheme. Besides, under the healthcare scheme, the government promised to offer Rs 5 lakh per family for 10 core families that will benefit about 50 crore people.
As usual, Jaitley began his speech painting a rosy picture of the economy. The FM noted that economy has turned the corner under the Narendra Modi-government. Jaitley made a politically important statement that this government has created a situation where there is a premium to honesty as evidenced by fight against black money and demonetisation moves. These statements are indeed valid. But analysts reminded that despite Jaitley's claims, there are serious problems in the economy on the ground particularly with regard to employment, farm distress and lack of private investments. The problems are real and there were no major mention of measures to scale up investments or jobs.
As expected, the government increased the agriculture credit target for Rs 11 lakh crore and Mudra loans target to Rs 3 lakh crore for next fiscal year. Targeting incentives for employees, Jaitley said government will make EPF scheme more attractive. The FM said government will contribute 12 percent for all employees for the next three years. Jaitley offered a Mission Bharat Budget for 2019 battle that had all the indications of a Modi Budget but disappointed to present a reformist Budget—something that could have launched the Indian economy to the orbit of next level of growth.
For example, Jaitley can use the Budget to lay out a roadmap for next level of banking sector reforms beyond the usual recapitalisation exercise and chalk out a roadmap for privatisation of state-run banks in phases. It doesn't make any sense for any government to continue with 21 state-run banks in an ambitious economy. None of these signals were heard in the Budget.
Keeping five or six large banks aside, Jaitley could have looked at privatisation of the remaining lenders, some of them are no better than zombie banks with high NPAs and inefficient managements. The same strategy could have been applied to rest of the PSUs as well. The FM could have also used the Budget speech do away with certain archaic practices such as forced directed lending for the agriculture sector. It doesn't makes any sense to continue hiking the credit target to a sector, where the contribution to national income has reduced from 50 per cent at the time of independence to less than 15 per cent now.
The government could have, if it wished so, allocated money and put it directly into beneficiary farmer accounts using the Aadhaar-bank account infrastructure, instead of forcing PSU banks to so. There was no major roadmap announced for privatisation of lossmaking PSUs, particularly in the banking sector beyond minor mentions. In short, Jaitley has done well to present an election-year Budget that'll appease the rural vote bank. But, beyond schemes targeting rural poor and a host of government-sponsored schemes what was absent in the Budget was a roadmap for future reforms. In other words, Jaitley presented a Modi package for 2019 but sans a reformist touch.
Find latest and upcoming tech gadgets online on Tech2 Gadgets. Get technology news, gadgets reviews & ratings. Popular gadgets including laptop, tablet and mobile specifications, features, prices, comparison.
Business
The Budget has come in as a big disappointment for the common man who had pinned high hopes on it
Business
Bad loans worth more than Rs 8 trillion (as on September 2017) has brought banking activity to a standstill especially for public sector banks
Business
Though, we have seen that the announcements made in the Budget have not always been implemented immediately, time is ripe to bring in labour reforms in the country.