Five big ideas of Modi govt's Budget 2018 that look way beyond next election and might well be irreversible
Finance Minister Arun Jaitley, while announcing the Union Budget on Thursday, put out some interesting economic ideas, which are interesting, represent fresh thinking, and are possible pointers towards things to come
Finance Minister Arun Jaitley, while announcing the Union Budget on Thursday, put out some interesting economic ideas. I say ideas, because while some of these have been presented in the Budget as initiatives, they haven't yet taken the shape of programmes or schemes, nor is there funding for their immediate development. However, these ideas are interesting, represent fresh thinking, and all of them are possible pointers towards things to come. Here are five of them.
Firstly, the commitment to provide a minimum support price (MSP) at one-and-a-half times the cost of production for crops beginning with the Kharif sowing. This has to be seen in conjunction with the statement that if the market price of the agricultural produce is less than MSP, the "government should purchase either at MSP or work in a manner to provide MSP for the farmers through some other mechanism".
The mechanism is yet to be worked out by NITI Aayog, and costs haven't been estimated, but a signal is there.
I see this as a pointer towards a scheme like the 'Bhavantar Bhugtan Yojana' of the Government of Madhya Pradesh, wherein the administration commits to reimburse farmers for the differential between the MSP and the actual market price realised by them at the mandis.
While the jury is still out on the success of the scheme, it remains a bold departure from the past practice of extending price support to farmers through physical procurement of produce. Here, providing of MSP support by the government is delinked from the physical procurement of the produce, thereby eliminating many of the associated costs and issues arising from public procurement, storage and sale of such produce. If so, it would be an idea worth fleshing out.
The second idea of note, which was splashed prominently in the media, is that of the National Health Protection Scheme for providing medical expense coverage up to Rs 5 lakh per family for 10 crore families. Along with a slew of other initiatives in education and health, this idea acknowledges the importance of human development, and acts on research findings on the disproportionate adverse impact of medical expenses on the poor, and tries to address these issues in a grand way.
It's more interesting because the Budget speech also mentioned in the same breath the ultimate goal of universal health coverage, suggesting perhaps that this would be the route to achieve that goal. Again, the scheme has yet to be formulated and funded, but this is something set in motion that will inevitably gather moss and be difficult to roll back even if there is a change in the political dispensation.
The third is the idea behind the raising of the turnover limit from Rs 50 crore to Rs 250 crore for companies to whom the reduced corporate tax rate of 25 percent would be applicable. In doing so, Jaitley claims to have covered 99 percent of the companies filing returns, and has thereby in essence — in terms of number of entities — almost fulfilled his assurance of bringing down the corporate tax rate from 30 percent to 25 percent over a period of time. It is another matter that pre-Budget corporate expectations were from the remaining 1 percent of companies who presumably pay the bulk of the tax collected.
I feel it is an interesting idea, because the roadmap has been set out, and we could expect in future years that this limit may rise even further, and without attracting political flak, as by definition, it is the not-so-large companies that are being benefited. It's also a good idea because by raising the limit significantly, the government is not incentivising small and medium enterprises to stay small to avail of benefits, as most policies concerning this sector tend to do.
The fourth and fifth ideas are perhaps not yet even ideas, just mentions at this stage, but they do merit attention. There was a mention regarding the 20 schools of architecture that will be established on "challenge mode". Presumably, this vague reference indicates that the project would be awarded on the 'Swiss Challenge' method, in which any proposal by an interested party can be accepted as a project proposal and a bid, and thrown open to be "challenged" or matched by any other interested party. This method has been used for awarding a few infrastructure projects under public private partnership (PPP) by some states and also recently by the Indian Railways for redevelopment of railway stations.
In my view, this is an inherently unhealthy idea that seems to be gaining traction in the government, indicated by its inclusion in the Budget speech. Large project contracts should by default adopt established competitive bidding procedures; Swiss Challenges are always open to the suspicion of gaming the system by providing an unfair advantage to the original proponent. There is no compelling reason for mentioning a contracting procedure in the announcement of setting up of the new schools — all one can say about it is that it is interesting.
The fifth idea, or rather just a mention, is of crypto-currencies and block chain technology. Sensibly, while holding that crypto-currencies are not legal, the underlying technology has not simultaneously been debunked. Block chain or distributed ledger technology has exciting potential applications, particularly in the financial services industry, and it is good that there is recognition of this potential and even a cautious willingness to "explore use of block chain technology proactively". Though at this stage, it can be said to be no more than a thought publicly expressed, it does presage future applications in government, which is welcome.
We can expect these ideas to develop further and spark off changed ways of doing things in related sectors in the next few years. The pace of change may be faster or slower depending on the political dispensation, but the movement will be in the direction set out, and that will be a contribution of this Budget.
The author is a retired IAS officer
Subscribe to Moneycontrol Pro at ₹499 for the first year. Use code PRO499. Limited period offer. *T&C apply
Lifestyle
During the COVID-19 lockdowns, many opportunities for social learning have been lost. How will this affect children's development – and what can we do about it?
India
The prime minister also said that the private sector should be given full opportunity to become a part of the government's Aatmanirbhar Bharat programme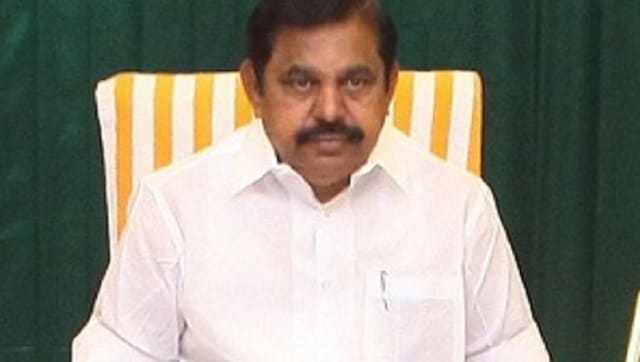 India
Speaking at a NITI Aayog meeting, Tamil Nadu chief minister K Palaniswami said that the project would benefit lakhs of people in Telangana, Andhra Pradesh and Tamil Nadu upon completion