Budget 2018: By hiking minimum support price, Modi govt makes good 2014 promise, but all is not as it seems
By taking a lower cost as the baseline for computing minimum support price, the government is resorting to sleight of hand, moreover one that most farmers are unlikely to miss.
On the 2014 campaign trail Prime Minister Narendra Modi promised farmers that he would implement the recommendation of the M.S. Swaminathan committee on minimum support price (MSP), namely to pay 50 percent over the cost of production of growing crops incurred by farmers.
That promise was seemingly met on Thursday by Finance Minister Arun Jaitley in his Budget 2018-19 speech. But hold on, there is more to this than meets the eye.
When it comes to cultivation there are two definitions of cost. The Agriculture Ministry calls them A2+FL and C2 and defines them this:
Cost A2 "insides all actual expenses in cash and kind incurred in production by owner and rent paid for leased in land".
FL is family labour.
Cost C2 "includes all actual expenses in cash and kind incurred in production by owner, interest on value of owned fixed capital assets (including land), rental value of owned land (net of land revenue), rent paid for leased in land and imputed value of fixed capital assets".
Shorn of jargon, A2 is the paid out costs on inputs such as seeds, fertilisers, pesticides and other inputs plus rent on leased land.
C2 includes A2 costs plus the rent that a farmer would have charged by renting out his assets (plough, tractor, threshing shed etc) to another farmer. It also includes 'managerial cost': the imputed value of the time spent on farm management (planning when to cultivate, going to the market to purchase inputs, time spent planning and executing marketing activities post harvest).
C2 is a higher cost of production/cultivation than A2 or even A2+FL.
The difficulty is that these are imputed values which rely on the concept of revenue foregone, or opportunity cost as it is called in economics. If a farmer owns a tractor, he could either use it himself or rent it out. If the former, then his capital asset is not yielding any revenue to him.
Put another way, livestock breeding is an important stream of non-farm revenue. The milk from cows and buffaloes yields income and when they grow old they are sold to abbatoirs. However, with the rise of Gau rakshaks, cows have virtually become a useless asset. They cannot be transported or sold for fear of attracting the wrath of the cow protectors. The farmer has to spend money on the cow, but the revenue it generates has diminished significantly.
Below is a cost list picked at random from 'Agricultural Statistics at a Glance 2016' an Agriculture Ministry document
Cost of cultivation (Rs/hactare) in 2013-14
Crop
State
A2+FL
C2
Paddy
Andhra Pradesh
46,781
72,087
Madhya Pradesh
24,626
39,698
Tamil Nadu
55,479
71,512
Wheat
Punjab
30,220
54,846
Haryana
34,596
60,357
Maize
Karnataka
31,683
43,542
Arhar
Uttar Pradesh
22,398
41,944
In each case, the A2+FL price is lower than C2. Though these are the values for cost of cultivation, the values for cost of production will also exhibit the same tendency.
M.S. Swaminathan and all farmer organisations in India wanted the MSP to be fixed at 50 percent above C2 cost. However, the Modi government, aided by the NITI Aayog, has chosen to benchmark it to A2+FL.
The rationale of the government is that since land rent is already included in A2 there is no need to take C2 into consideration.
However, cost is calculated as an average value. In Telangana for instance, the cost of production is taken from 90 locations across the state and computed as a simple average. This method ensures that some farmers get a lower remuneration and some get a higher one.
Moreover, the managerial cost, which should be computed as part of C2, could be fixed at 10 percent of the total cost of production.
By taking a lower cost as the baseline for computing MSP, the government is resorting to sleight of hand, moreover one that most farmers are unlikely to miss.
Fiddling with MSP was probably the only sop the government had in its arsenal in a pre-election year because doubling of farmers income is too intangible and the government itself seems unsure how to do this.
The fine print will have to be read before reaching any definite conclusions about where the farmer vote is headed next year.
Click here for full coverage of Union Budget 2018.
(The writer tweets @DharaShukoh)
Find latest and upcoming tech gadgets online on Tech2 Gadgets. Get technology news, gadgets reviews & ratings. Popular gadgets including laptop, tablet and mobile specifications, features, prices, comparison.
India
The Punjab and Haryana High Court has issued notices to the Punjab govt and the Centre on a plea filed by Reliance Jio Infocomm Ltd, seeking action against 'miscreants' damaging its telecom infrastructure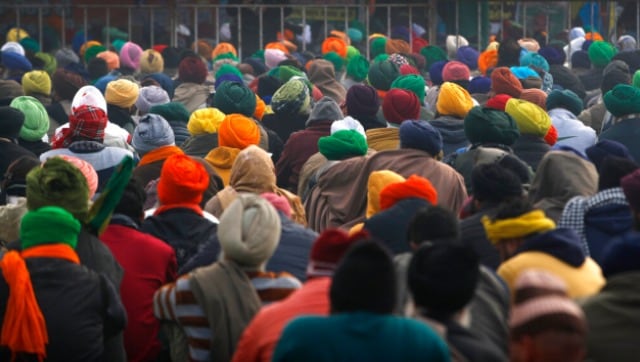 India
Farmers' Protest Updates: Farmer leaders said the government said it needs to consult internally and thereafter it would come back to the unions. They also said that farmers will have their own meeting on Tuesday to decide their next course of action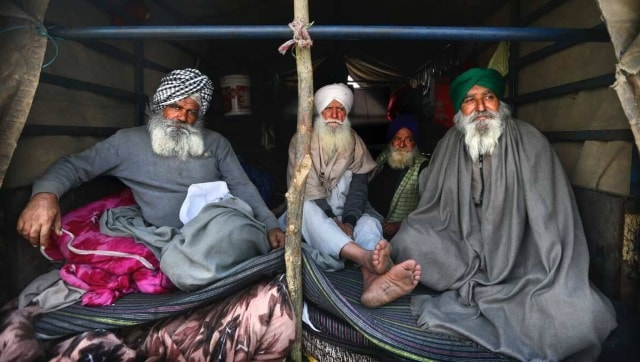 India
Tens of thousands of farmers, mostly from Punjab and Haryana, have been camping out on roads around New Delhi, for more than a month, braving the bitter cold and continuous rain over the last few days