Budget 2018: Bringing back wealth and inheritance tax will pay rich political dividends
Reintroduction of estate duty and wealth tax would go some way in disabusing the notion that Modi's is a suit-boot ki sarkar, an allegation that often resonates with the poorer segments of the electorate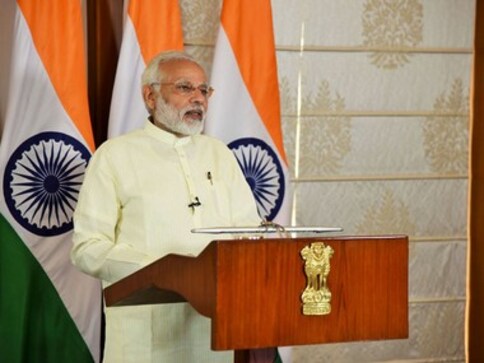 VP Singh, former prime minister of India, way back in 1985 suspended the imposition of estate duty that was started in India in 1953 apparently on the same ground wealth tax was abolished recently---begets pittance for the exchequer. Finance Minister Arun Jaitley abolished wealth tax on the ground that it hardly fetched Rs 1,500 crore a year which just about matched the expenditure on administering it. One fails to understand this logic.
First, taxes - especially direct taxes, go beyond traditional cost-benefit analysis because they have a corrective role, i.e., checking inequality of wealth and income. Which is why the most capitalistic of capitalist nations, the USA and the Netherlands impose a stiff inheritance tax or death duty with some states in the US impounding as much as 50 percent of one's estate, leaving the inheritors only the remaining 50 percent. This impels the rich to practice charity during their lifetime with suspect motives in the eyes of the discerning.
Secondly, it is the same income-tax department which administered wealth tax and estate duty. In the event, no extra expenditure can be attributed to administering wealth tax and estate duty.
Prime Minister Narendra Modi's detractors led by the Congress President Rahul Gandhi have been going to town calling his government's policies pro-rich and pro-industrialists. In an election year, the Modi government would do everything in its power to live down this image lest the poor vote it out in the 2019 general elections. Reintroduction of estate duty and wealth tax would go some way in disabusing the notion that Modi's is a suit-boot ki sarkar, an allegation that often resonates with the poorer segments of the electorate. In other words, apart from the fiscal rationale for these two taxes, there is also a powerful political argument. Modi in his characteristic style can keep the audiences spellbound with his I-did-it chest thumping on revival of admittedly the two anti-rich taxes.
Let the two taxes be soft---the recurring annual wealth tax at say 1 percent and the one-time death tax at 5 percent. Finance Minister Arun Jaitley can announce the measure in his 2018 Budget speech in Lok Sabha on 1 February 2018. Of course, its nuts and bolts would be contained in the finance bill 2018 which should take care not to play favorites.
The refashioned wealth tax law of 1992 committed this cardinal sin---it put just six categories of assets in the hit list. Thus it left out shares and other securities as well as bank deposits of all hues from its reach.
The argument given by its proponent, the late Raja Chelliah, a formidable economist of his times, was these six assets namely -- real estate, motor cars, gold and jewelry, yachts and planes -- were unproductive. Touché!
Jaitley should tax all assets minus liabilities, period, with a generous exemption limit of say Rs 2 crore. Ditto for estate duty with a generous exemption limit of say Rs 5 crore lest the deceased squirms in his grave uncomfortably! Jaitley can indulge in some grandstanding as well---commitment to spend the entire proceeds of the revived and rejuvenated estate duty and wealth tax for upliftment of the poor. This would be a sure hit with the masses. The super hit who are targeted would have to grin and bear.
Wealth tax has another role also which is corroborative. If a person has net wealth of Rs 100 crore declared in his annual wealth tax return but files income tax return for the same year of just Rs 1 crore, eyebrows must go up. At least the famed income tax software should flag off this seeming anomaly. The fear of deeper investigation in the light of wealth disclosed would result in a lot more honest disclosure of income.
Explainers
The path to India's Independence on 15 August, 1947, was a long one and involved contributions and sacrifices from many men and women. Let's take a look at a few that Prime Minister Narendra Modi made mention of in his address from Red Fort
India
'We should focus on the five pledges -a resolve of developed India; removing any trace of the colonial mindset; taking pride in our legacy; our strength of unity; and fulfilling the duties of citizens with honesty,' said the Prime Minister from the ramparts of Red fort
India
5G or fifth generation is the latest upgrade in the long-term evolution (LTE) mobile broadband networks. It is believed to be around 10 times faster than its predecessor 4G