Budget 2018: Arun Jaitley has given only marginal relief on personal tax front to common man
Arun Jaitley had a little room to fulfill the widespread expectations of the common man from the Budget on the personal taxation front.
The Finance Minister presented this year's Union Budget in the backdrop of subdued economic growth, a challenging fiscal situation and farm distress. Thus, the FM had a little room to fulfill the widespread expectations of the common man from the Budget on the personal taxation front.
Let us look at the key proposals of the Budget on personal tax front:
Reintroduction of standard deduction
From an individual standpoint, the Budget has kept the income tax rates and income slabs unchanged. However, some relief has been provided to the salaried taxpayers to increase the personal disposable income and bring parity with self-employed people by reintroducing astandard deduction upto Rs 40,000 per annum.
This reintroduction of the standard deduction after 13 years (after it was abolished by Finance Act 2005 with effect from Financial Year 2005-06) comes in lieu of the present exemption in respect of transport allowance and reimbursement of medical expenses. In other words, tax exempt transport allowance upto 19,200 per annum and medical reimbursement up to Rs 15,000 per annum are proposed to be done away with, which effectively results in a net reduction of taxable salary income of Rs 5,800.
Depending upon the applicable income tax rate, the annual tax savings to employees would range from Rs 302 to Rs 2,081. This proposal to allow standard deduction shall, however, benefit the pensioners more, who normally do not enjoy any exemption on account of transport allowance and medical expenses.
Increase in cess
The aforesaid tax savings is likely to be nullified in most cases due to an increase in cess, renamed to 'health and education cess', from current 3 percent to 4 percent on the rest of the income tax (plus applicable surcharge) payable by the individual.
With such an increase in cess, the maximum marginal rate of tax also stands increased from existing 35.535 percent to 35.88 percent.
Rationalisation of long-term capital gains tax
Currently, the long-term capital gains arising from transfer of listed equity shares and equity-oriented mutual funds are exempt from tax. The finance minister in his Budget speech stated that such an exemption has created a bias against manufacturing, leading to more business surpluses being invested in financial assets.
In this background, it has been proposed to tax long -term capital gains arising from the transfer of listed equity shares and equity oriented mutual funds (on which securities transaction tax has been paid at the time of acquisition) exceeding Rs 1,00,000 at 10 percent, without allowing any indexation benefit. However, the silver lining is that all gains up to 31 January, 2018 will be grandfathered.
To explain this change in the taxation regime, the finance minister in his speech cited the following example: If an equity share is purchased six months before 31st January, 2018 at Rs 100 and the highest price quoted on 31 January, 2018 in respect of this share is Rs 120, there will be no tax on the gain of Rs 20 if this share is sold after one year from the date of purchase. However, any gain in excess of Rs 20 earned after 31 January, 2018 will be taxed at 10 percent if this share is sold after 31 July, 2018.
The short-term capital gains tax at 15 percent (plus applicable surcharge and cess) will continue for transfer of shares within 12 months.
Incentives to senior citizens
Relief has been provided to senior citizen taxpayers (60 years to less than 80 years) in the form of a new deduction for interest income on deposits (fixed as well as recurring deposits) with banks and post offices upto Rs 50,000 per annum. The existing deduction for savings bank interest income upto Rs 10,000 per annum has been subsumed in this new deduction. Further, the threshold for deducting tax at source on such interest income has also been increased to Rs 50,000 per annum.
The deduction towards health insurance premium/ medical expenses has been increased from the existing Rs 30,000 per annum to Rs 50,000 per annum. Also, the deduction towards medical expenses for specified ailments / critical illnesshas been increased to Rs 1,00,000 from Rs 60,000 for senior citizens and Rs 80,000 for very senior citizens (80 years and above).
Tax free withdrawal from NPS
Currently, an employee contributing to the NPS is allowed an exemption in respect of 40 percent to the total amount payable on closure of the account or on opting out. In order to provide a level playing field, it has been proposed to extend this benefit to all subscribers (i.e. including non-employee subscribers).
Amidst many expectations of the common man of a much lesser personal tax burden, the above measures in contrast provide marginal relief only, given the tightrope walk for the finance minister on fiscal prudence.
Click here for full coverage of Union Budget 2018.
(The writer is Partner and Head, Global Mobility Services – Tax, KPMG in India)
Subscribe to Moneycontrol Pro at ₹499 for the first year. Use code PRO499. Limited period offer. *T&C apply
India
'All state-level transport associations have confirmed their support to the AITWA, also in protest against the fuel price hike,' said association national president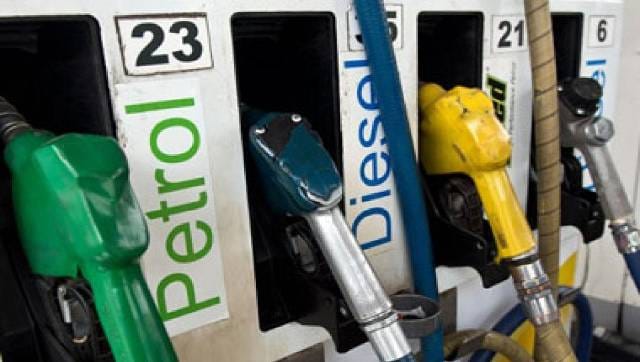 India
While branded petrol already costs above Rs 100 in several cities, Wednesday's was the first time regular petrol price crossed the psychological mark of Rs 100 a litre in India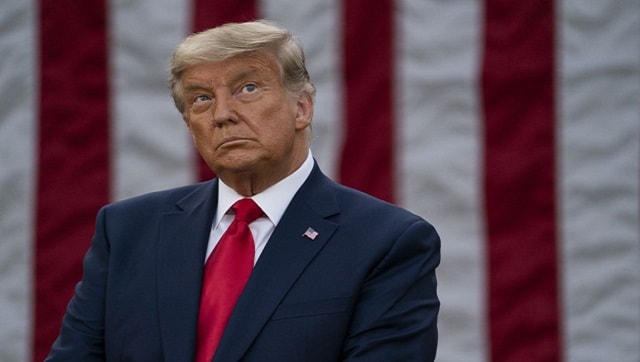 World
The nation's highest court delivered a blow to the ex-president, who has been waging a protracted legal battle to prevent his tax records from being handed over to Manhattan District Attorney Cyrus Vance