Budget 2018 and BJP govt's Bamboo Mission: Outlay of Rs 1,290 cr is admirable, but industry skeptical of results
Lack of clarity about the manner of disbursal of the Rs 1,290 crore outlay announced in the Budget 2018 is making bamboo farmers and other players skeptical about the revival of the sector that has been long ignored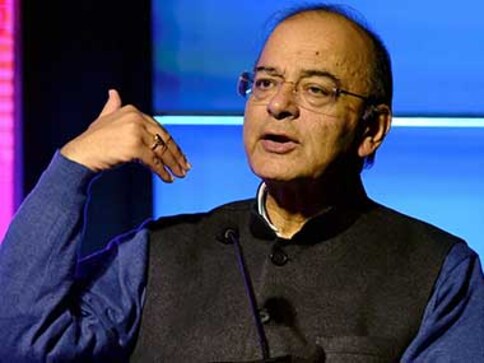 Lack of clarity about the manner of disbursal of the Rs 1,290 crore outlay announced in Budget 2018 is making bamboo farmers and other players skeptical about the revival of the sector that has been long ignored. The rural economy has been given a boost with Finance Minister Arun Jaitley's allocation for a Restructured National Bamboo Mission. The National Bamboo Mission is a wholly-sponsored central scheme.
There is a tinge of skepticism in the people for whom the allocation has been announced. Though the Budget has allocated a total outlay of Rs 1,290 crore under the revised bamboo mission, the money is to be paid over a three-year period. "On an average, Rs 430 crore will be spent annually. The big challenge this poses is to know how the money will be disbursed, who will qualify for it, and how can people apply for it," says Kedar Krushna Panda, assistant vice president,  ILFS, in-charge of Tripura Bamboo Mission. Panda says the government has to give more clarity on how farmers can apply for the funds.
Manna Roy, who has been in bamboo cultivation for three generation in the family says that the forest officials themselves are not clear about the status of bamboo as a grass or a tree. In November, President Ram Nath Kovind had through an ordinance amended the Indian Forest Act omitting bamboo grown on non-forest areas from the definition of a 'tree'. This exempted it from requiring permits for felling or transportation. Until then, the definition of 'tree' under the Act included palm, bamboo, brushwood and cane.
Three months after the ordinance was passed, Roy says he still has to pay money to get his truck filled with bamboo to be sold to be cleared by forest officials who continue to term it as a tree. "I am treated like a thief who has grown a tree without a licence and cut it for which I have to pay a fine every time I want to transport it. Given that this is what I am facing even after the ordinance was passed, I am keenly awaiting to see how the government's allocation to bamboo cultivators will help us and the sector," he says.
In Tripura, says Roy, there is no clarity about the word 'export' which also means anything that is sold or transported outside of the state. "The government needs to give clarity on the term export so that forest officials are in the know of what is a grass and a tree," he says.
Around 80 percent of bamboo forests lie in Asia with India, China and Myanmar having 19.8 million hectares of bamboo. Though India is the world's second largest grower of bamboo with 136 species, 23 genera spreading over 13.96 million hectares, the country's share in the global bamboo trade and commerce is only 4 percent in spite of having 45 percent of global bamboo growth .
Eight North Eastern states account for 65 percent of the total bamboo plantation in the country, as per the National Bamboo Mission statistics. During 2006-2017, the North East cultivated bamboo in 2,36,425 hectares of land out of 3,61,791 hectares in the country.
China scores over India in bamboo cultivation and is the world's leading manufacturer of bamboo on account of its research and development which has led to Moso bamboo that grows in China and the Far East. Moso bamboo's physical properties boast an average breaking tenacity more than three times that of cotton, wool, rayon, or polyester and is used in a variety of products from floor and wall paneling to furniture to its fibre being used in clothing.
Though the government gave recognition for bamboo and set up the National Bamboo Mission in 2006-07, there hasn't been much research done on the grass per se, say industry observers. However, a few entrepreneurs have taken the lead to work on the grass and use it for a wide range of goods. Anil Mutha, an entrepreneur who has set up a unit in Tripura buys bamboo from the cultivators and says has done R&D on it so as to increase its usage to a wide variety of goods from wood paneling to furniture.
Roy who has a bamboo plantation and also a furniture outlet in Tripura says that he had approached the Bamboo Mission for funds which he alleges was not given to him. "I then approached Prof M P Ranjan, who helped us with programs particularly for people in the North East and taught us new techniques on other products to be made with bamboo," says Roy. Ranjan was the head for bamboo initiatives at National Institute of Design (NID) till 2010.
The Tripura government is the only state government mission that is proactive towards the sector from plantation to value addition including marketing and setting up of bamboo-based industries in the state, says Kedar Panda of Tripura Bamboo Mission. The state follows the public-private-partnership (PPP) model with ILFS (Infrastructure Leasing & Financial Services Limited, an Indian infrastructure development and finance company) as its implementing agency at the ground-level for the past 11 years. "We work with various government, non-government bodies including CSR (corporate social responsibility) arm of companies. In the past 11 years, we were able to raise Rs 90 crore for different projects."
Bamboo sticks are predominantly used in India for making agarbattis for which the sticks are imported from Vietnam and China. The Tripura Bamboo Mission has drawn up a Rs 120 crore project to make round-stick making unit for agarbattis with 63 MT production per month. However, the project is strapped for funds. "We have been able to raise Rs 10 crores so far. We are encouraging farmers to plant bamboo, inviting entrepreneurs to the state and encouraging them to invest in bamboo farming and set up factories. With the 2018 Budget outlay for the National Bamboo Mission, we hope we will be able to get some help from the government towards the setting up of the unit," says Panda.
Entrepreneur Anil Mutha, one of the earliest to invest in bamboo cultivation and who has units in Tripura says like Roy that the allocation to bamboo is a provisional one. He is diffident about what will transpire on the ground. "The National Bamboo Mission was dormant earlier and did not fulfill the expectations for which it was set up," he says.
The National Bamboo Mission was set up to harness the potential of the bamboo crop by adopting area-based, regionally differentiated strategy and to increase the area under bamboo cultivation and marketing. Though new nurseries were set up and steps taken to strengthen the marketing of bamboo products, especially handicraft items, bamboo cultivators feel it has not met with it stated target. "It is only after Prime Minister Narendra Modi spoke at length about bamboo and its importance as a livelihood for people in the North East ahead of the Assembly elections in Mizoram and Meghalaya that we can see some action in the form of an allocation specifically for it in the Budget," said Neeraj Mutha, an entrepreneur.
Sector specialists say that the government will have to look at the bamboo industry as a source of employment generation for the rural economy in the North East, help out with schemes that encourage the growth of bamboo and understand and enhance the potential of the bamboo sector for exports.
Bamboo takes four years to mature after it is planted before it can provide a steady stream of revenue for farmers. It is during this period that the government needs to hand-hold farmers so that they do not cut down the grass from the second year onwards before it reaches its full potential from the fourth year. "The problem is that there are no buyers for bamboo until now as it is treated as a forest product in a majority of states," says Anil Mutha.
All that is set to change with the allocation in Budget 2018 to harness what Jaitley calls, 'Green Gold'. The outlay will help buoy up the value chain in the bamboo sector, says Dr Rajpal Deswal, additional commissioner in the Ministry of Agriculture. He admits that though the Planning Commission had recommended about Rs 2,300 crore for the National Bamboo Mission, only Rs 880 crore was released.
With the increased funds at their disposal, the National Bamboo Commission will cover an area of one lakh hectares and provide 50 percent subsidy for farmers for cultivation. Plans are afoot to encourage making of bamboo products for export and also promote the use of bamboo fibre in clothes as a fashion product.
Not all are diffident about the Budget allocation. It is only a matter of time before bamboo receives wide acceptance, says Ravishankar Mantha, CEO, Agrisk Data Analytics. As of now, bamboo is a premium and niche product, but once it grows widely like wheat did in the Punjab, bamboo will be a win-win product for farmers, industry and the common man, says Mantha. He is confident that the  'massive stroke' given to the bamboo sector will lead to it getting a mass appeal.
World
A report in IPCSC read, even as China's military budget is barely a third of that of the US, it has increased fivefold over the past 20 years and now exceeds that of the 13 Indo-Pacific countries that follow it in terms of military spending.
World
Consolidating and improving 'integrated strategic capabilities' is a new requirement set by the ruling Communist Party, Xi told representatives of the People's Liberation Army
World
The man started believing that his wife's method of holding their infant was the reason that it would not breastfeed properly