By K Yatish Rajawat
If you are looking for the economic scenario in the budget and not the announcements, then there are a few figures that matter. These are derived from what was expected in terms of tax collections in 2015-16 and what has been achieved in the year. Combine this with what is projected for 2016-17 and you will get a sense of what the government expects to do with the economy.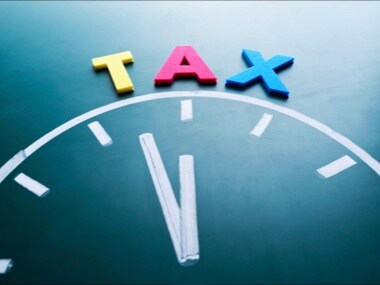 First of all take the corporate tax collection, the budgetary estimate of this was Rs 4,70,628 crore which was a huge jump over the 2014-15 actuals of Rs 4,28,925 crore. Now what has been achieved is Rs 4,52,970 crore, a shortfall of Rs 17,658 crores, a drop of approximately 4 percent. The drop is a concern as the collection has been really aggressive in the current regime. But more important is the target set for 2016-17 of Rs 4,93,923 crore, an upsurge of more than Rs 40,000 crore, a growth of 9 percent. Ministry of Finance seems to be betting not only on better growth but also some of the tax reforms that it is working upon. Otherwise a growth of 9 percent is not an easy target in any year.
Take income tax collection, the target set was Rs 3,27,367 crore for 2015-16, and what has been achieved is Rs 2,99,051 crore a shortfall of Rs 28,316 crore, a huge shortfall. This is not due to fall in compliance, personal balance sheets or incomes seem to have been hit sharply. A drop of 8.6 percent cannot be justified by fall in salaries, it shows that there is shift in the economy and employment per se has to fall to justify such a drop. This means cost cutting, rationalization and fall in job growth a cause for concern.
The target set for 2016-17 is Rs 3,53,174 crore, a growth of 18 percent over 2015-16, a very ambitious target. These figures show that the quality of revenues deficit is a cause of concern as most of the short fall is being met by indirect taxation or excise taxes.
Here the target for 2015-16 was Rs 2,29,808 crore and what has been achieved is Rs 2,84,142 crore, a growth of 23.64 percent over the target. The superlative achievement of excise tax collection has not come from industry or manufacturing, but has come from rising excise on petrol and diesel. This is not a sustainable model as sooner or later oil prices will rise and when they do the buffer of excise will be lost. This is the snapshot of the economy.
K Yatish Rajawat is a policy commentator and strategist based in Delhi, he tweets @yatishrajawat
Firstpost is now on WhatsApp. For the latest analysis, commentary and news updates, sign up for our WhatsApp services. Just go to Firstpost.com/Whatsapp and hit the Subscribe button.
Updated Date: Feb 29, 2016 17:45:55 IST