Budget 2016: From cess on cars to HRA sop, how Jaitley changed your money life
Here's how your money life changed after Union Budget 2016
Finance Minister, Arun Jaitely presented the Union Budget for 2016-17. While the minister has given a push to the rural sector, there are a few steps for the common man too.
Here are the highlights of the steps announced:
1) Good news for tax payers who have income of less than Rs 5 lakh. Now tax rebate has been increased from Rs 2,000 to Rs 5,000, an additional Rs 3,000 under Section 87 A.
2) For those who do not get HRA from their employer, now you can get an additional deduction under section 80GG. The new deduction has increased from Rs 24,000 to Rs 60,000. Keep in mind, this benefit is for those who neither get HRA from employer, nor own a house of their own.
3) National Pension Scheme: Those who are looking forward to investing in the National Pension Scheme, will now be able to withdraw upto 40% of the corpus tax free at the time of their retirement.
4) In case of superannuation funds and recognized provident funds, including EPF, the same norm of 40% of corpus to be tax free will apply in respect of corpus created out of contributions made after 1. 4.2016.
5) If you are first time home buyer, you too have reasons to cheer. You can now get a deduction of interest of Rs 50000 for houses valued less than Rs 50 lakh. This benefit applies for loan sanctioned up to Rs 35 lakh, during the next financial year.
6) For those looking to buy cars, you might have to shell out a bit more. The FM has proposed to cess of 1% on small petrol and CNG cars, 2.5% on diesel cars and 4% on SUVs and other high-end cars.
7) Now you will get the benefit of the new dispute resolution scheme. You get the chance to undo a few things you might have done wrong. In short, you can pay what you owe and you won't have to pay any penalty if tax is up to Rs 10 lakh
8) Dividends in excess of 10 lakhs will now will be taxed in the hands of the individual.  Dividend Distribution Tax  uniformly applies to all investors irrespective of their income slabs.
9) The Union Budget introduced a surcharge rise to 15% for incomes over Rs 1 crore. The surcharge has been raised from 12% to 15%. Super rich tax payers will now end up paying a bit more.
10) Now the rate of securities transaction tax will be raised from 0.017 % to 0.05%
11) Fancy a luxury car? Now you will pay tax at source at the rate of 1 % on purchase of luxury cars exceeding value of Rs.ten lakh. In fact, even if you purchase of goods and services in cash exceeding Rs two lakh, you will have to pay this tax.
12)Bad news for smokers: There is an increase in the excise duties on various tobacco products other than beedi by about 10 to 15%.
Find latest and upcoming tech gadgets online on Tech2 Gadgets. Get technology news, gadgets reviews & ratings. Popular gadgets including laptop, tablet and mobile specifications, features, prices, comparison.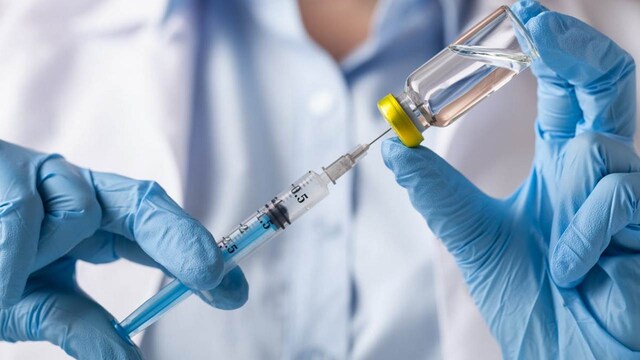 World
Under the terms of the deal, Russia will reportedly share the results of Phase 1 and 2 testing with the state.
India
The central probe agency has taken cognizance of the FIR registered against actress Rhea Chakraborty and some others to slap criminal charges under the Prevention of Money Laundering Act in its complaint.
India
A 42-year-old Chinese man identified as Charlie Peng, alleged to be the kingpin of the racket, has been detained