By Prashant Deshpande and Parth Shah
Budgetary policies play a significant role in enhancing the economic growth of the country. At present, the ruling dispensation in India has turned its focus towards growth and consolidation through strengthening of the manufacturing and service sectors.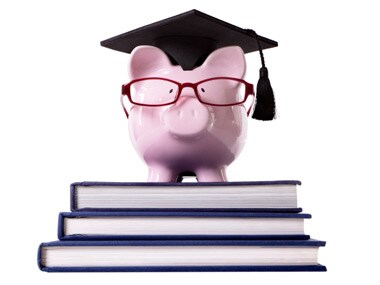 The sectors which need attention includes the education sector which has a larger socio economic footprint on the development. Also, in a growing economy the nascent sector of the aviation industry , namely, the Maintenance, repair, overhauling ("MRO") sector is plagued by several inefficiencies of cost and there is a great deal that can be expected from the budget that may assist in bolstering growth of these industries.
Education plays a significant role in creating youth-driven economy and Prime Minister has always laid emphasis on scaling up skills of the youth as is evident from the 'Skill India' initiative launched a few months back. To help develop this sector exemptions were granted to recognized educational institutes under service tax.
Prior to July 2014, auxiliary educational services and services for renting of immovable property received by the education institutes were also outside the service tax purview. Auxiliary education service was given an expansive meaning and it covered within its ambit most of the services ordinarily received by the education institutes. However, post July 2014, the scope of the said exemption was curtailed down to provide exemption only to services of transportation of students/staff, catering, security and housekeeping, and services pertaining to admission and conduct of examinations.
Since education institutes do not have any service tax liability on their services of education, service tax paid on services procured by them add up to their cost, making education costly. It is expected that the exemptions granted to the services provided to an education institute be restored back to make education more affordable.
Like 'Skill India' another significant initiative of the Government is 'Make in India' which is expected to provide a perfect landscape and opportunities for several sectors. One such sector is aircraft MRO.
The MRO sector in India is still at a nascent stage and with preference towards air travel growing in the country, the industry in all likelihood has the potential to grow big. However, presently India lacks cost competitiveness in the global market and thus forcing several airlines to choose overseas markets for MRO services than carrying out such activities in India.
There are several reasons behind it, tax being one of them. Currently activity of MRO is subjected to service tax at the effective rate of 14.5% making the said service more costly. Thus, exemption from service tax will operate in tandem with the customs duty relief on parts imported and will help the aviation industry to optimize cost of aircraft operations.
Programs like 'Skill India' and 'Make in India' are testimony to the present government's intention to bolster inclusive growth and development of India. Sectors like education and civil aviation have expectations for positive changes in this year's budget for affordability and sustainability of operations.
(Prashant Deshpande, is Partner and Parth Shah, Deputy Manager with Deloitte Haskins & Sells LLP. Views expressed are personal)
Updated Date: Feb 23, 2016 12:52:52 IST