By Dinesh Arora
While several industry sectors look for sops and concessions from the Finance Minister Arun Jaitley in his second full-term budget, the 4,200 Indian startups have some of their own expectations from it.
Recent events – particularly, the introduction of 'Startup India' programme – have demonstrated that the government is realising the need for supporting startups and is giving them time and attention. However, India lags behind several other nations in terms of having an ecosystem and culture that nurtures startups.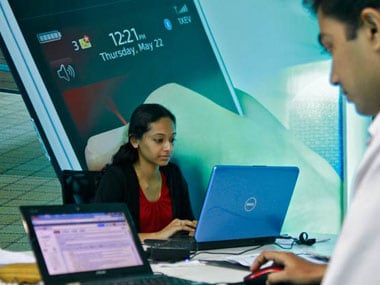 Startups often have a low influence in propagating their interests to the relevant authorities, primarily because of three reasons. Firstly, startups are small companies, have limited approach, and are thus not taken very seriously. Second, most startups don't have political connections, linkages or lineages – something that the big businesses have aplenty and use to influence policy decisions. Third, startups with viable business ideas are doing well with the help of private funding and their leaders' entrepreneurial spirit, creating a perception that they don't need any further help from the government. In truth, startups in India need an enabling environment in order to grow into world-scale organisations.
Following simple measures can help startups flourish further and create more unicorns.
Easy Entry and Easy Exit: While the registration of companies has been made quicker and easier, some effort must be directed in the direction of creating a single window for all taxes and compliances. It is a little difficult to achieve in India's federal structure with division of power and authorities between the Centre and the states, and the current political environment with different governments belonging to rival political parties. However, any steps in this direction would be of great help.
Further, just the way the startups have a right to do business, it is equally important that they have the freedom 'not' to do business. There is a very high failure rate among startups. Whereas in India, after incorporating a company, the promoters find themselves in a labyrinth with no way out except to commit to the success of the venture, or to perish. Government must create policies that help winding down companies in organised manner with safe exit to the promoters, to encourage more people to take up an entrepreneurial venture.
Fund of Funds: The government has evinced a lot of conviction in the power of startups by announcing Rs 10,000-crore fund for innovation-driven enterprises. The details are eagerly awaited to see how these funds will be deployed. While there are various bodies certifying a company as a startup, it remains to be seen how detailed policies are developed to ensure a seamless implementation.
Tax Breaks: Most startups do not benefit from tax breaks as those mostly make losses in initial years, and going by recent trends, the bigger the idea is, higher is the loss in early stages. However, the government can help by providing tax breaks to the supporting ecosystem, such as Incubators and Accelerators, Angel Investors (Capital Gains exemption to bring them at par with stock market transactions), and organisations providing skilled manpower.
Smart Spend on Smart Cities and Infrastructure: Last but definitely not the least, there must be ample focus on developing the infrastructure and prudent spend on building Smart Cities, as this impacts all startups either directly or indirectly. Good infrastructure – such as internet, connectivity, incubator facilities, among the usual ones including logistics – is as important for startups as it is for any citizen or other companies.
Startups present a wonderful opportunity for faster employment and rapid deployment of high-skilled labour. It would be fair to say that what the government stands to gain from the success of startups far outweighs than what they need from the budget.
The writer is a partner (deals) at PwC India. His views are personal.
Updated Date: Feb 23, 2016 12:29:10 IST