By Gaurav Kapur
The Budget for fiscal year 2016-17 will be presented in a backdrop of global headwinds intensifying even as domestic economic recovery remains hazy. Global economic activity and trade are slowing down led by emerging markets. China's re-balancing of its economy, the resultant investor anxiety, combined with rapidly falling commodity prices has increased the risks to an already fragile recovery.
This is even as the US Fed looks to raise rates further in 2016. The impact of these developments on the Indian economy has so far been a mixed bag. Falling crude oil prices are undoubtedly positive, but increased capital flow volatility, pressure on the rupee and a sharp contraction in exports are having an adverse impact.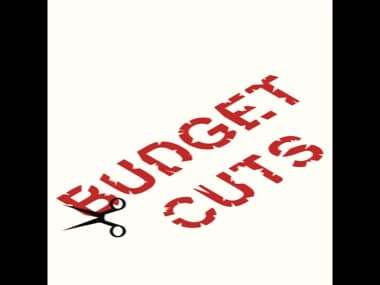 On the domestic front, investment recovery has been lagging especially as the private corporate sector continues to borrow less and banks continue to face a burden of rising bad loans. And two successive years of poor monsoons have increased rural distress. That said, macro-economic fundamentals look broadly healthy with low inflation, softening rates, relatively stable exchange rate, a manageable current account deficit, a reasonably large reserve of foreign exchange and most importantly domestic engines of private consumption and public investment spending driving growth.
In such a setting, the government has clearly a challenging task ahead, particularly in order to stick to the fiscal consolidation roadmap, which requires fiscal deficit to be curbed to 3.5 percent of GDP. On the spending side, post interest payments and devolution of taxes to states, the government has to provide for salary payments and pension bill followed by the Seventh Pay Commission awards and implementation of OROP. A greater allocation may also be required for the national food security bill and NREGA to reduce the stress on rural incomes and welfare.
On the revenue side, the option of higher excise duties on fuel without burdening the end- consumer may not be available next fiscal year, considering that oil prices have already fallen quiet sharply. Overall tax revenue growth is unlikely to significantly exceed nominal GDP growth, especially as economic recovery is likely to remain patchy for the next couple of quarters. The government therefore would have to continue to overhaul the subsidy regime through rationalization of beneficiaries and direct transfer of benefits across all subsidies, including fertilizer and food.
Curbing subsides becomes even more critical, if the government intends to stick to it fiscal deficit target without cutting the already low level of public spending on infrastructure. Non-defence capital outlays by the government can be the most effective source of growth. An RBI study shows that long-run fiscal multiplier of capital outlays by the government on GDP at 2.4, which is significantly higher than the multiplier for revenue expenditure. Greater capital spending would also help revive private investment activity.
In the World Economic Outlook 2014, the IMF points to the evidence of crowding in view of public investment, if projects are implemented efficiently. Recent IMF research further shows that in case of India, public investments have been crowding in private investment since mid-1990s. In the current fiscal year, capital spending was raised by almost 29 percent, but as a percentage of GDP, capital spending is still quite low at about 2 percent.
The RBI too would consider the fiscal deficit roadmap and the quality of public spending before deciding on tinkering with interest rates going further. As it is the seventh pay commission disbursement is likely to push domestic demand, which will act as a short-term boost to the economy, the resultant uptick would push up inflation and may reduce the already limited space for monetary easing. The market borrowings program for the next fiscal is also likely to be larger compared to current year, considering that over Rs 223,300 crore of the government debt is maturing in 2016-17, which is likely to exert upward pressure on interest rates.
In terms of key priorities, government's focus should remain on putting in place a predictable and simple tax regime, infrastructure development outlays, investments in the farm sector with focus on increasing crop yields and enhancing productivity and skill development to tap the demographic dividend.
Resolving these structural constraints will fuel investment activity while maintaining fiscal discipline would go a long way in buttressing macro-economic stability in a year which promises a lot global economic turbulence ahead.
(The author is a senior economist at Royal Bank of Scotland N.V. Views are personal.)
Firstpost is now on WhatsApp. For the latest analysis, commentary and news updates, sign up for our WhatsApp services. Just go to Firstpost.com/Whatsapp and hit the Subscribe button.
Updated Date: Feb 23, 2016 16:20:47 IST