Budget 2015: Jaitley just deepened the crisis in public sector banks
In the absence of a recapitalisation roadmap, the government has to bring down its stake in banks to below 51 percent
Mumbai: The big shocker of the budget came for state-run banks, especially small and non-performing ones, when Jaitley announced lower share of capital for these entities and remained largely silent on ways to recapitalise these entities, including paring the government's stake in state-run banks.
The Rs 7,940 crore capital infusion announced in the budget is nearly half of what state-run banks require and lower than what the government committed for fiscal year 2015.
Even for last year, the government has so far infused only about Rs 6,990 crore out of the promised capital infusion of Rs 11,200 crore, based on performance.
Jaitley's message is clear: Small government banks, especially which rank lower in terms of performance, will have to go to the market to raise funds or get merged with other banks. They needn't expect any capital from the government from now on.
But raising money from the market wouldn't be an easy task for smaller banks, since there is very less investor appetite in these banks, burdened with high bad loans and poor growth. Except the large lenders, like State Bank of India, not many lenders have been successful in tapping private funds.
Traditionally, state-run banks are heavily dependent on government funds for capital. Logically, the reluctance of the government to infuse capital would step up pressure on banks to seek options to merge with large banks or shrink their business size.
Remember, the reasons for non-performance of many state-run banks are not necessarily their inefficiency in operations but the lack of their autonomy. There have been frequent interventions by the government in their business decisions.
These banks were used to roll out the populist measures of governments — loan waivers and different forms of directed lending — time to time regardless of which government rules at the Centre, unlike their rivals in the private sector. Hence, the government cannot escape the responsibility of their current state.
Interestingly, even though the government has cut down the capital infusion for banks, the budget for 2015-16 has increased the farm loan lending target for these lenders to Rs 8.5 lakh crore or 14 percent of the total bank credit. This has irked bankers.
"On one side, the government is not giving capital and at the same time, they expect us to lend more. Where is the money?" asked the chairman of a state-run bank on condition of anonymity. Even analysts have raised caution on the lower-than-expected capital infusion.
"We were expecting an infusion of Rs 15,000 crore in banks this year to meet their Basel-III requirements. What has come is much lower, which will be insufficient for lenders to meet the requirements," said Vaibhav Agrawal, vice-president, research at Angel Broking.
Even though the government has conceptualised forming a holding company to facilitate capital mobilisation of state-run banks, this will not offer a solution for banks in the short term, especially in the backdrop of rising stress on the balance sheets of banks.
The absence of adequate capital infusion in state-run banks would mean two things:
One, majority of the government banks may walk into deeper problems on account of capital required to meet the Basel-III norms and provide for bad and restructured loans stipulated by the RBI norms.
As Firstpost has noted earlier, the government banks would need a substantial amount of capital to meet the mandatory capital requirements under the Basel-III norms, to make provisions for a sizeable chunk of stressed assets on their books and to get ready for an expected pick up in credit growth.
The estimated equity capital requirement for state-run banks to meet the Basel-III norms alone is about Rs 2.4 lakh crore.
As of end December, total gross bad loans of banks stands about Rs 2.9 lakh crore. If one combines this with the restructured loan stock, the pile rise to over 10 percent of the total bank loans. Lack of capital would deepen the crisis of state-run banks.
Two, state-run banks with weak capital base would limit their ability to lend to productive sectors, essential for economic recovery. Weak capital position of public sector banks would logically push private sector banks to step up lending. But, one has to wait and watch if private banks, which typically avoid high risk sectors, would do that. In the absence of adequate bank funding, the expected recovery in growth can get delayed.
In the absence of a recapitalisation roadmap, the government, which owns more than 75 percent in 10 out of the 27 public sector banks, has to either bring down its stake in government banks below 51 percent to free up equity capital in these lenders.
For now, Jaitley's silence has only contributed to deepen the crisis in public-sector banks.
Find latest and upcoming tech gadgets online on Tech2 Gadgets. Get technology news, gadgets reviews & ratings. Popular gadgets including laptop, tablet and mobile specifications, features, prices, comparison.
India
China, where the pandemic began in December, became the first major economy to return to growth with a 3.2 percent expansion in the quarter ending in June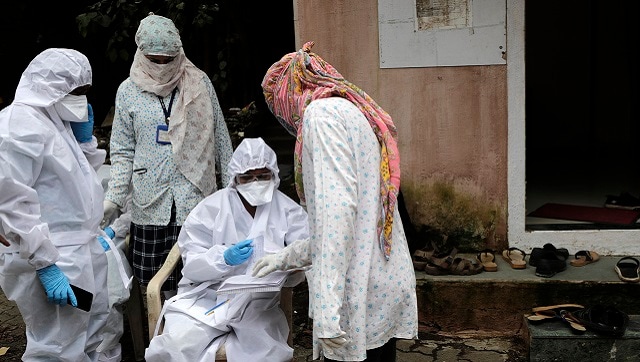 World
On Wednesday, the World Bank approved the extension of health emergency programmes to up to $12 billion for vaccines and therapeutics in developing countries
Lifestyle
Spurring local tourism around our tanks may be just what the doctor ordered.