BSE, NSE to suspend trading in Coffee Day Enterprises, CG Power from 3 February for not complying with listing norms
Leading stock exchanges BSE and NSE will suspend trading in shares of cafe chain operator Coffee Day Enterprises and fraud-hit CG Power and Industrial Solutions from 3 February for not complying with listing norms pertaining to submission of quarterly financial results
BSE and NSE will suspend trading in shares of cafe chain operator Coffee Day Enterprises and fraud-hit CG Power and Industrial Solutions from 3 February for not complying with listing norms pertaining to submission of quarterly financial results

However, if companies comply with the provisions of listing norms on or before 29 January, trading in its securities will not be suspended, BSE and NSE said in separate circulars

The exchanges said these firms have not submitted the financial results for June 2019 and September 2019 quarter and/or not paid the fine amount levied for the non-compliance, as required under the listing norms of Securities and Exchange Board of India (SEBI)
New Delhi: Leading stock exchanges BSE and NSE will suspend trading in shares of cafe chain operator Coffee Day Enterprises and fraud-hit CG Power and Industrial Solutions from 3 February for not complying with listing norms pertaining to submission of quarterly financial results.
However, if companies comply with the provisions of listing norms on or before 29 January, trading in its securities will not be suspended, BSE and NSE said in separate circulars.
The exchanges said these firms have not submitted the financial results for June 2019 and September 2019 quarter and/or not paid the fine amount levied for the non-compliance, as required under the listing norms of Securities and Exchange Board of India (SEBI).
Consequently, trading in securities of these companies will be suspended with effect from 3 February, 2020 "on account of non-compliance with Regulation 33 of SEBI (Listing Obligations and Disclosure Requirements) Regulations, 2015 for two consecutive quarters -- June 2019 and September 2019."
Regulation 33 pertains to submission of financial results.
Also, the entire promoter shareholding of the firms have been frozen from 10 January, till further notice, the exchanges said.
Find latest and upcoming tech gadgets online on Tech2 Gadgets. Get technology news, gadgets reviews & ratings. Popular gadgets including laptop, tablet and mobile specifications, features, prices, comparison.
Business
Coffee Day Enterprises on Wednesday named independent director SV Ranganath as the interim chairman of the company to replace its founder VG Siddhartha, who was confirmed dead, days after he went missing.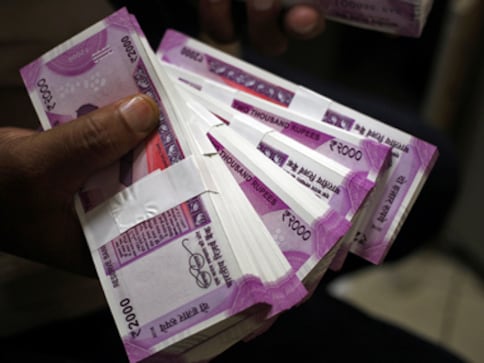 Business
CG Power and Industrial Solutions on Wednesday reported widening of its consolidated net loss to Rs 1,595.21 crore in quarter ended in September 2019, from Rs 101.83 crore loss year ago, mainly due to lower income