BSE, NSE, major commodity markets to remain closed today on account of Muharram
On Wednesday, at the close of market hours, the BSE Sensex closed lower by 169.45 points or 0.45 percent at 37121.22.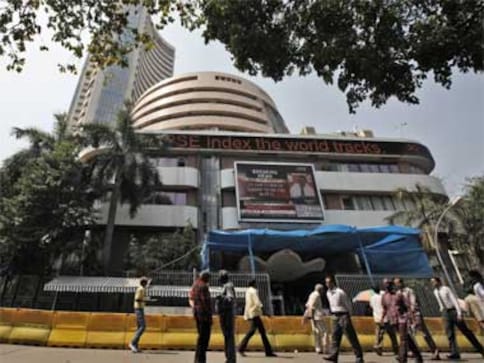 Mumbai: The BSE, NSE, forex and money market will remain closed Thursday on account of 'Muharram'.
On Wednesday, at the close of market hours, the Sensex closed lower by 169.45 points or 0.45 percent at 37121.22. The Nifty was down 44.50 points or 0.39 percent at 11234.40. The market breadth is negative as 978 shares advanced, against a decline of 1,667 shares, while 186 shares were unchanged.
Meanwhile today Asian stocks rose in early trade on Thursday following the second day of gains on global share markets amid easing investor concern over the impact from the US-China trade war, but markets remained cautious.
MSCI's broadest index of Asia-Pacific shares outside Japan was up 0.05 percent in early trade in Asia, taking support from Wall Street overnight.
Japan's Nikkei stock index .N225 was 0.2 percent higher, while Australian shares eased 0.3 percent.
The Dow Jones Industrial Average ended 0.61 percent higher on Wednesday at 26,405.76, its highest close since late January, while the S&P 500 gained 0.13 percent to 2,907.95.
The Nasdaq Composite dropped less than 0.1 percent, to 7,950.04, pulled down by a fall in Microsoft.
US shares had been boosted by expectations that the impact of the Sino-U.S. trade war would be smaller than feared, with the US fiscal policy package potentially outweighing any negative impact.
But analysts at Citi cautioned in a note that housing data out this week showed signs of weakness despite a headline jump.
Citi said housing starts had been strong, but building permits - an indicator of future activity - were at their lowest since May 2017.
"The housing market remains a specific point of weakness in the U.S. economy and while not in focus, it could be important... housing data on Tuesday wasn't encouraging on net."
The rally in global stocks has been accompanied by falls in U.S. bonds and the Japanese yen. The yield on benchmark 10-year Treasury notes, which on Wednesday touched its highest level since May 18, was at 3.0626 percent Thursday, compared with its US close of 3.083 percent.
This week's rise in yields comes ahead of what is expected to be a hawkish meeting of the US Federal Reserve next week.
The two-year yield, which is sensitive to market expectations of Fed rate hikes, was at 2.7949 percent compared with a US close of 2.807 percent.
The dollar was flat against the yen at 112.26  and against the euro at $1.1673.
The dollar index, which tracks the greenback against a basket of six major rivals, was nearly unchanged at 94.558.
US crude CLc1 ticked up 0.4 percent at $71.43 a barrel, adding to a rise Wednesday after new data showed US crude inventories fell 2.1 million barrels last week, its fifth weekly drawdown, to 394.1 million barrels.
That was the lowest level since February 2015.
Brent crude LCOc1 fell 0.1 percent to $79.31 per barrel.
A weakening dollar pushed up the price of gold on Wednesday, but the precious metal was flat on Thursday morning in Asia. Spot gold XAU= was trading at $1,203.61 per ounce.
--With inputs from Reuters
Business
From the Sensex pack, ICICI Bank, Tech Mahindra, Asian Paints, Tata Steel, Kotak Mahindra Bank, HDFC, HDFC Bank, Titan and NTPC were among the major winners in early trade
World
It seems that Google's grip on internet searches is set to come undone in a few weeks. Microsoft plans to integrate Bing, its search engine with GPT-4, a much faster and more powerful version of ChatGPT, earlier than expected and in a few weeks.
World
Thousands of users took to Downdetector to report massive outages that affected several of Microsoft's platforms. Services that were hit include, Microsoft Teams, Outlook, Azure and more.