Britannia's Varun Berry says note ban, GST impact on rural areas bottomed but economy not out of woods yet
Britannia managing director varun Berry is not sure as to when the FMCG player will be able to clock a double digit volume growth
If you have any doubt whether the rural economy is still reeling under the twin blow of demonetisation and hasty rollout of GST, biscuit maker Britannia has a definite proof -- the uncertainty continues in the rural economy. The Rs 8,600 crore, Bengaluru-based fast moving consumer goods major believes the rural masses are still not "bullish" on the economy and are not spending much, according to a report in Times of India.
Britannia managing director Varun Berry is not sure as to when the company will be able to clock a double-digit volume growth. "Are we out of the woods? I am not sure. It will take more time for heady double-digit volume growth to come back," Berry has been quoted as saying in the ToI report.
The company has not seen a jump in rural demand even after six months of roll-out of the goods and services tax and more than one year after demonetisation. The notes recall had affected the farmers incomes as a crippling demand slowdown resulted in a price crash. The cash shortage had also impacted their ability to go ahead with farming operations, thus resulting in deeper distress in rural areas and heightened agitations.
In fact, Britannia has not seen double-digit growth for the past five years which is not a good sign for any FMCG player. According to Berry, the impact of GST and demonetisation has bottomed out and the biscuits segment has started to show an uptrend. But the spirit optimism gets overshadowed by some hurdles which at the end of the day slow down the business.
True there are indications that uncertainty in the rural economy will most likely to increase over the next few months. The khariff season has not been good for the farmers due to the scanty rainfall. The prospects for rabi crop is also not looking great due to an unusually warm winter and unseasonal rains in some parts of the country.
Any impact on the crops will have a severe negative effect on the rural incomes. In the coming months, the country is likely to see heightened farmer agitations. For Prime Minister Narendra Modi, who had promised to double farm income in the run up to election, this definitely is no good news.
Business
After serving for eight years as the managing director of Britannia Industries Vinita Bali is reportedly set to leave the company, paving way for Varun Berry, Britannia's current chief operating officer.
Business
Food products major Britannia Industries has set up its first bakery products unit at Jhagadia near here to cater to markets in Gujarat, Madhya Pradesh, Maharashtra and Rajasthan.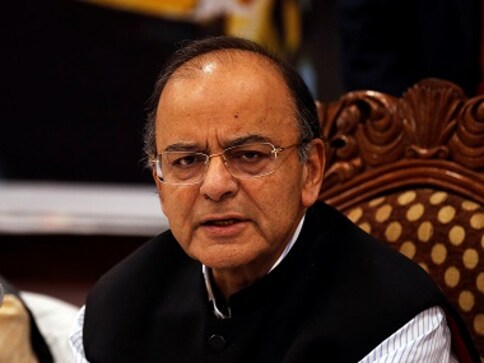 Business
Arun Jaitley said with the current level of investment in the next two decades, the infrastructure in rural areas will come at par with that in the cities.