Brexit offers Britain chance to do financial services differently - minister
LONDON (Reuters) - Brexit offers Britain a chance to do things differently in financial services, finance minister Rishi Sunak said on Sunday, but it will co-operate with the European Union on an approach to the sector despite little detail on the topic in its trade deal. From Jan. 1, British-based financial services groups lose automatic access to the EU's single market, and both sides have said new market access must be negotiated outside the trade agreement in specific equivalence deals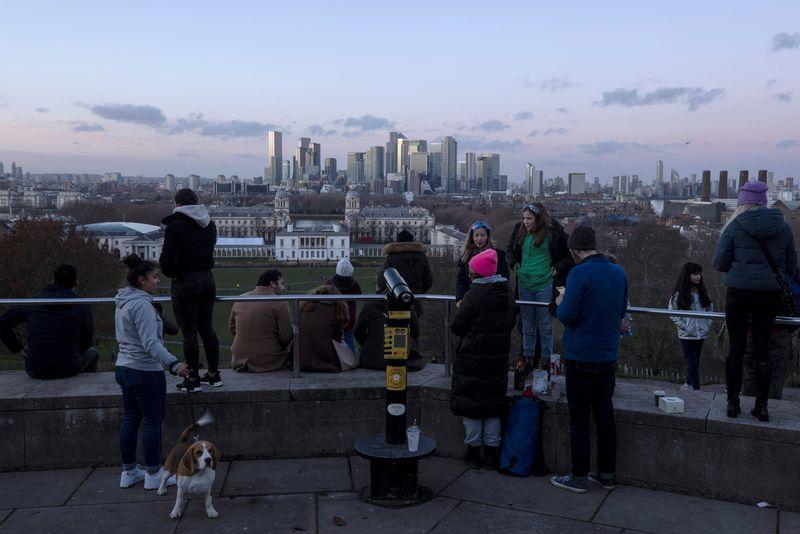 LONDON (Reuters) - Brexit offers Britain a chance to do things differently in financial services, finance minister Rishi Sunak said on Sunday, but it will co-operate with the European Union on an approach to the sector despite little detail on the topic in its trade deal.
From Jan. 1, British-based financial services groups lose automatic access to the EU's single market, and both sides have said new market access must be negotiated outside the trade agreement in specific equivalence deals.
"Now that we've left the European Union, we can do things a bit differently (in financial services)," Sunak told broadcasters.
Britain and the EU clinched a trade deal on Thursday, but Prime Minister Boris Johnson has admitted it is an accord which does not have as much as he would have liked about the financial services sector and regulatory equivalence.
Under a system known as equivalence, access to EU markets will not be granted to banks, insurers and other financial firms based in Britain unless their home rules are deemed by Brussels to be "equivalent", or as robust as regulations in the bloc.
The two sides will aim to agree a memorandum of understanding on regulatory cooperation in financial services by March 2021, and Sunak said that such language should provide reassurance.
"This deal also provides reassurance because there's a stable regulatory co-operative framework mentioned in the deal," he said.
"I think (that) will give people that reassurance that we will remain in close dialogue with our European partners when it comes to things like equivalence decisions."
(Reporting by Alistair Smout; editing by Jason Neely and Louise Heavens)
This story has not been edited by Firstpost staff and is generated by auto-feed.
Find latest and upcoming tech gadgets online on Tech2 Gadgets. Get technology news, gadgets reviews & ratings. Popular gadgets including laptop, tablet and mobile specifications, features, prices, comparison.
World
By Lisa Barrington DUBAI (Reuters) - Arab states boycotting Qatar could resume travel and trade links with Doha within a week under a U.S.-backed deal, but restoring diplomatic ties requires more time as parties work to rebuild trust, a United Arab Emirates official said on Thursday. Gulf powerhouse Saudi Arabia announced the breakthrough in ending a bitter dispute at a summit on Tuesday, with its foreign minister saying Riyadh and its allies would restore all ties with Doha severed in mid-2017. UAE Minister of State for Foreign Affairs Anwar Gargash told a virtual news conference that measures to be implemented within a week of the agreement "include practical measures of airlines, shipping and trade".
World
By Tracy Rucinski (Reuters) - U.S airlines and law enforcement agencies have bolstered security at Washington-area airports on Thursday after supporters of President Donald Trump caused mayhem in the U.S. capital in an attempt to overturn his election loss.
World
By Jonathan Landay, Patricia Zengerle and David Morgan WASHINGTON (Reuters) - U.S. Speaker Nancy Pelosi called on Capitol Police Chief Steven Sund to resign on Thursday, after officers of the federal force charged with protecting Congress allowed supporters of President Donald Trump to storm the Capitol, sending lawmakers fleeing