Brexit heat: Infosys to reallocate 3,000 jobs in India after RBS shelves IT deal
The move could result in a loss of as much as $50 million for Infosys, which now plans to shift 3,000 people from this project to other clients
(This story has been updated with company spokesperson's comment.)
UK's exit from the European Union (EU), popularly known as the Brexit, in late June had fueled concerns of a likely adverse impact on several Indian companies with exposure to that country over a period of time.
And things are already beginning to look shaky, atleast, for the famed Indian IT companies. In just less than two months time, the UK referendum finally scalped its first victim.
Infosys Ltd, India's second largest software company, had to bore the brunt of Brexit after the Royal Bank of Scotland (RBS) shelved plans to set up a separate bank in the United Kingdom, for which Infosys was a key technology partner, a Business Standard report said.
The report says the move could result in a loss of as much as $50 million for Infosys, which now plans to shift 3,000 people from this project to other clients.
However, the company in a statement issued to Bombay Stock Exchange has clarified that it would undertake job cuts in India in next few months.
"Infosys has been a W&G program technology partner for Consulting, Application Delivery and Testing services, and subsequent to this decision, will carry out an orderly ramp-down of about 3,000 persons, primarily in India, over the next few months," the company statement said.
A company spokesperson later clarified to PTI that it will reallocate the resources to other projects and not cut the jobs (read here).
On the loss of IT contract from RBS, brokerage firm Emkay sees a revenue loss of $70-80 million for Infosys in FY17 and $150-200 million in FY18.
"This will be a further headwind to Infosys's revised FY17 guidance of 10.5-12 percent c.c revenue growth (10.8-12.3 percent YoY in US$ terms) by 70-80 bps. We see risks to Infosys's revenue and margin outlook given the increasingly negative commentary across players," Emkay said in its report.
"We continue to back our 'Downside risks to modest growth expectations' thesis on the sector with Q1FY17 results reflecting that the sector is headed for a rough FY17 and most likely H1FY18," the brokerage firm said in its report.
The development will prove to be a major setback for Infosys' chief executive officer (CEO) and managing director Vishal Sikka, who last month expressed his disappointment over the company's lower-than-expected first quarter earnings.
The IT major posted a 4.5 percent on-quarter fall in consolidated net profit to Rs 3,436 crore for April-June and also cut the full-year revenue guidance to 10.5-12 percent in constant currency terms.
The consolidated revenue for the quarter was up just 1.4 percent at Rs 16,782 crore, from Rs 16,550 crore in previous quarter.
The company's stock also faced relentless selling on the day of the result, tanking 9 percent as traders hammered the stock amid worries of tough times ahead.
In early trades today, Infosys stock fell more than 3 percent to touch a low of 1,028, before shedding some losses to trade 1.7 percent lower at Rs 1,045.30 a share on BSE.
In fact, such was his disappointment post the poor earnings numbers, Sikka shot out a mail to the Infosys staff in which he said, "I am disappointed. Disappointed that our revenue performance was not what we could have delivered, but even more so, that this overshadowed the many strong strides we made on executing our strategy. Our revenue growth of 2.2% to $2501M, included a shortfall in consulting revenue, some declines in package implementations, and small declines in our India business and Finacle."
"But at the same time, we made great progress in both, renewing our core, And in the new areas of our business, as well as in our culture of enabling this continual renew-new improvement. In Q2, and beyond, we must accelerate our work in all the key strategic aspects of our work, AND we must address the weaknesses of Q1," Sikka added.
Despite Sikka's hopes to quickly arrest the decline in fortunes of the company, analysts expect tough times for the Bengaluru-headquartered firm in next few quarters.
"The numbers are disappointing and they are going to face a challenge getting back to the driver's seat in the remaining three quarters. It's not a very encouraging future guidance and we can't even write this off as a one-off weak performance," said Thomas George, senior vice president, CyberMedia Research, had told Bloomberg after the disappointing first quarter earnings.
Also, in late June, foreign brokerage Bank of America Merrill Lynch had highlighted in its reports that Brexit may create recession risks that could hurt IT demand further hurting 10-14 percent revenue growth for the UK businesses of the Indian IT companies in FY17.
According to BoAML, Infosys has 6.6 percent of its total revenue exposure to the UK, and sees a negative 3.3 percent impact to its FY17 EPS, Moneycontrol report said then.
On the Brexit impact on the country's IT industry, a Nasscom report said the immediate fallout of Brexit on the IT industry in India would be the impact of any possible decline in the value of the British Pound, which would render many existing contracts losing propositions unless they are renegotiated.
From an Indian tech industry perspective, an exit could thus create scenarios wherein companies will need to establish separate European headquarters. Skilled labour mobility across EU and UK would be impacted. Changes in the financial system, banks and impact on currency could ensue, the Nasscom blog said in mid June.
With Infosys having lost a major contract in the UK, Vishal Sikka faces an uphill task, given the growing future uncertainty with regards to UK-centric multi million dollar contracts.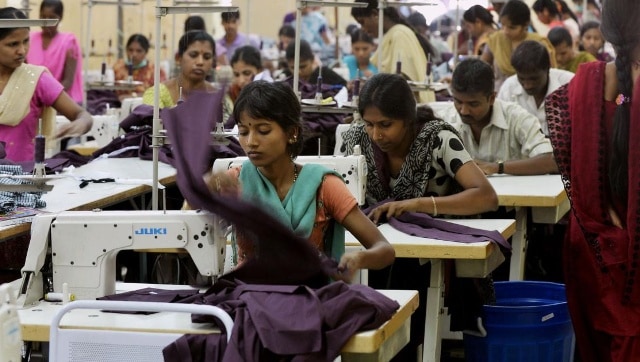 India
The Kerala Shops and Commercial Establishments (Amendment) Act, 2018, was passed in December 2018, guaranteeing improved working conditions in commercial shops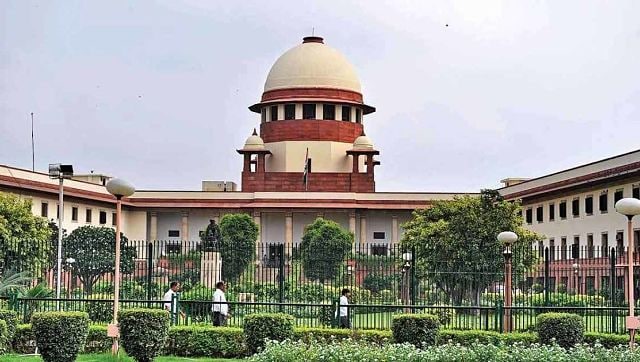 India
An apex court bench of justices M R Shah and Aniruddha Bose said it is up to the employer to shift the staff considering the requirement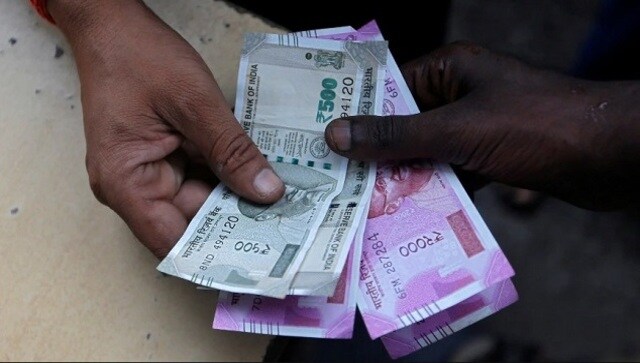 India
It was announced that these DA benefits would be given to the employees who have retired during the period from January 2020 to June 2021