Brent cracks $70 for first time since pandemic began after Saudi facilities attacked
By Florence Tan SINGAPORE (Reuters) - Brent crude futures jumped above $70 a barrel on Monday for the first time since the COVID-19 pandemic began, while U.S. crude touched its highest in more than two years, following reports of attacks on Saudi Arabian oil facilities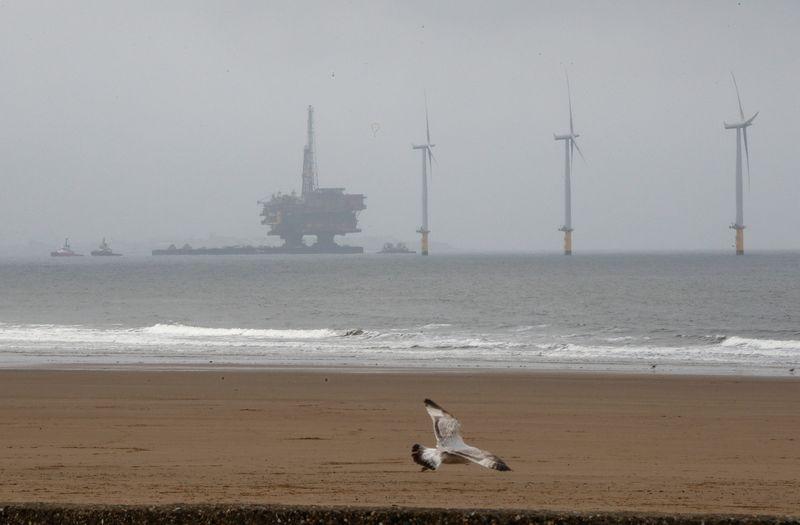 By Florence Tan
SINGAPORE (Reuters) - Brent crude futures jumped above $70 a barrel on Monday for the first time since the COVID-19
pandemic began, while U.S. crude touched its highest in more than two years, following reports of attacks on Saudi Arabian oil facilities.
Brent crude futures for May reached $71.16 a barrel in early Asian trade and were at $70.76 a barrel by 0036 GMT, up $1.40, or 2%. U.S. West Texas Intermediate (WTI) crude for April rose $1.32, or 2%, to $67.41. The front-month WTI price touched $67.86 a barrel earlier, the highest since October 2018.
"Oil prices have spiked higher this morning after Iran-backed Houthi rebels unleashed a coordinated attack on Saudi Arabia oil facilities and military bases," Stephen Innes, chief global markets strategist at Axi said in a note.
Yemen's Houthi forces fired drones and missiles at the heart of Saudi Arabia's oil industry on Sunday, including a Saudi Aramco facility at Ras Tanura vital to petroleum exports, in what Riyadh called a failed assault on global energy security.
Brent and WTI prices are up for the fourth consecutive session after OPEC and their allies decided to keep production cuts largely unchanged in April.
Despite fast-rising crude prices, Saudi Arabia's oil minister has voiced doubts on demand recovery.
Still, the energy minister in the world's third-largest crude importer, India, said higher prices could threaten the consumption led-recovery in some countries.
(Reporting by Florence Tan; Editing by Kenneth Maxwell)
This story has not been edited by Firstpost staff and is generated by auto-feed.
World
NIAMEY (Reuters) - Chad's government said on Saturday that soldiers accused of at least three rapes in Niger, including that of an 11-year-old girl, have been arrested and will face punishment. Chad has deployed 1,200 troops in neighbouring Niger as part of an international mission led by France to help combat Islamist militants.
World
By Raphael Satter WASHINGTON (Reuters) - A leaker says they are offering information on more than 500 million Facebook Inc users - including phone numbers and other data - virtually for free. Alon Gal, co-founder of Israeli cybercrime intelligence firm Hudson Rock, said on Saturday the database appears to be the same set of Facebook-linked telephone numbers that has been circulating in hacker circles since January and whose existence was first reported by tech publication Motherboard. Reuters was not immediately able to vet the information, which is being offered for a few euros' worth of digital credit on a well-known site for low-level hackers, but Gal said he had verified the authenticity of at least some of the data by comparing it against phone numbers of people he knew.
World
By Emidio Jozine PEMBA (Reuters) - Luisa Jose, a 52-year-old mother of five, says she came face-to-face with Islamic State-linked insurgents when they attacked the gas hub town of Palma in northern Mozambique 10 days ago.