Brazil government could spend 4% of GDP to counter second COVID-19 wave: economy minister
By Jamie McGeever BRASILIA (Reuters) - Brazil's government might spend a further 4% of gross domestic product on emergency support measures next year if there is a second wave of COVID-19, Economy Minister Paulo Guedes said on Tuesday. That would be roughly half of the government's fiscal effort this year, and financial markets would give that leeway to increase spending because they understand the government's underlying commitment to restoring public finances back to health, he said. 'Should the second wave hit us, we go about increasing more
COVID-19
wave: economy minister" src="https://images.firstpost.com/wp-content/uploads/reuters/11-2020/11/2020-11-10T164000Z_1_LYNXMPEGA91HQ_RTROPTP_2_BRAZIL-ECONOMY-GUEDES.jpg" alt="Brazil government could spend 4 of GDP to counter second COVID19 wave economy minister" width="300" height="225" />
By Jamie McGeever
BRASILIA (Reuters) - Brazil's government might spend a further 4% of gross domestic product on emergency support measures next year if there is a second wave of COVID-19
, Economy Minister Paulo Guedes said on Tuesday.
That would be roughly half of the government's fiscal effort this year, and financial markets would give that leeway to increase spending because they understand the government's underlying commitment to restoring public finances back to health, he said.
"Should the second wave hit us, we go about increasing more. Instead of 8% of GDP, probably this time half of that, because we know we can filter now the excesses here and there," Guedes said in an online event hosted by Bloomberg News.
"Whoever can borrow 8% (of GDP) more can borrow 12%. So we could spend a little bit more, exactly because people understand that we have the resolve to get back to the previous situation as soon as the disease leaves us," he said.
According to the latest economy ministry forecasts, the impact on the government's primary budget deficit this year from crisis-fighting measures will be 615 billion reais ($114 billion), or 8.6% of gross domestic product.
Emergency spending will account for 587.5 billion reais, or just over 8% of GDP, and the rest is lost revenues.
This unprecedented borrowing and spending has been separated from the government's conventional budget under emergency rules, and would likely be done so again next year.
Guedes said, however, that virus cases are "collapsing" and the economy's recovery is "very strong." In that scenario, fiscal support will be phased out by end of this year and the government will resume its tight squeeze on public spending.
The government's drive to reduce the record deficit and debt will include the likely privatization of four companies next year, Guedes said. They are the postal service, electricity giant Eletrobras, the port of Santos, and the portfolio of oil assets in the government-owned group PPSA.
(Reporting by Jamie McGeever; editing by Jonathan Oatis)
This story has not been edited by Firstpost staff and is generated by auto-feed.
Find latest and upcoming tech gadgets online on Tech2 Gadgets. Get technology news, gadgets reviews & ratings. Popular gadgets including laptop, tablet and mobile specifications, features, prices, comparison.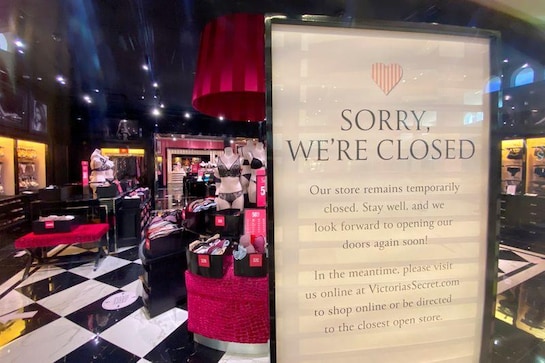 Business
By Howard Schneider WASHINGTON (Reuters) - The explosive surge in U.S. coronavirus cases this fall has left a question hanging: When will the economy take its own turn for the worse
Business
FRANKFURT/WASHINGTON (Reuters) - The heads of the Federal Reserve and the European Central Bank welcomed the encouraging results in trials of a vaccine candidate for the novel coronavirus but stressed that the economic outlook will remain uncertain. Fed chair Jay Powell and ECB President Christine Lagarde said the economy was still in for a tough time even if the development of a potential vaccine by U.S. drugmaker Pfizer and German partner BioNTech SE was reason for some optimism further ahead
Business
By Sumita Layek (Reuters) - India's fuel consumption in October registered its first year-on-year increase since February, as slowing coronavirus cases and increased mobility accelerated an economic recovery, data showed on Thursday.