Here's how I made a huge difference by being a Swachhata Doot while giving tuitions
Here's how I made a huge difference by being a Swachhata Doot while giving tuitions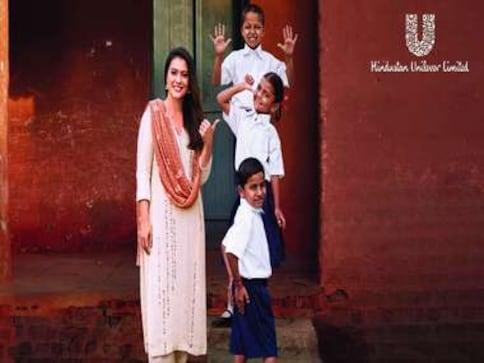 If you walk past my ground floor apartment, you will hear the chitter-chatter of young children entering and leaving the house with books in their hands and broad smiles on their face. I have devoted twenty years of my life to teaching and have never felt so fulfilled up until now. And it's not only because my students are doing well at school. A few years onwards into giving tuitions, I noticed how my students fell ill regularly, more like once or twice in a week, and as a result, they would miss class and also their playing session after tuition. Even though the illness was nothing major, it was a grim state. I then decided that if someone was going to do something about the situation, it had to be me.
In an attempt to find a possible root-cause to the problem, I spent days just observing my students and their habits. They came in for an average of two hours daily, and during a ten-minute break, they were allowed to eat something quickly if they wished. It was here that I noticed how they hardly paid any attention to hygiene and did not even wash their hands before eating or the moment they came in for the tuition. Probing further, I realised that this was not only at tuitions but even at school and at home. I then did my bit to educate them on the importance of hygiene and helped them practice the habit of washing their hands with soap before and after a meal. A very simple, yet very crucial habit to living a healthy lifestyle.
It was not long before my students followed the routine at tuitions where they would not only wash their hands before eating but also teach any new child who joined to do the same. It was an elating experience when parents came to me speaking highly of this new change they saw in their child. How irrespective of where they were, tuition or at home, they would always wash their hands with soap after coming from outside, or before touching any food. The attendance eventually got better and better, and healthy children meant more attention during class and better performance at school. So I did my bit, and very interestingly I came across an initiative by Hindustan Unilever Limited which is more like an extension of what I had taken to in my own simple way.
The Swachh Aadat, Swachh Bharat campaign, whose slogan "Haath, munh, bum – bimari hogi kam," showed me how I unknowingly worked my way to becoming a Swachhata Doot or an ambassador of cleanliness and hygiene. This was not an overnight change but a gradual experience where I evolved from just a teacher to someone who teaches and educates cleanliness to young children.
Swachh Aadat, Swachh Bharat's , Swachhata Doot program encourages citizens like us to work with young minds, who in their formative stages of life are willing to learn, and what could be better than this. And to aid you through the process, here are a few things that will help you get things running:
Teach the three rules of cleanliness whenever you can
"Haath, Munh, bum – bimari hogi kam," is a slogan which promotes three simple but life-saving habits of hygiene. These habits include washing our hands with soap, drinking clean water and using the toilet and keeping it clean. These top three habits of hygiene though simple, are not followed by people living in our immediate environments. Our house helps, cooks, the milk-man, dhobi, bhaaji-walla, and drivers are all people around us who often fall ill because of the lack of knowledge of these habits. This is an opportunity for us to reach out and speak to them while going about our daily activities. Whether it is while taking a ride in the car, or at the dinner table, we can be a Swachhata Doot right from our homes, and make an impact in our own small yet effective way. Hindustan Unilever Limited has partnered with Bangalore-based NGO Janaagraha to enable citizens teach their help and ensure that the habits are adopted.
Use the Swachhata Doot Handbook
If you're confused about how to go about becoming a Swachhata Doot, you can refer to the handbook – https://goo.gl/Soxnjt which will help you understand the three hygienic habits better. This handbook will give you a rough percentage of the number of people who don't wash their hands with soap after defecation, to the percentage of households whose drinking water could be contaminated. The guide focuses on three aspects of becoming a Swachhata Doot, i.e. 'Where should I begin, How should I approach, and what should I teach.' The handbook not only proves to be an effective guide to becoming an ambassador of hygiene but will also bring the feeling of fulfilment in life, that you have contributed towards society.
Launched by Hindustan Unilever Limited, the Swachh Aadat, Swachh Bharat campaign was launched as an initiative in 2015 to complement Swachh Bharat Abhiyan initiative launched by the government of India. 'Swachhata Doot,' as an initiative enables you to be a messenger of change, as we embark on a path of hygiene.
This is a Partnered Post. 
Business
The CCC concluded that these advertisements display overtly sexual desire and are also demeaning to women. What's your view on these Killer Deo commercials? Are they acceptable or not?
Business
Whatever their public posturing, politicians want retail FDI because they hold their ill-gotten wealth in land. Without FDI, realty prices could crash further
Business
Here's a quick round-up of the major local and international business and economic news events that happened today.