Gift someone their first diamond, says new Tanishq campaign
'Woh pehla heera, de kar toh dekho' is the tagline of Tanishq's new commercial for its Zyra Collection of diamond jewelry. The campaign speaks to people who want to gift the women in their lives their very first diamond. Lowe is the creative agency behind the campaign.
In the first of a three-commercial series, two friends are enjoying a cup of coffee after a work day. One of them says that he is thinking of buying a diamond ring for his wife. He pauses for a second and wonders aloud, "But what is the return on investment"? His friend then begins reminiscing about the time he bought a ring for his wife. He says that she couldn't stop crying for half an hour straight and then she gave him the hug of the lifetime; a hug he has never been able to forget. The happiness on his wife's face was the return on investment, he tells his friend. Cut to the VO that says, "Woh pehla heera de kar toh dekho!"
Watch the film here:
In the second film, a young married couple have just come home after a visit to the jewellery store. The wife tells her husband that the necklace they just bought was the best among any other she owns. The husband skeptically says, "Really?" She asks him if he didn't like it, to which he asks her to try it on again. The wife says, "But I just tried it at the jewellery store!" But the husband insists that she try it on for him again. She opens the box and discovers that he has in fact bought her a diamond necklace. She asks him in a state of shock, "but...we had bought a gold one!" The husband says, "You think I don't understand these things, just because you don't say anything?"
Watch the film here:
In the last commercial, an old married couple is awaiting their daughter-in-law to come by to celebrate her birthday. The man is trying to send her an e-card, in a bid to do something unexpected for his daughter-in-law. The woman smiles to herself and places a box in his hand, which contains diamond studded gold bangles. She says "She won't expect even these from us!" The man is very pleased with this gift for their daughter-in-law and is glad they are gifting her her first diamond.
Watch the ad here:
Firstbiz spoke to Arun Iyer, national creative director, Lowe to understand more about the campaign.
"The client wanted to speak to people who are very hesitant to buy a diamond for the first time, whether for themselves or for gifting to someone special. They have too many barriers in their minds - For instance, "What is the return that they will get by 'investing' in a diamond?" or "I shouldn't strain my husband financially by expecting a diamond ring," being two of the many reasons people refrain from buying or gifting a diamond. We had to tackle these barriers," Iyer said.
He added, "We realized that a person's first diamond is usually gifted by someone, and hence we decided to speak to the 'gifters'. We want to tell them not to hold back; just go ahead and gift someone that first diamond."
Iyer says that a diamond is also a modern gifting option, which does not strike the minds of most people. Anyone can gift another a diamond; it isn't just a thing that couples need to do.
Credits:
Campaign name: Zyra Collection
Client: Tanishq
Agency: Lowe Lintas, Bangalore
National creative director: Arun Iyer
Executive creative director: Rajesh Ramsam
Unit creative director: Ujjwal Kalra (copy), Rexina (art)
Copy team: Adarsh, Indrashish
Account management: Sudhir Rajasekharan (senior VP), Parshuram (BsD), Aditi (BSM)
Strategy and planning: Phalgun (VP), Abigail (BPD)
Production house: Early Man Films
Director (of the film): Vinil Mathew
Exposure (mediums used): TV, print, outdoor, internet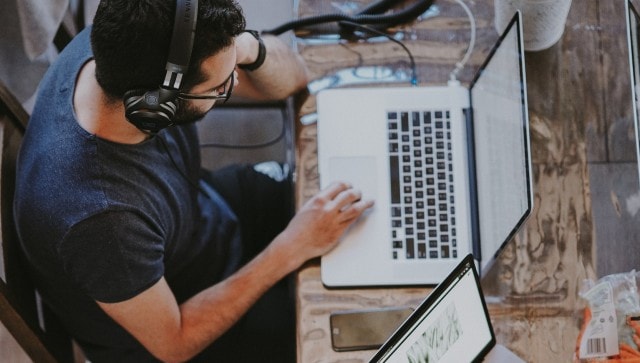 India
Based on average employee costs of $25,000 per annum for India-based resources and $50,000 for US resources, the move will release around $100 billion in salaries and associated expenses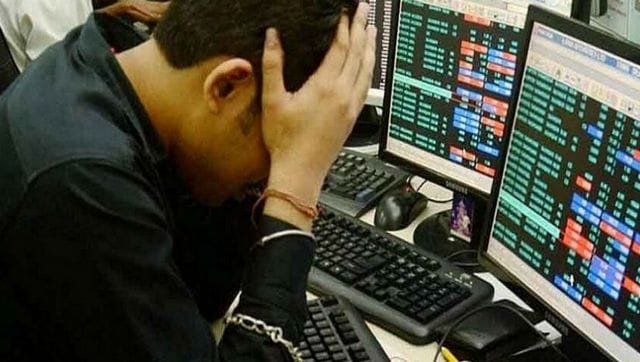 Business
Sensex Nifty today: The 30-share BSE index was trading 302.80 points or 0.58 percent lower at 52,199.18 in initial deals and the broader NSE Nifty declined 93.70 points or 0.59 percent to 15,673.85.
News & Analysis
50-megapixel Samsung ISOCELL JN1 image sensor is said to have improved light sensitivity.