Enticing young voters: Creating a little bit of help for the EC
There are around 100 million young Indians who are eligible to vote in the currently underway Lok Sabha elections.
That's a whopping 12 percent of the total 825 million Indians eligible to vote.
That's a key word - eligible. How many of those eligible will, indeed vote?
A key challenge for the Election Commission is to increase voter turnout in a free and fair election.
There are many reasons why the eligible do not vote. There's apathy. There's cynicism. There are those who think a single vote does not matter. There are more reasons, but listing all will take up too much space.
The challenge is to provoke eligible voters to go out on election day and vote.
These films are a small step in that direction:
'Consulate'
'House'
You've seen both TVCs, but you haven't heard the extraordinary story behind them. It all begins with Lessons in Marketing Excellence (LIME), a show that Unilever sponsors on CNBC TV18. Actually, I keep repeating that they are much more than sponsors; the Unilever and the CNBC TV18 teams involved in LIME work together to make the program, now in the fifth year, more relevant and exciting to participants and viewers each year.
Traditionally, the final case is one that goes beyond commerce - the case should benefit the nation. Late in 2013, when we debated topics for the final case study, a colleague suggested that we approach the Election Commission and request them to give us a case.
* Then (I'll keep it in bullet points for the sake of brevity), Shilpi Singh and I went to Delhi to meet Dr Alok Shukla, one of the Deputy Chief Election Commissioners of India
* Dr Shukla gave us a patient hearing and decided to get us to meet the CEC, Mr. Sampath.
* Dr. Shukla called up Mr. Sampath on his mobile phone - and got us an appointment for later that morning.
* We met Mr Sampath and Mr. Akshay Raut, another Deputy CEC for 15 minutes. They agreed to give us the case.
* They agreed to come to Mumbai to be present as judges for the final.
* Mr. Sampath agreed to make an address to the audience.
* I met Piyush and Balki in early December to shoot the Storyboard year end special and mentioned the development
* Piyush Pandey, Executive Chairman and National Creative Director, Ogilvy & Mather India and R.
Balki, chairman and chief creative officer, Lowe Lintas) offer to create a campaign based on the strategy of the winning team - together. And without compensation
* The finals are held - and Mr. Sampath, Dr. Shukla and Mr. Raut attend, as do Sanjiv Mehta, CEO and MD, HUL and Hemant Bakshi, executive director, home and personal care, HUL (and others from Unilever) attend
* Piyush attends (Balki is out of town) and meets the EC team. He is floored by their clarity of thought and purpose
* Bakshi offers to fund the cost of the films that Piyush and Balki come out with
* The winning team from IIM Bangalore, Piyush, Balki, a Unilever mentor and I speak on a conference call
* The final brief is defined
* Piyush and Balki begin working on creative ideas.
* Bakshi speaks to Balki and Piyush regularly and pushes the ideas
* Ideas are frozen
* Prasoon Pandey of Corcoise Films offers to make the films at cost
* Two scripts are sent to the Election Commissioner for approval
* EC approves one with suggested changes
* Changes are incorporated
* Films are made
* Uday Shankar, CEO of STAR TV offers to air the films as a CSR activity
* Punit Goenka, MD of Zee Network offers to air the films as a CSR activity
* Obviously, Network18 pulls out all the stops
It's been an extraordinary journey. Gratitude to all who were a part of it.
Watch Storyboard in conversation with Bakshi, below:
Find latest and upcoming tech gadgets online on Tech2 Gadgets. Get technology news, gadgets reviews & ratings. Popular gadgets including laptop, tablet and mobile specifications, features, prices, comparison.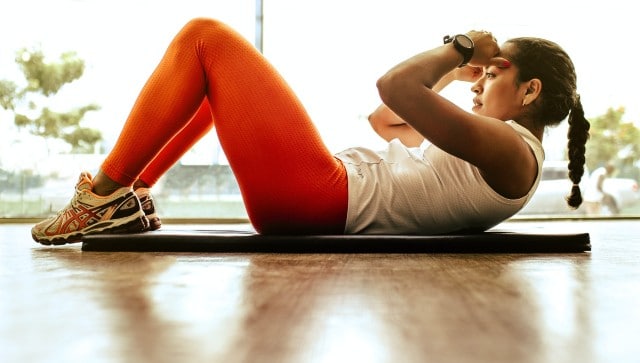 Health
A recent study suggested that following even one of the 'simple seven' recommendations can reduce the risk of developing hypertension by six percent
Politics
The term of the 243-member Bihar legislative Assembly comes to an end on 29 November. Of the total strength, 38 seats are reserved for SCs and two for STs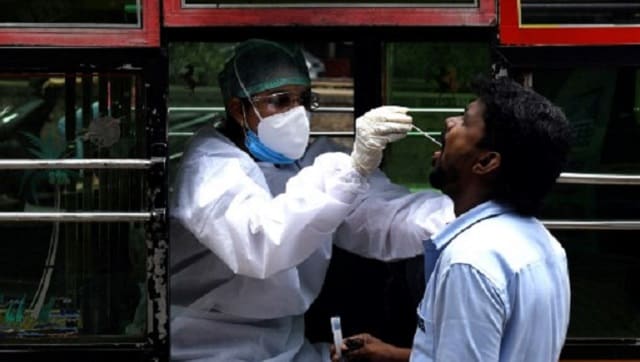 India
The number of new COVID-19 infections in a span of 24 hours remained below the 90,00-mark for the fifth consecutive day on Friday, the ministry said