Dear Google, I don't ALWAYS want to buy underwear
What Ads by Google does is alerting the competitors about a potential quarry, as it were, belatedly when the purchase for all one knows has already been consummated.
A neo-convert to online shopping, I bought a few pairs of underwear a fortnight ago after making a feverish search for attractive bargains. But Google's ad seems to have typecast me as a perennial buyer of undergarments so much so that muscular men flaunting both their shapely bodies as well as their undergarments wink at me each time I go to sites that are receptive to ads by Google. I had to blush sheepishly when my wife teased me why I am inundated with inner garments ads by various brands and online selling sites while in her limited interface with the virtual world on her own personal laptop, it has never happened.
For the novitiates, ads by Google are also known as behavioral advertising. In espionage novels, one has heard of offices and rooms being bugged so that whatever is spoken there is unobtrusively heard by the one spying from a safe distance. Google does something similar though admittedly without sinister intents. It has software known as cookies that records your buying patterns. Of course these cookies can be disabled but not many do. Google passes on this vital information to online advertisers for a consideration.
What happens next? Well, there are sites that allow ads not placed on its sites to pop up. Which means they are amenable to allowing gorilla advertising of sorts on their sites. Small wonder, macho men clad in sheer briefs continue to stare at me when I go to such accommodating sites even though I completed purchase of briefs online a fortnight ago.
Lest readers are mistaken that I am obsessed with trivia, I must hasten to narrate my more significant online buying experience. A few months ago, I hunted for cheap tickets from New Delhi to Raleigh-Durham, US and back and bought them. I am still inundated with offers of cheap tickets by competing travel websites who seem to be blissfully unaware that I have already consummated the purchase.
Now let us see the economics and efficacy aspects of ads by Google or behavioral advertising, to use the generic description for such advertising. Google, by garnering information about behavioral patterns of net users in terms of their buying habits gets a tidy amount from the advertisers for its services that include popping up services as well in such a way that the ad catches the eyeballs of the visitors to sites that permit ads by Google. But one wonders whether others involved in the exercise benefit to the same extent. It is idle to believe that I would always buy underwear or always be buying ticket to Raleigh-Durham, US Google could have done me a signal service had it taken an instant cue and offered me a comparative chart of brand/airlines and price offered by each of them. Incidentally, there are sites that give you such useful comparative information be it about insurance products or about flight fares which one can visit before buying.
What Ads by Google does is alerting the competitors about a potential quarry, as it were, belatedly when the purchase for all one knows has already been consummated. There may of course be people who take their time in purchasing and to them Ads by Google may be useful but they must be in the minority. What perhaps holds appeal to advertisers lapping up Ads by Google is the intuitive fact that it must be a lot more economical than traditional ads.
That all sites do not allow such gorilla ads to pop up on their pages incidentally tells its own story----they are happily placed financially and do not need the ad support from such advertisements. In the event, the advertisers using Google's services may at best get purchase from lesser sites that intuitively must be getting lesser eyeballs.
Except groceries, all other purchases are infrequent. Frequent travelers savor the frequent traveler rewards offered by airlines and may therefore not be unduly enamored of Ads by Google. The point is behavioral advertising misses the woods for trees. It naively believes that a buyer of underwear would keep on buying underwear. Of course some of the sites imaginatively flash other products on their shelves as well but typecasting the buying pattern seems to be the bedrock of behavioral ads.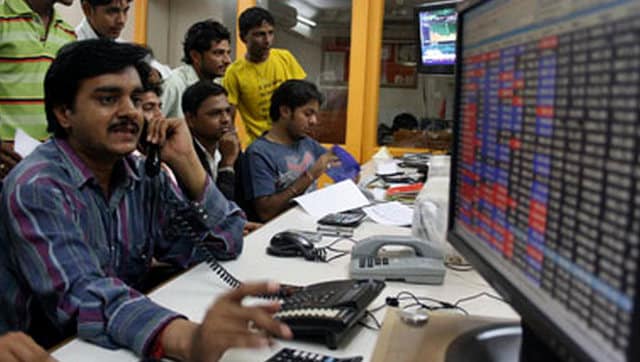 Business
Amidst mixed global cues, the domestic market indices opened flat on Monday. At the closing bell, Sensex was at 52,551.53 after gaining 76.77 points. Nifty closed at 15,811.85. It gained 12.50 points.
Business
Among the sectoral indices, Nifty Bank, Financial Services, Metal, PSU Bank, and Private Bank were trading in the red while the Nifty IT was trading high
India
The top gainers on the BSE were PowerGrid, NTPC, Titan, HCL Tech, and Asian Paint. The top laggards were Larsen and Toubro, Reliance, Bajaj Finserv, IndusInd Bank, and Bajaj Finance