BoB-Vijaya-Dena Bank merger plan shows govt willingness to pursue sector reform: Fitch
The merger is likely to have a negative short-term financial impact on Bank of Baroda, due to the weak financial profile of Dena Bank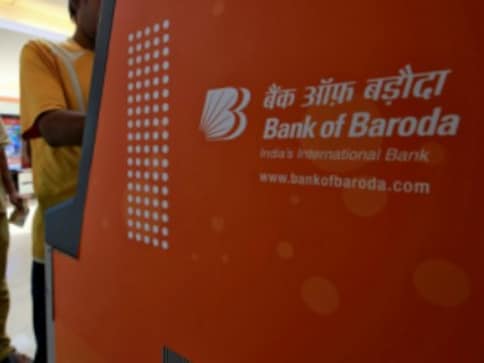 New Delhi: The proposed merger of Bank of Baroda (BoB) with two mid-sized PSU lenders shows the willingness of the government to go ahead with difficult reforms in the banking sector, Fitch Ratings said Friday.
The government had last week announced its plan to merge BoB with Vijaya Bank and Dena Bank to create the third largest bank in the country. The boards of each bank will meet to give a go-ahead to the proposed merger.
Consolidation is likely to be part of the government's strategy to deal with small, weak banks, and should ultimately put the banking system in a better position to support a fast-growing economy, Fitch noted.
The Indian government's announcement of a proposed merger of Bank of Baroda and two mid-sized state-owned banks underlines its apparent willingness to follow through on difficult reforms in the state-owned banking sector, Fitch Ratings said.
It said BoB is likely to be the resulting entity post-merger and will become the third-largest Indian bank, overtaking both Punjab National Bank and ICICI Bank, in terms of assets, but would remain behind State Bank of India and HDFC Bank.
The proposed merger will be an important test case for future consolidation. This merger, therefore, involves more potential complications than the recent amalgamation of State Bank of India with its five associate banks, Fitch said.
It said confrontational trade unions pose the most significant immediate challenge for the proposed merger, while integrating cultures will be important over the long term.
The merger is likely to have a negative short-term financial impact on Bank of Baroda, due to the weak financial profile of Dena Bank, it said.
The rating agency has already placed BoB's viability rating of 'bb' on rating watch negative and will review the rating once details of the merger are available.
It said the merger could also be a sign of the government's growing impatience with the weak state banks.
Out of 21 state-owned banks, 11 lenders, including Dena, are currently under RBI's prompt corrective action framework, having fallen below benchmarks for capital, non-performing loans or profitability.
Most of these could be candidates for future mergers. Further consolidation could provide state banks with stronger pricing power and more clout with borrowers, supporting the long-term health of the sector, it added
Fitch said BoB will remain highly likely to receive extraordinary government support, if needed, as its systemic importance will increase after the merger.
Bank of Baroda also remains one of the few state-owned banks with capacity to raise equity from capital markets, while the government has also committed to provide BoB with additional capital to support the merger, Fitch added.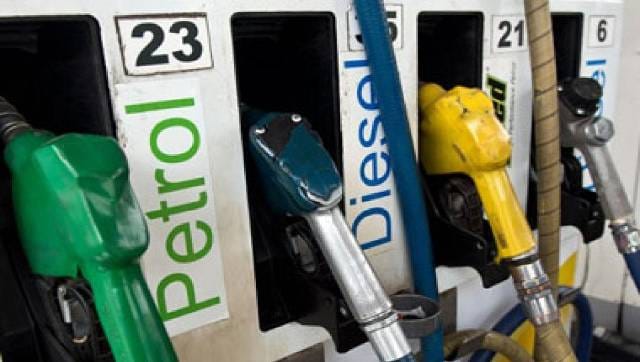 India
Petrol and diesel price today: In Delhi, petrol prices remained at Rs 101.84 a litre while the rate of diesel was at Rs 89.87. Check latest rates in your city. Latest Petrol and diesel prices at Firstpost.com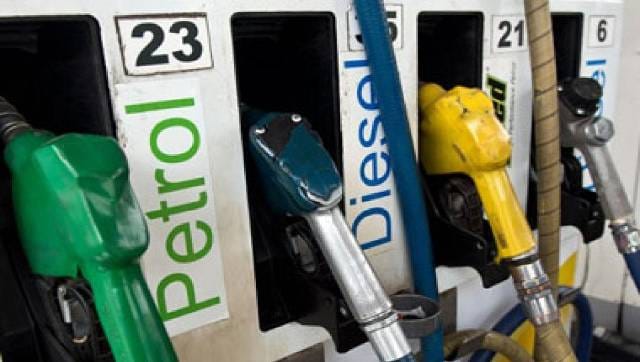 India
Petrol and diesel price today: In Mumbai, petrol can be bought at Rs 107.83 per litre and diesel costs Rs 97.45 for one litre. Check latest rates in your city. Latest Petrol and diesel prices at Firstpost.com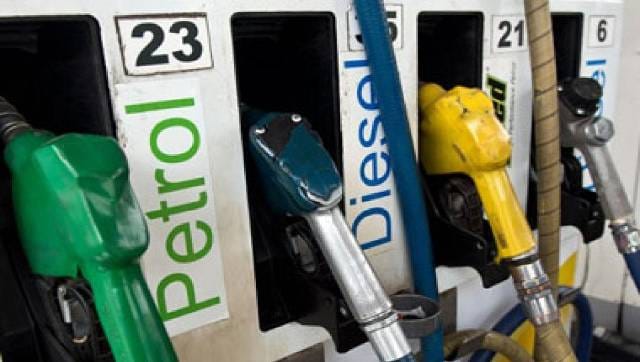 India
Petrol and diesel prices: Petrol price in Delhi stands at Rs 101.84 per litre while diesel is available for Rs 89.87. In Mumbai, petrol is retailing at Rs 107.83, while diesel costs Rs 97.45. Read below to find out fuel prices in your city.