BoB net profit up 21 percent, Union Bank's down 66 percent
While the Bank of Baroda reported a 21 percent jump in net profit to Rs 1,290 crore in the December 2011 quarter, its asset quality remained a concern. Union Bank net profit down 66 percent to Rs 197 crore.
Mumbai: Two big banks, Bank of Baroda and Union bank came out with their December quarter numbers this morning.
While the Bank of Baroda reported a 21 percent jump in net profit to Rs 1,290 crore in the December 2011 quarter, compared to the last year. Its net interest income went up 15.9 percent to Rs 2,656 crore against Rs 2,292 crore in the corresponding quarter last financial year.But, the main surprise was from its other income, which grew 70 percent to Rs 1,149 crore, compared to Rs 676 crore year on year.
However, asset quality remained a concern for the bank. Its gross non performing assets (NPA) were up to 1.48 percent from 1.41 percent last quarter and 1.32 percent last year. The net NPAs also show a similar trend of going up with 0.51 percent compared to 0.47 percent in last quarter and 0.36 percent in same quarter last year.
Provisioning saw the steepest jump of Rs 836 crore in the third quarter of FY12, a massive jump of 175% over Rs 304 crore in a year ago quarter. The provisioning has includes around Rs 90 crore set aside for pension funds, but even after deducting that, provisioning numbers are quite steep and are telling of increased stressed assets for the bank. Bank of Baroda, however, maintained its net interest margin, an indicator of profitability, will be at 3 percent for the current financial year.
MD Mallya, chairman and managing director, Bank of Baroda said the government will infuse Rs 675 crore into the bank by March. At 1.25 pm the stock was up 2 percent.
Meanwhile, Union Bank, which had seen major asset quality pressure last quarter has maintained its promise of showing some improvement on those fronts this quarter. However, its net profit numbers at Rs 197 crore -down 66 percent - as against expectations of Rs 537 crore,came as a rude shock to investors. The stock shrunk more than 6 percent immediately. As more numbers started pouring in, the stock recovered and is now down 2.35 percent.
The bank's net interest income increased 10 percent to Rs 1,781 crore from Rs 1615.8 crore compared to same quarter last year. The bank suffered due to heavy corporate banking losses of Rs 81 crore compared to a profit of Rs 366 crore last year same quarter. Its treasury operations' profit also shrunk nearly 43 percent to Rs 190 crore from Rs 332 crore during the same period.
But provisioning for the part of loan book that could default jumped 143.25 percent to Rs 973 crore in the quarter ended December as against Rs 400 crore in a year ago quarter. Provisioning rose mainly due to one account of a media company worth Rs 442 crore.
Its bad loan numbers, however, showed improvement on a percentage term as net non-performing assets stood at 1.88 percent which is better than 2.04 percent in the previous quarter. Even gross NPAs saw a decline from 3.31 percent to 3.21 percent.
Despite the high provisioning of these public sector banks, bankers had claimed yesterda, iin the post credit policy press conference, that stressed assets are over emphasized and are not as big a threat as it is made out to be, increased provisioning and firm net NPAs continue to be a worry for most banks.
Find latest and upcoming tech gadgets online on Tech2 Gadgets. Get technology news, gadgets reviews & ratings. Popular gadgets including laptop, tablet and mobile specifications, features, prices, comparison.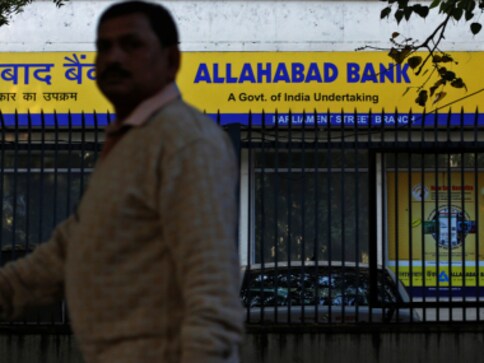 Business
Allahabad Bank had not featured in the list of banks that were approved a total fresh capital infusion of Rs 55,250 crore, as announced on August 30 by the government.
Business
ICICI Bank, on Friday reported a lower than expected net profit of Rs 2,889 crore in the three months ended 31 December, weighed down by a notable rise in its bad loan levels and subsequent provisions.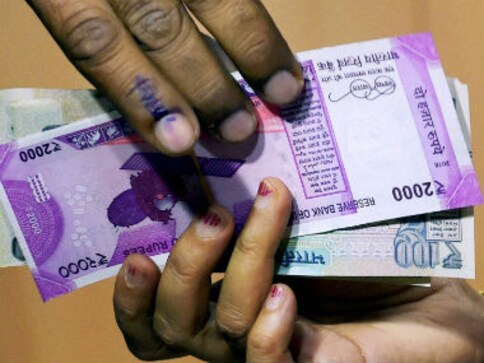 Business
On 9 December, the country's largest lender SBI announced the reduction in its marginal cost of MCLR by 10 basis points across all one-year products.