Blackstone Group in talks to acquire stake in Jet Airways' frequent-flier loyalty program
Jet Airways and its partner Etihad Airways will remain investors in Jet Privilege even after a potential Blackstone transaction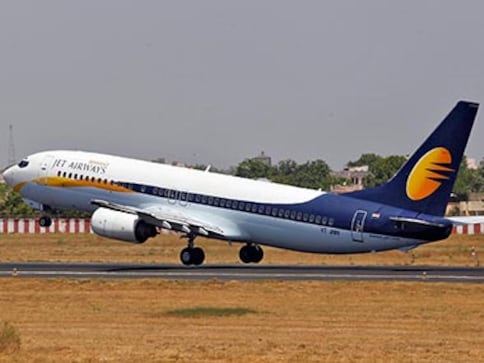 US private equity firm Blackstone Group LP is in talks to acquire a stake in the frequent-flier loyalty program of Jet Airways (India) Ltd, Bloomberg reported on Wednesday, citing people familiar with the matter.
A potential deal could value the loyalty program, Jet Privilege Private Ltd, between Rs 30 billion and 40 billion ($429.1 million-$572.1 million) and would be dependant on Jet Airways securing adequate funding for its airline operations, Bloomberg said.
The Indian carrier and its partner Etihad Airways will remain investors in Jet Privilege even after a potential Blackstone transaction, Bloomberg said.
Etihad owns 50.1 percent of the loyalty program, while Jet Airways owns the rest.
The Naresh Goyal-promoted Jet Airways, in which Gulf carrier Etihad holds 24 percent stake, is grappling with financial woes and its share price has also taken a beating in recent weeks.
On 9 August, the board of directors of Jet Airways deferred the matter of consideration of the unaudited financial results for the June quarter.
"As a minority shareholder (in Jet Airways), Etihad continues to work constructively with the Jet Airways board,, promoter and management team," an Etihad spokesman said in an emailed statement.
Earlier this week, Jet said it was considering various options on priority to meet its funding requirements but called media reports on stake sale or plans to monetize its investment in its frequent flier program as "purely speculative".
The airline has also deferred its quarterly earnings report.
Blackstone was not immediately reachable for comment, while Jet Airways was unavailable for comment on account of a public holiday (Independence Day).
Jet Airways, along with Etihad, has embarked upon a reorganization of its JetPrivilege program to establish the unit as an independent loyalty and rewards company with a mandate to own and manage the operations of the loyalty program independently, according to Jet Airways website.
Find latest and upcoming tech gadgets online on Tech2 Gadgets. Get technology news, gadgets reviews & ratings. Popular gadgets including laptop, tablet and mobile specifications, features, prices, comparison.
Corporate
Goyal was forced to learn some tough lessons in the recent past. Now, the entrepreneur is returning to the kind of service that made his airline a favourite in India. His future, and that of Jet Airways, depends entirely on how well this tactic works.<br />
Business
Jet shares rose about 14.3 percent today amid speculation that it may become the first Indian carrier to secure foreign investment.
India
Under such customer loyalty programmes, airlines generally offer certain benefits to their frequent flyers.