"Teamwork Alone Can Change The Business v/s IT Perception"
Manish Choksi, Asian paints throws some insight into the best practices a CIO can follow when it comes to working with business objectives.
With the rise of IT not just in large enterprises, but even SMEs, the criticality of its role in enabling the business process is being increasingly highlighted. There is a lot of debate on where exactly IT steps in, and whether it is being given enough credit in the success of business projects. While some CIOs have the opportunity to take advantage of the lack of a legacy system, a lot of them have to make their mark in an existing set up. While there are no set norms when it comes to how one can approach the task of aligning IT with business, drawing from successful experiences makes life easier.
Biztech 2. 0 spoke to Manish Choksi, chief strategist and CIO of India's largest paint company -Asian paints in belief of gaining some insight into the best practices a CIO can follow when it comes to working with business objectives.
Do you think that CIO as an entity is taken seriously among Indian enterprises or do businesses still see them as a drain on the resources?

Most of the time, Indian CIOs are taken pretty seriously in large organisations i.e. companies with more than 100-150 crores revenue. Increasing compliance requirements, the requirements to have financials done very quickly as well as the need to give customers and vendors accurate information drive the requirement to be taken seriously. Whether IT is used in the organisation strategically or not, is a very different question.
Do you think that CIOs need to do a better job of establishing themselves as strategically important to the business?
In companies that have had some legacy of IT systems or implementations, one has to work with the legacy that has been created. There is a possibility of it being either great, or not very good. If you're fortunate enough to be in a company, which has always seen IT very strategically and has made the right investments over a long period of time, the CIO's job becomes easier. They get the foot in the door. Every time they have new ideas or suggestions for improvement or in aiding business processes, they have an immediate ability to get people on board.
However their job becomes difficult from the viewpoint that they have to live up to those standards. The ability to get the best technologies while doing that job becomes very critical. From that viewpoint, organisations have to look at IT very strategically. The CIO's job is both easy when it comes to getting the ears and very difficult because you need to live up to very high standards and expectations of internal and external customers.
If you look at the general Indian marketplace for IT products and where India sits in the economic paradigm; IT is pretty critical for a set of companies that are growing very fast. Trying to have greater than a 20-30% year on year growth is not possible in today's world without wiring up your enterprise and getting information out there. Most companies of any repute and size are relying on IT to be able to deliver some of those gains or requirements.
Estimates suggest that IT projects have an unusually low success rate when compared to non-IT projects within an enterprise. How can a CIO improve the odds?

Actually, there shouldn't be an IT project in the company. Any project that IT is doing must be a part of the business project. If there is a business improvement that you want to do on the sales side, or to aid your sales force to be able to get better information, then that needs to be the bigger objective of the organisation. Its no longer the IT project, IT is enabling the bigger move within the company. If that is how you position it, the same improvement cycle that you would have wanted to do, would have a much greater buy in from business. That is critical for you to be able to manage a better working and understanding between business and IT. The business needs to bring to the table new business prospects and new ways of working. IT needs to ensure that technology works to enable those processes in the best possible manner.
The importance of aligning IT with business and the criticality of a good relationship between the two is often a topic of discussion. Is the CIO alone responsible for bringing this about?

In IT driven organisations that require large scalability, the CIO needs to become a part of the executive team. He or she must be heard at the highest level within the company and IT plans need to mesh with the business plan. That's step one. So at the strategy level, the CIOs and the IT personnel need to have a say in the matter.
At step two, what you need to put into place is some kind of governance mechanism where business and IT both sit on the project approval stage and are able to jointly sign off on the project. The business takes responsibility for designing the business processes and securing the benefits based on that and IT ensures that the solution or configuration that they have in mind or the technologies that they want to put in place are chosen and configured correctly to be able to deliver the gains that the business was expecting. So at the execution stage and the project management stage the CIO needs to have a say.
The third and most important thing is to ensure that IT should not be looked upon as a cost but more as an enabler of getting information from one place to another. This would change the perspective of it being a drain on resources. It will then be a resource that the company has to best utilise.
I think it's all about people and ensuring that you build relationships within the company, not only at the CIO's level but even down the line in the IT as well as the business organisation. A lot of business v/s IT perspective will only change when people work together.
What are the key steps that a CIO needs to take to accomplish this?

Firstly, you do not go into meetings expecting to give surprises to people. A lot of groundwork has to be done about what the business would want.
The next step is to lay expectations down in terms of contribution of time. If the business does not contribute time, then you know that the project is not going to take off in any manner. So time line expectations and people's contributions of time need to be very clear at the project planning stages. Only then, at the execution stage, the parts of business and IT working on the project help pull in the resources that were promised at the beginning of the project.
The most important thing is that it has to be planned like a business project. Gone are the days of ERP implementations happening over a year. All IT projects need to be reduced to somewhere between 3 and 4 month life cycles. Anything longer than that has to be then broken up into shorter phases. A long implementation drains people's energy levels substantially and frustration rises. Therefore no surprises, good planning, resources being committed in time, sticking to the timelines and maintaining energy levels are some key steps for IT to function strategically.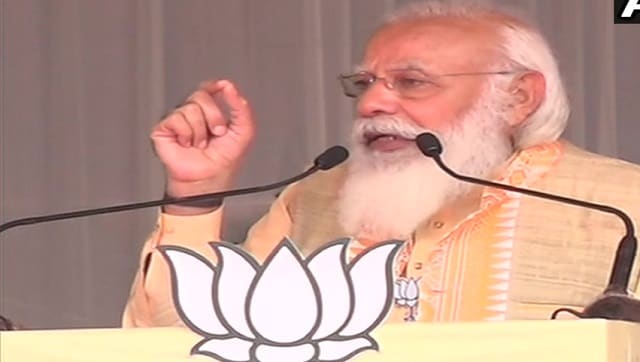 Politics
At a rally in Kokrajhar, the BJP leader alleged that the previous Congress-led governments in the state and at the Centre did nothing to check violence in the Bodoland areas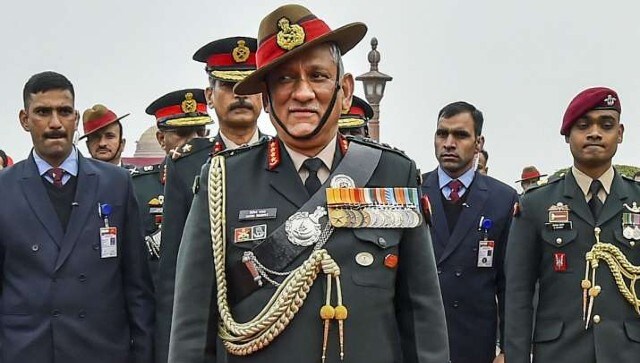 India
The Chief of Defence Staff said that a "capability differential" has come between the two countries over the years and that China has a "lead" over India on technology
India
Taking to Twitter, the former Union finance minister urged the government to allow walk-in vaccination and asked them to get rid of the need for pre-registration for taking the vaccine in India