Tata Communications Completes 10 Years Of Privatisation
Tata Communications serves over 1,600 global service providers and 50,000 corporate customers across the globe.
Tata Communications celebrates its 10th anniversary of a unique public-private partnership that led to the creation of a truly global player in the communications services space. During this decade, the company transformed from an India-centric, international voice monopoly to a globally recognised, trans-national service provider. This shift is the result of visionary leadership of the Tata group, coupled with the trust of our various stakeholders, including the Government of India that continues to own 26 percent equity stake in Tata Communications.
Serving over 1,600 global service providers and 50,000 corporate customers across the globe (including more than 260 of the top 2,000 MNCs), Tata Communications had revenues of about Rs.12,000 crore ($2.6 Billion) in 2010-11. Significant growth has resulted in Tata Communications employing 7,800 people, almost double the number from 10 years ago. This diversity is further reflected in its global leadership team with executives in 14 cities across nine countries.
Tata Communications has invested more than Rs. 17,000 crore (over $3.6Bn) since 2002, in acquiring and building network & datacentre infrastructure, technology & service capabilities and entering new markets. The Tata Global Network includes submarine cable capacity that connects six continents, a Tier-1 internet backbone and over 300 points of presence worldwide.
The company has been recognised by top global industry analysts, media and industry forums for its leadership and innovation. Its Global IP Voice network and its TGN-Intra Asia and TGN-Eurasia submarine cables won the Global Telecoms Business Innovation Awards for network transformation. Tata Communications also won Best Wholesale Service in APAC 2011 and Best Ethernet Service Provider in APAC 2011 (for the 2nd year in a row) at the MEF Carrier Ethernet Service Provider Awards; and had been recongnised as the Managed Telepresence Service Provider of the Year by the European CEO magazine in 2010. Tata Communications was also recently positioned as a Visionary on the Gartner Magic Quadrant for Global Network Service Providers, 2011.
"The Tata Communications transformation story is a matter of pride not just for all of us in the company, but also for all our stakeholders; indeed, it is a matter of pride for India that a global challenger in the hyper-competitive communications space has been created in less than a decade. The Tata Communications story is a great example of how a public-private partnership can create real business value, not just in the Indian market, but globally. There have been the natural ups and downs, coupled with so much more to achieve. The journey has been truly worthwhile as a result of the support from one of the best teams in the business," said Vinod Kumar, MD & CEO, Tata Communications.
We are but in the early stages of our global journey. When we look ahead, we see immense potential; we also feel confident that we have created the foundation that allows us to face the future with an intention to win. "
Biztech
Tata Communications wins contract for deploying and managing nearly 14,000 ATMs for public sector banks across three regions of India.
Biztech
The platform comprises of IZO Internet WAN, IZO Private and IZO Public - each of which tackle a significant issue faced by enterprises managing cloud solutions.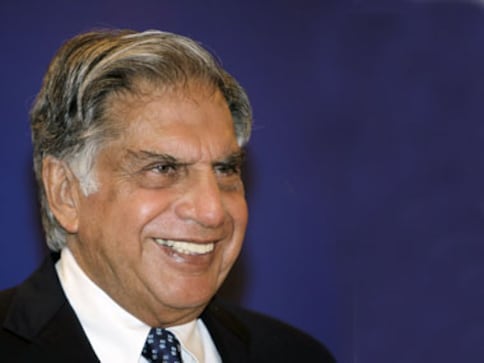 Fwire
Tata Communications is looking hard into Neotel operations to turnaround the numbers