Six reasons why chatbots have to feature in your marketing plan
Chatbots are simple, elegantly constructed programs that are easy to build and can help you automate repetitive tasks, reach new customers, save time and money, and improve customer experience.
By Surajit Agarwal
If your introduction to the world of chatbots came via the Hitler-loving, racist, hash smoking AI built by Microsoft on Twitter, well that's just Microsoft not learning from Clippy.
Maybe Ashley Madison's use of Fembots to lure male clients put you off the technology. But that's Ashley Madison showing their penchant for being in the news for all the wrong reasons.
Or maybe terms like artificial intelligence, deep machine learning, neural networks, natural language processing used to describe how chatbots work has convinced you that this is esoteric technology best left to hard core IT nuts.
Actually all of the above is true, but what is also true is that chatbots are simple, elegantly constructed programs that are easy to build and can help you automate repetitive tasks, reach new customers, save time and money, and improve customer experience. Here are the others.
900 million: That's how many users are on Facebook Messenger. Facebook kicked off this whole chatbot frenzy in April by allowing third-party bots on its messenger platform. So at the very least that's the potential audience you can reach. Add other networks (WhatsApp has not joined the chatbot bandwagon yet) and the total audience on messaging platforms is well in excess of 1.3 billion. Consider also that messaging platforms are more popular than social networks and you have your number one reason for going batty over bots.
200 Million: That's the number of smartphones in India today, according to Cyber Media Research. The smartphone user base is growing at around 42 percent annually. Most of these users belong to the mobile first digital consumer segment. Their favorite app is a messenger. So that's the kind of market you can reach immediately with your chatbot in India alone.
App Saturation: You are one of 2.2 million apps in the Google App Store. Or one of over 3 million across all app stores. Chances are you spend a bomb in marketing your app. You figure out that Indians loathe to download too many apps as the premium smartphone market is a measly 19 per cent of the total smartphones sold in the country. Which means once Indians are done downloading WhatsApp, Facebook, Facebook Messenger, SHAREit, Turbo Cleaner, IMO, True Caller, MX Player, Xender, Amazon, Uber, Ola, DU Battery Saver, Flipkart, Voot, Instagram, PayTM, Hotstar, 360 Security, Applock, Candy Crush, VLC, Subway Surfers, Opera, MyTalkin Tom, BookMyShow, OLX, hike messenger etc., there's very little hardware left to accommodate you.
Even if a few thousand downloads do happen you figure out, you are one of the 62 percent of all apps built that get opened less than 11 times in their lifespan. That's not worth the cost of building the app, leave alone what you spend marketing it. Meanwhile, the country's mobile population is buzzing away on messenger platforms, where you can reach them via a chatbot!
Cost: The average cost of building a basic mobile app is a little over $6,000. Complex apps could cost as much as $150,000. While there are no such averages available for chatbots, Beerud Sheth, CEO Guphsup.io, says "it is much cheaper and easier to build a chatbot using any of the chatbot building platforms already available. Most companies require structured chatbots that perform a limited number of tasks, these are easy to build and much more economical that building an app."
First Mover Advantage: Getting into chatbot mode will mean competing with just a little over 11,000 bots on the Facebook Messenger platform. Even fewer on other platforms. There are only a handful of Indian companies in that list. Some of the more prominent ones include Meru Cabs, YES Bank, HDFC Bank and Rail Yatri. But move fast. Beerud says there are over 350 developers working on the Gupshup platform developing chatbots. He expects this number to jump dramatically as "more companies realize the benefits of this technology."
The Ecosystem: Beerud says the chatbot revolution is one which India is ready to embrace. "When the desktop, internet and the mobile revolution happened there just wasn't enough of an ecosystem of users or developers in India. We basically watched what happened in the US and rest of the developed world and adapted to the new technologies over time. But now, we have both a strong consumer base as well as a developer base. That means we can use chatbots to really fulfill the promise of the mobile, which is empower and enable the smallest businesses reach their full potential. I believe bots are finally going to help the mobile reach its full potential, where everything from getting the news, the weather, to hailing a cab, to booking a movie ticket to online shopping and payment is enabled from within the messenger. That for me is achieving the full potential of the mobile platform."
So what's stopping a huge big chatbot wave from swamping us?
Awareness: Unfortunately, the digital marketing professionals I spoke to still view it as some sort of esoteric technology of the future. The hype around words like Natural Language Processing, Artificial Intelligence, neural networks and deep machine learning associated with chatbots means most marketing professionals look at chatbots as being in the domain of the hard core techie. But that is not necessarily the case. Ripul Kumar, Director User Experience at [24]7 says "it is easy to build a chatbot for single or predictable tasks. For example if you can use a chatbot in a restaurant environment, where you are only ordering food. The chatbot is trying to understand your order, which could be either from the menu or you could directly ask it a question. In the case of the menu, no problem the order is placed immediately. If it is not in the menu the chatbot will serve up the best approximate option for the user to select from. Most chatbot use case scenarios are like this. In a more complex scenario with hundreds of options performed many different ways, the chatbot might not be a good enough tool. But most small businesses do not need such complex transactions."
Integration with enterprise systems: Ripul says "most chatbots are created by third-party developers. So giving access to chatbots to manipulate enterprise systems creates a whole set of security issues. Not many companies might be willing to open up their systems to an untested, unknown technology."
The author blogs about digital marketing.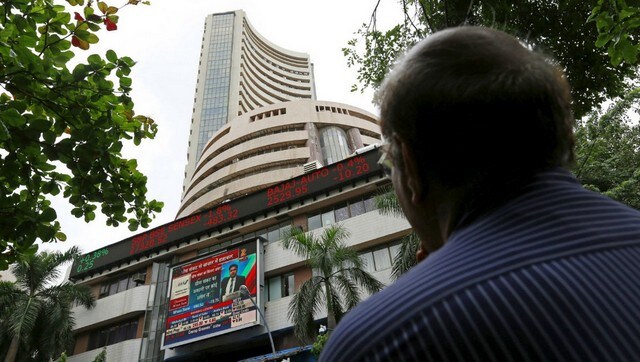 Business
Apart from Nifty Realty which was trading 1 percent lower, all the other sectoral indices of the NSE were trading in green with Nifty Pharma gaining 4.12 percent
Business
Market benchmark Sensex staged a smart recovery from the day's low to end with marginal losses on Monday amid a negative trend in global equities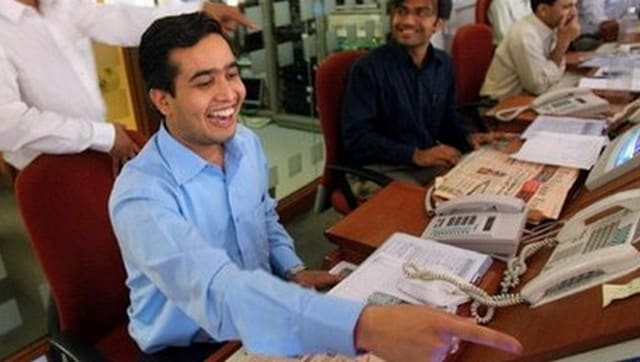 India
The top gainers of the day were Bajaj Finance, Indusind Bank, Bajaj Finserv, ICICI Bank, and Kotak Bank