NASSCOM Welcomes Thrust On SMEs In Union Budget 2013-14
The focus on SMEs and start-ups will definitely help to boost entrepreneurship in the country, says NASSCOM.
NASSCOM welcomed the Union Budget 2013 terming it as `responsible and reasonable' given the need to balance the imperatives of growth and inclusion, under the constraints imposed by the current state of the Indian economy and still tepid global recovery.
NASSCOM had represented to the government the imperative of facilitating ease of doing business in India. It is encouraging that the Finance Minister has stated that `doing business in India must be seen as easy, friendly and mutually beneficial'. He has also re-emphasised the need for clarity in tax laws, stable tax regime, non-adversarial tax administration and dispute resolution. His proposal to set up the tax administration reform commission is in the right direction and we hope this will address being faced by the industry wherein interpretation issues are inconsistent with the legislative intent of the policies.
The focus on SMEs and start-ups will definitely help to boost entrepreneurship in the country. Angel investing is critical for the country and the recommendations on structuring this through SEBI and providing pass through benefits is a step in the right direction. However, it would be important to amend Section 56 to make this applicable to investments above Rs. 5 crore. NASSCOM will work with the Indian Angel Network and SEBI to take this forward.
CSR contribution being made applicable to technology incubators in academic institutions will enable innovation. Incubation is at a tipping point in the country and a suitable policy environment can enable this to provide the right ecosystem for entrepreneurship in India. It is recommended that this incentive be extended to all incubators registered with DST / MSME.
Access to funds through easing restrictive conditions of listing on the SME Exchange can potentially enable access to funds for innovative and young start-ups in India. Encouraging innovations for the common man through the National Innovation Council would also support young companies to build technologies relevant for India.
Many of the issues raised by NASSCOM regarding tax incentives for STP/SEZ/EOU units like eligibility for onsite services, R&D services etc had been addressed through the CBDT notification on the Rangachary Committee recommendations. The Finance Minister has stated that another circular covering Development Centres will be issued shortly while rules on safe harbour provisions will be considered after recommendations that are currently being finalised received by 31 March. NASSCOM is hopeful of a final resolution within the suggested timeframe.
NASSCOM had recommended that encouraging repatriation of profits from foreign subsidiaries would be a stable source of foreign exchange inflow. Our specific recommendation on removal of multiple taxation on dividends distributed from foreign subsidiaries has been accepted along with the extension of concessional rate of tax.
The thrust on technology adoption through widening the core banking solutions and e-payment systems, leveraging post offices for offering real time banking services is likely to offer long term benefit towards financial inclusion. The income tax department is also rapidly moving towards technology based processing and we hope to see benefits of simplified processes and transparency in tax administration.
Some of the areas of disappointment include:
No specific thrust on boosting high value exports
Substantial increase in tax on royalty, however, DTAA offer a cushion
Exclusion of IT sector from the ambit of the investment allowance which has been extended to the investments related to plant and machinery
No mention on service tax related issues both pending and new rules
No clarity on retrospective levies
Levy of a 20 percent withholding tax on buyback of shares by unlisted companies
Politics
Rahul Gandhi will also be campaigning in Kerala on Saturday. He will address three meetings, one rally and a roadshow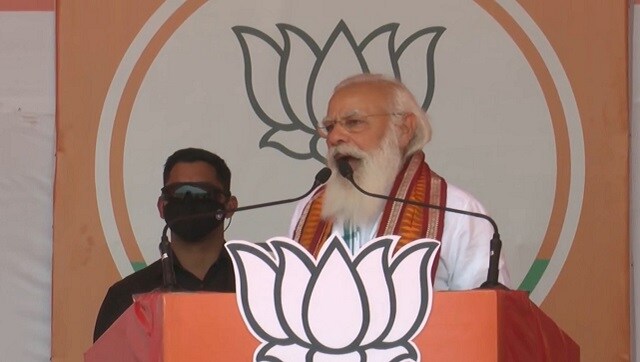 Politics
Modi will revisit Tamil Nadu later in the day where he has a third meeting scheduled in Vivekananda college ground in Kanyakumari at 4.15 pm
India
During the fiscal, the net corporate tax collection stood at Rs 4.57 lakh crore, while net personal income tax was Rs 4.71 lakh crore. Another Rs 16,927 crore came from securities transaction tax (STT)