McAfee SaaS Web Protection Unveiled
The new cloud-based service protects enterprises from malware and other Web-borne threats without any on-premise requirements.
McAfee Inc. has unveiled McAfee SaaS Web Protection. The new Software-as-a-Service (SaaS) Web security solution combines enterprise-grade reporting capabilities and features from McAfee solutions with the massively scalable, multi-tenant platform architecture that powered the MX Logic solution The new cloud-based service protects enterprises from malware and other Web-borne threats without any on-premise requirements.
McAfee SaaS Web Protection provides t Web protection by leveraging the McAfee Global Threat Intelligence network. This network uses millions of threat sensors and more than 350 full-time security experts around the globe to provide customers with real-time – and even predictive – threat correlation and protection from malware, spam, trojans and other Internet-borne threats.
Organisations with numerous locations or limited IT resources can quickly deploy the solution by simply redirecting Web traffic to a McAfee data centre and allowing McAfee SaaS Web Protection to manage protection from start to finish. With no applications or hardware to install or deploy, the service provides organisations with immediate and reliable network protection.
"Web filtering solutions have evolved from website monitoring to serious malware defense," said Marc Olesen, SVP and General Manager, Content and Cloud Security, McAfee. "McAfee SaaS Web Protection incorporates all of the knowledge and experience we've gathered through the years, as well as the unique expertise and technologies gained from our recent acquisitions. Combine that with our McAfee Global Threat Intelligence capabilities in the cloud, and we think users will be hard-pressed to find a better, more effective or reliable solution than McAfee SaaS Web Protection."
The McAfee SaaS Web Protection solution now provides:
• More Comprehensive Reporting
• Simplified Policy Enforcement and Controls
• Early Protection
• Rapid Deployment and Unlimited Scalability
• Remote Protection
Find latest and upcoming tech gadgets online on Tech2 Gadgets. Get technology news, gadgets reviews & ratings. Popular gadgets including laptop, tablet and mobile specifications, features, prices, comparison.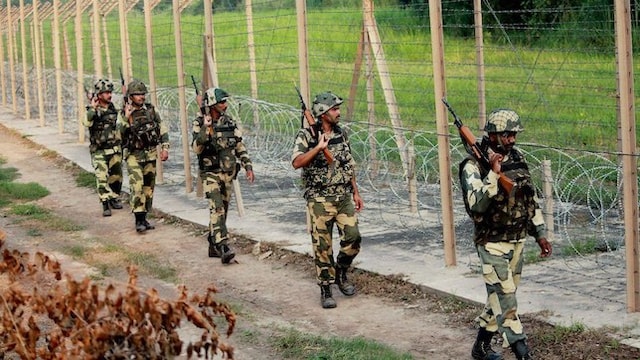 India
DGP Dilbag Singh said the tunnel was unearthed following investigation into the recent encounter near Nagrota on the Jammu-Srinagar National Highway
News & Analysis
Zoom will be allowing users to remove and report disruptive meeting participants from a meeting using two new features.
News & Analysis
Sony is scheduled to launch the PlayStation 5 gaming consoles in India on 19 November.