IT & Hospitals - Untangling The Web Of Myths
Hospitals need a solution that not only provides software that works for basic operations but also provides services that maintain the financial and operational integrity of their environment.
In the age of Web 2.0, it is all too common to see an unbelievably large number of hospitals on the sick bed of all sorts of IT companies. Just like human patients, many of them don't know they are sick and others can't find IT doctors who would make them well. There always are many reasons for things to be as bad as they are; the challenge is to find one reason which can make them as good as they should be.
Ironically, while a hotel guest can check out in 10 minutes, a patient often needs to wait for 4-6 hours after the doctor signs the discharge order to settle the bills and go home. While our travel tickets can be printed from the comfort of our home, a patient needs to visit the hospital just to collect his/ her laboratory report. These symptoms are suggestive of a deeper malignant disorder and it is going to take more than whining to take control of the situation before it turns endemic.
It is easy to blame doctors and the hospital's administrators but can IT vendors be absolved completely? IT vendors often complaint that it is hard to change the mindset of doctors. Have they changed their approach for a segment that desperately needs IT to improve operations? Have they come up with alternatives that spare those saving lives the trouble of dealing with IT jargons and academic mumbo jumbo?
While large hospitals, which are few, can afford to hire the best of IT talent, the smaller hospitals need help and IT vendors are not responding. Let's be honest. It is easier to sell a solution and move on than it is to stay on and make sure the operations improve as they were promised. Ironically, by divine intervention, this approach has not made vendors more profitable. We have several vendors crying foul and wondering why the hospital segment is so hard to service profitably.
The answer to this enigma lies in understanding that a small hospital neither has the resources nor the motivation to appreciate how an enterprise-wide database application works. It takes a fair amount of IT understanding to appreciate how much it takes to build reliable systems and how little it takes to compromise operational integrity. Most small hospitals have no idea how their critical business data can be compromised – more often by ignorance than by intention. It is perhaps best that ignorance rules, for were they to realise how vulnerable their IT systems are, they would happily go back to paper trails and registers.
Of course, there are better alternatives than going back to the 'paper-age'; however, they are somewhat counter intuitive. It sounds bizarre to suggest that outsourcing might be the answer to improving operational efficiency and performance of small hospitals. Isn't outsourcing the exclusive privilege of large customers working with large service providers? Not really – haven't small organisations been outsourcing their accounting to CAs they trust for ages? The trouble is that when one talks of IT outsourcing, one gets very concerned about the security and privacy of the organisation's data – all the details about patients and ailments, doctors and fees, revenue and profits.
Fortunately, one doesn't need technology to argue why IT outsourcing fears are exaggerated in the minds of customers. One only needs to understand that data manipulation is not a function of possibility but is a function of motive and generally, an IT company has no motivation to compromise a customer's data – if they haven't done it for banks and insurance companies – surely they can be trusted with the operational data of a hospital? Given that customers can be made to see this point, it brings us to the crux of the matter – how will outsourcing improve a hospital's operations?
It is becoming increasingly difficult to convince people that building and maintaining IT systems is actually an intellectual endeavour. The reasons for this trivialisation of an engineering discipline are two fold. On one hand, anyone who has browsed the Web is convinced that IT can do everything and that almost anyone can do IT. On the other hand, IT vendors have created an irrefutable history of sub-standard systems that would prove that our ancestral forefathers could have done no worse.
These problems are not unique to hospitals. They just tend to acquire overwhelming proportions because of the fragmented nature of the industry. There are only a few large hospitals that can make significant investments in IT, which results in an equally fragmented vendor base. Most healthcare providers in India, who have tried IT solutions, can be classified into two broad categories – those who know that their systems don't work and those who don't know that their systems don't work.
The message is simple though somewhat unpalatable. It is easy to buy an enterprise application but it is fairly hard to maintain its operational integrity and let's not mince words, it is often beyond the capability and bandwidth of a lone warrior hired as an IT manager and entrusted with responsibilities to buy and maintain hardware, install and commission a network, ensure that routine office automation systems like e-mails and spreadsheets are working, interface with accounts to ensure the data makes sense, maintain common system administration tasks like backup and security management and interface with all vendors.
While nobody can claim to have a prescription to cure this cancer, one can work on a treatment plan that is most likely to help. The irony of the situation is that the solution is to be found in the problem itself. The answer to fragmentation can only be found in scale. To convert a lose-lose situation into a win-win relationship, both hospitals and service providers must enable each other and this can be done by blending technology and services such that vendors can provide continuous services to a large customer base at marginal costs. In IT, the jargon used for this elixir is SaaS or Software-as-a-Service.
At the most fundamental level, hospitals need a low-cost solution that not only provides software that works for basic operations but also provides administrative services that maintain the financial and operational integrity of their environment. Hospitals must not get carried away by 'possibilities' at the cost of 'necessities' – technology has a way of making everything desirable look easily achievable. This is neither easy nor practical. One can't be talking about CPOE (Centralised Physician's Order Entry) and EHR (Electronic Health Records) when the fundamental struggle is with the basic accuracy and efficiency of the billing process. You can conquer it all – but in steps.
On the other hand, there is a great opportunity for vendors to provide basic services to hospitals reliably and accurately. They must stop harping upon meaningless features and functions and technology. They must ensure that they consistently deliver on small promises but to a large base that helps them amortise their costs.
Imagine a situation where patients can check out of a hospital like guests do from a hotel. Imagine hospital administrators not having to worry about cash reconciliation or expensive medicines going waste. Imagine the bliss of knowing that you are not writing off cash because you are incapable of tracking receivables. Imagine the comfort of knowing that you are billing accurately without losing rightful revenue. Imagine the benefits of focusing on your patients in the comfort of the knowledge that your back office is working effectively and efficiently without compromising your revenues and profits.
Healthcare providers in India are waiting for a knight in shining armor to ride in and conquer their woes. The knight is a vendor, the armour is the software and the horse is called SaaS. The question is, when the rider comes galloping, will they recognise him?
Parekh is CEO of NextGen eSolutions.
Find latest and upcoming tech gadgets online on Tech2 Gadgets. Get technology news, gadgets reviews & ratings. Popular gadgets including laptop, tablet and mobile specifications, features, prices, comparison.
Entertainment
Fran Lebowitz and Martin Scorsese discuss Netflix documentary Pretend It's A City, old friendships, and braving the pandemic
India
The US welcomed India's emergence as a leading power, Juster said, adding the 'close coordination' between the two sides has been important as New Delhi confronts, perhaps on a sustained basis, 'aggressive' Chinese activity on its border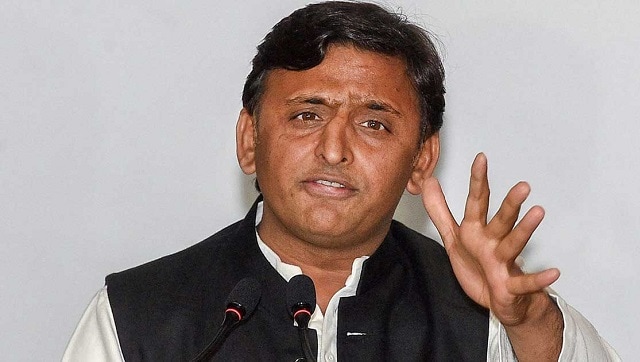 India
While the ruling BJP accused Yadav of 'insulting' doctors and scientists', Omar Abdullah said vaccines don't belong to any political party, but humanity