Intangible assets: Key to sustainable value creation in tech companies
While the tech companies are witnessing amazing valuations, these companies also face the biggest threat in the form of competition and technology obsolescence.
By Manish Saxena
Technology is influencing every aspect of our lives today. It is not surprising that the top three most valued companies in the world - Apple, Alphabet (erstwhile Google) and Microsoft - are tech companies with a combined market capitalisation of approx. USD 1.5 trillion. In India as well, out of top 5 most valued companies, two are tech companies - TCS and Infosys - with a combined valuation of close to USD 110 Bn. Even the startups, both globally and in India, are dominated by tech companies with several startups being in the unicorn club.
While tech companies are witnessing amazing valuations, these companies also face the biggest threat in the form of competition and technology obsolescence. There are examples of tech companies like Yahoo, Nokia, Jabong etc which have seen quick rise and even quicker fall in valuations or even going into oblivion in some cases.  Hence, for any entrepreneur and more so for a tech entrepreneur, the challenge today is not only to create value but also to create value which is sustainable.
One of the ways entrepreneurs can to do this is by focusing on creating strong Intangible Assets. As per Warren Buffet, one of the most successful investor, Intangible Assets in a company act as "economic moats" protecting the business from external threats. In fact, Warren Buffet who is known for investing in companies with strong intangibles assets, has recently made substantial investment in Apple. His other tech investment is in IBM.
So what are these Intangible Assets in tech companies and how can sustainable value be created using these Intangible Assets?
The tech companies, particularly in India, can be broadly grouped into the following categories-
IT services companies like Infosys, Wipro, TCS etc. offering various technology related services like custom application development, consulting and system integration, infrastructure maintenance etc.
Software product companies like Microsoft, Salesforce, SAP etc and Indian companies like Freshdesk, Capillary, InMobi, Tally etc.
Internet technology companies like Flipkart, Ola, Zomato etc which use internet as the primary medium of doing business
Tech companies in each of the above categories have different business models and possess unique intangible assets. A research done by Grant Thornton involving a sample of acquisitions made by tech companies globally indicates the following key intangible assets.
As seen above, the primary intangible asset in IT services companies is customer relationship, which provides a strong shield against competition. The strength of relationship with customers is based on the stickiness that a company creates with its customers, resulting into a lower customer attrition. However, with IT services sector becoming mature, increasing standardisation and commoditisation of services, the customer stickiness has been on a decline. In this scenario,  entrepreneurs can increase the stickiness by differentiating their services through developing deep sector expertise, adopting a solutions based approach, constantly engaging with customers and quickly adapting to customers requirement. Further, the customer relationship may be of little value if it is not profitable. Hence it is not enough to just focus on strengthening the relationship, it is equally important to make it profitable. This could be achieved by appropriately pricing services to incorporate fair returns/margins, negotiating the pricing by highlighting the value being added vis-à-vis competition, bringing operational efficiency through automation etc. Despite this, if the customer is not ready to offer a fair price, the entrepreneur should know when to walk out of the relationship and focus on more profitable ones.
In case of software product companies, though customer relationships are important, the relationships are primarily driven by the software being used by the customers. Hence the software (also referred to as IP or Intellectual Property) becomes the primary intangible in these companies. However, in a rapidly changing world, the IPs in Tech companies are prone to obsolescence and have a limited life. Hence, just having a good software/IP is not enough.  It is equally important to constantly innovate and reinvest to keep the technological obsolescence at bay thereby making the software relevant for a longer time. Further, the strength of IP and hence its value is also dependent on how strongly is the IP protected. In India, recently the patent office rolled back an earlier guideline which allowed patenting of software IPs which may expose the genuine innovator of software products to competition. However, despite a lack of Patent protection, there are other ways to protect the IPs. This includes, using copyright registration, controlling access to the software and using confidentiality or non-disclosure agreements while working with clients & employees.
The third category is Internet technology companies, in addition to the usual Intangible Assets like Customer Relationships, IP, Brands etc, also possess a unique intangible asset in the form of "Network effect".  However, as can be seen in the graph above, this Intangible does not appear in the list as it generally doesn't meet the accounting definition of an Intangible Asset and hence doesn't get recognized in the books. Nevertheless it is the key asset in these companies.  Network Effect is created when a platform reaches a critical mass and becomes self-sustaining. As the user base of a platform increases it becomes incrementally more useful to new user and hence automatically attracts more users. For example, in case of a market place like Flipkart or cab aggregator like Ola, more users lead to more suppliers (or drivers) and more suppliers attract more users. It takes time and significant investment to create the network effect.  However once it is created it acts as a significant entry barrier. Hence, budding entrepreneurs in this category should first assess if there are firms in their chosen market which already have a strong network. If yes then competing with these firms would be difficult without deep pockets. A better strategy in such a case would be to focus on creating network in niche segment. For example Lenskart focused on creating a network in their niche in the highly competitive e-commerce market.
As seen above, tech companies possess very important and unique Intangible Assets which are easy to recognise. However, these assets are not consciously nurtured and enhanced as the focus of tech entrepreneurs is often on unbridled growth in a quest to create value too soon. In order to create sustainable value, entrepreneurs/tech Companies should identify and focus on building strong Intangible Assets at an early stage.
The author is Partner, Grant Thornton India LLP. 
Find latest and upcoming tech gadgets online on Tech2 Gadgets. Get technology news, gadgets reviews & ratings. Popular gadgets including laptop, tablet and mobile specifications, features, prices, comparison.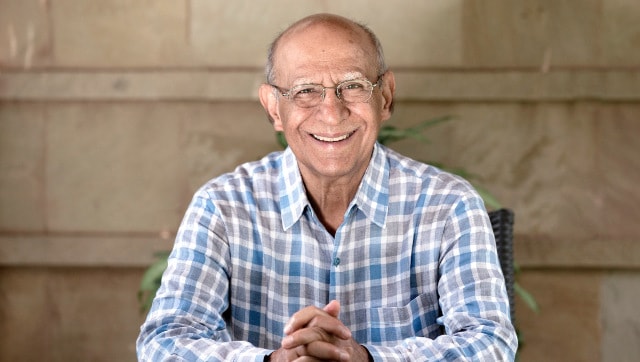 Business
Chairman Ashok Soota said he was confident of filing an IPO, and added that almost 76% of his revenue was not affected by the lockdown
India
Candidates who have appeared for the AP EAMCET 2020 need to download the declaration form, take a print out, fill it properly and send it to the authorities within the due date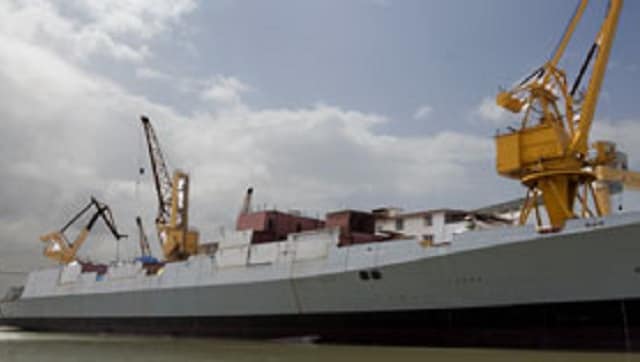 Business
The Mazagon Dock IPO was supposed to be launched last September, but was shelved due to low demand