India Home For Phishing Emails
Report by IBM has identified more targeted phishing, spam and mobile attacks, while cloud security continued to evolve.
IBM recently released results from its annual X-Force 2010 Trend and Risk Report, highlighting that public and private organisations around the world faced increasingly sophisticated, customised IT security threats in 2010. According to the report India was the top country for phishing email origination in 2010 at 15.5 percent, followed by Russia at 10.4 percent. Spam has continued to incline and grow continuously in India from spring 2009 to autumn 2010. The report highlights that U.S., India, Brazil, and Vietnam were the top four spam-sending countries, accounting for nearly one third of worldwide spam.
Based on the intelligence gathered through research of public vulnerability disclosures, and the monitoring and analysis of more than 150,000 security events per second during every day of 2010, key observations from the IBM X-Force Research team included:
More than 8,000 new vulnerabilities were documented, a 27 percent rise from 2009. Public exploit releases were also up 21 percent from 2009 to 2010. This data points to an expanding threat landscape in which sophisticated attacks are being launched against increasingly complex computing environments.
The historically high growth in spam volume leveled off by the end of 2010. This indicates that spammers may be seeing less value from increasing the volume of spam, and instead are focused on making sure it is bypassing filters.
While overall there were significantly fewer phishing attacks relative to previous years, "spear phishing," a more targeted attack technique, grew in importance in 2010. This further indicates that cyber criminals have become more focused on quality of attacks, rather than quantity.
India along with USA, Brazil, Vietnam, and Russia are the top five countries for spam origination in 2010
As end user adoption of smartphones and other mobile devices increased, IT security departments have struggled to determine the right way to bring these devices safely into corporate networks.
Although attacks against the latest generation of mobile devices were not yet widely prevalent in 2010, IBM X-Force data showed a rise in vulnerability disclosures and exploits that target these devices.
"From Stuxnet to Zeus botnets to mobile exploits, a widening variety of attack methodologies is popping up each day," said Pradeep Nair, Director, IBM Software Group, IBM ISA. "The numerous, high profile targeted attacks in 2010 shed light on a crop of highly sophisticated cyber criminals, who may be well-funded and operating with knowledge of security vulnerabilities that no one else has. Staying ahead of these growing threats and designing software and services that are secure from the start has never been more critical. We have seen significant increase in interest from clients in India to enhance the reliability of their security infrastructure."
The report also discusses the security trends and best practices for the emerging technologies of mobile devices and cloud computing.
Cloud Computing- The report highlighted a shift in perception about cloud security as adoption continued to evolve and knowledge around this emerging technology increased.
Mobile Devices- Organisations are increasingly concerned about the security implications of personal mobile devices used by employees. Organisations must ensure control of their data regardless of where it is, including employee-owned or business-issued smartphones.
Additional trends highlighted in the report included:
The new, sophisticated face of cyber crime- From a security standpoint, 2010 is most remembered as a year marked by some of the most high profile, targeted attacks that the industry has ever witnessed.
Find latest and upcoming tech gadgets online on Tech2 Gadgets. Get technology news, gadgets reviews & ratings. Popular gadgets including laptop, tablet and mobile specifications, features, prices, comparison.
News & Analysis
Samsung says that the entire software has been built at its R&D Institutes in Bangalore and Noida.
India
In the first infiltration attempt made during night in the area, the BSF saw 'torch light flashes and heard shouting from the Pakistan side'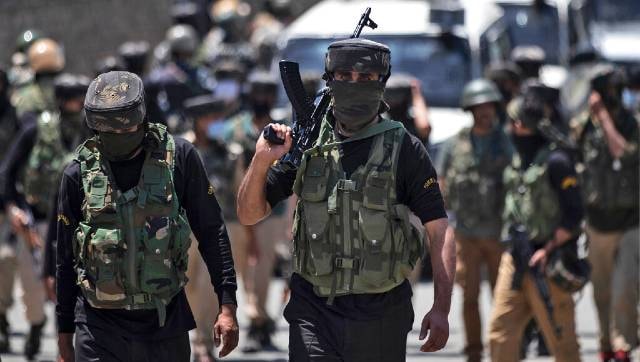 India
The Ministry of External Affairs in a statement asked China to draw proper conclusions from such 'infructuous attempts'