Cisco Announces Products To Ease IPv6 Transition
The offerings address concerns about the security, deployment and maintenance of IPv6.
Cisco has announced new products and services to smooth the enterprise shift from IPv4 to IPv6. The offerings address concerns about the security, deployment and maintenance of IPv6 and the CIO's intent to seek outside expertise to oversee the changeover. Cisco is extending its IPv6 leadership with new solutions that enable customers to ease and accelerate the transition from IPv4.
USGv6-compliant support, specifically IPsec v2, for IPv6 virtual private networks on Cisco ISR G2 router platforms enables the transition to a dual-stack IP environment, completing the current Cisco suite of IPv6-enabled ISR routers. Stateful NAT64 support on the Cisco ASR 1000 Series router platforms enables IPv6 devices to access IPv4 servers. With NAT64 enabled, the IPv4-only servers and network remain completely unchanged. Location/ID Separation Protocol (LISP), delivered on Cisco routing and switching platforms, simplifies IPv6 deployments by automating the creation and modification of IPv6 over IPv4 tunnels for swift dual-stack configuration.
The Cisco Network Optimization Service helps customers manage network health and prepare their networks for new technologies and borderless business innovation. This service now features smart analytics capabilities that provide graphic diagnostic insight into the network as well as a new IPv6 device-readiness assessment that helps automate IPv6 adoption. Together, these smart services help customers optimise network health during and after the transition from IPv4 to IPv6.
First Hop Security offers immediate IPv6 access security for dual-stack campus deployment and is uniquely available through the Cisco products portfolio.
"IPv4 has served us remarkably well for the past 30 years. Moving to a new version will not be easy, but it is essential to the continued growth of the Internet. Cisco's approach is to assist customers through what we see as three phases: Preserve, Prepare, Prosper. Customers are able to preserve existing investments by auditing existing systems and utilising transition technologies where appropriate; prepare by rolling out IPv6 alongside IPv4 in a strategic manner; and will ultimately prosper with the transition to a full IPv6-enabled Internet. This will allow them to continue to build larger, more efficient networks that enable business innovation," said Mark Townsley, distinguished engineer, Cisco.
Find latest and upcoming tech gadgets online on Tech2 Gadgets. Get technology news, gadgets reviews & ratings. Popular gadgets including laptop, tablet and mobile specifications, features, prices, comparison.
World
The final stage of the peace process which has begun in Doha could quite easily collapse if the Taliban exposes it to intransigence and continued violence
Entertainment
If your head has been spinning from the vitriol and venom India's news channels have spewed and spread for the last couple of months, you're not alone.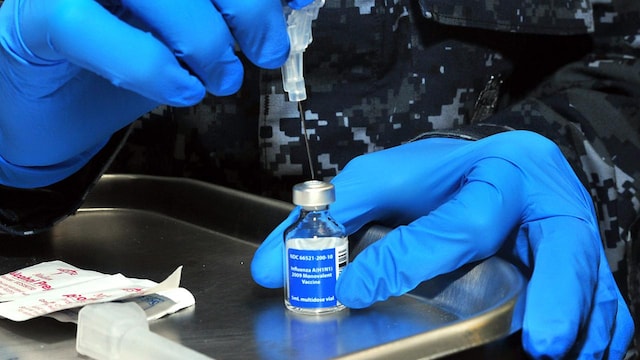 Sports
The digital system includes tracking of immunisations done, vaccine stocks and storage temperatures in some 25,000 cold chain storages across India.