Axis Communications To Strengthen India Presence
Axis aims to tap into India's inherent strengths in IT to drive new applications for digital video surveillance and its partner programmes will play a critical role in this scenario.
Axis Communications, a player in network video driving the shift to digital video surveillance, has announced its business strategy to tap the huge potential in India. Axis will strengthen its domestic presence through its various partner programmes aiming to reach tier-1 and tier-2 cities through its network of resellers. In addition to Anixter, the company has appointed Ingram Micro as a distributor. Axis also plans to expand its portfolio of network video cameras and related solutions to address retail, infrastructure and transportation sectors, which it has identified as high growth segments.
"The world is seeing a shift from analog to digital video surveillance and Axis is well poised to ride this wave with its experience in IP-based network video combined with its channel partnership programmes. Asia is driving growth in digital surveillance, as countries like India experience tremendous growth. We expect India to be a key contributor and are committed to our presence here," said Oh Tee Lee, regional director, South Asia Pacific, Axis Communications.
The company has introduced its global partnership programmes in India such as the Channel Partner Programme for resellers, the Application Development Programme to assist software developers to drive integration of Axis products into end-user solutions and the Architecture and Engineering Programme to support network architects, engineers and consultants, who design and specify IP-based security systems.
Axis is also investing significantly in partner development through the Axis Communications Academy, a training programme that includes a range of introductory, advanced and specialised courses on the company's latest products and technologies. Over the last six months, Axis has conducted 6 forums to train 60 channel partners across Bangalore, Mumbai and Delhi and plans to extend this programme to other cities.
Prakash Prabhu, country manager – India, Axis, said, "Our country is seeing rapid transformation in infrastructure, retail and transportation presenting great opportunities for Axis' network video business and we are looking to forge stronger partnerships to tap this market. India's inherent strengths in IT in particular, should help us drive new applications for digital video surveillance and our partner programmes will be critical in enabling deeper relationships".
Arts & Culture
Their innovations in perspective opened new dramatic possibilities, and their lavish projects cost vast sums, with single spectacles running budgets of up to $10 million in today's dollars.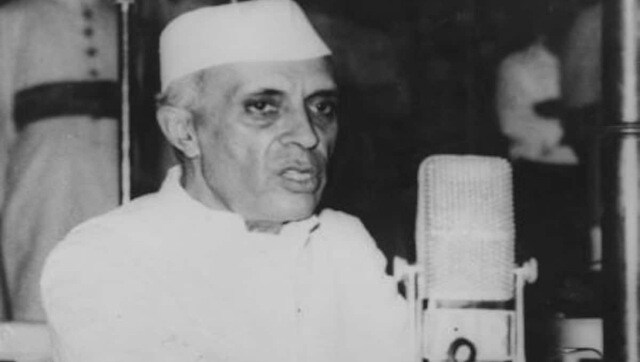 India
India's first prime minister advocated knocking down and building anew, and certainly didn't have time for 'stakeholder' opinion and angst
World
Boehm, who was born in Offenbach in central Germany in 1920, built more than 50 churches, many of them in his signature concrete style.