Ashok Leyland To Set Up DR Site To Handle Business Growth
N Chandrasekaran, Special Director, ALIMS speaks on his top three priorities for 2008.
In order to remain ahead in the highly competitive auto industry, Ashok Leyland is leveraging IT to launch new initiatives like Centralised Customer Connect. N Chandrasekaran, Special Director, ALIMS (Ashok Leyland Information Management Services) speaks at length on the IT initiatives undertaken by the company and his top priorities for 2008.
Could you comment on the use of IT in the automotive industry?
The automotive industry has been using engineering software tools to address design needs for quite a while. ERP systems have also been in place for quite long and have become indispensable from business and operational perspectives. Use of product life cycle systems have been also in vogue and have been employed on the manufacturing floor. Today, most leading enterprises are either implementing or looking at a variety of things such as lean manufacturing, vendor managed inventory and use of RFID.
Computer Aided Design and Engineering tools are used for predictive engineering. The vehicle electronic and electrical architecture uses software as well as hardware to control various components. Electronic cluster works based on embedded software is used for the display of vital information to the driver.
What are the key focus areas in the overall IT investment at Ashok Leyland?
The focus areas primarily emanate from our overall mission objectives. The "Customer Connect" initiative is a major transformation enabler in bringing about visibility to customer needs, their preferences and experiences, which in turn will help us build and enhance solutions by connecting the entire enterprise. This is of course in addition to fulfilling the transactional hygiene requirements in the entire dealer business cycle covering presales, sales, service, parts and finance.
The Product Lifecycle Management initiative serves as a strategic platform to conceptualise and build new products together with the engineering design tools. It is also an integration platform that links field service, product development, manufacturing and quality functions, to address product engineering enhancements in a concerted manner,
What are the challenges posed before you as a CIO of an auto manufacturing company?
We have a few critical initiatives under various stages of implementation. The Product Life Cycle Management, transformational and transactional initiatives connecting dealers to get better insight into customer needs and to give uniform customer experience, supplier consolidation and collaboration are some of the recent initiatives. All these need to be "connected" for achieving the larger goals of the organisation in terms of enhancing the understanding of customer needs, improving market share, creating differentiators, growth and profitability.
As the initiatives are at different stages, the process maturity is at different levels. There are two challenges that need to be constantly met with, such as alignment of intersection points to meet with prioritised business drivers and change management to achieve the objectives.
What are the innovations taking place at Ashok Leyland under your guidance?
To address the team efficiency on the shop floor, we have launched a mission initiative called Gemba; the IT enablement of this through a solution named Gemba Mpower. The focus areas that this addresses are quality improvement, cost reduction, workflow optimisation and rewards and incentives. This initiative is being replicated in some of the other parts of the organisation as well.
The Centralised Customer Connect solution captures and collates information in a structured manner, establishes baseline metrics and provides mechanism for fine-tuning processes based on monitoring of metrics. Extensive deployment of online interactive learning management system (LMS) is a concept that has radically changed the way training is imparted.
The Balanced Score mechanism put in place for dealers captures and monitors performance in various functional areas like vehicle sales and service, parts business, which is visible to the dealers themselves.
What are your top three priorities for 2008 as far as IT infrastructure and investments are concerned?
From an infrastructure point of view, we want to complete the Disaster Recovery process implementation. Our DR centre which is established at Hosur (with our primary datacentre at Ennore) will be fully functional by this quarter. Implementing centralised, integrated IT enabled Advanced Supply Chain Planning and Production Scheduling system which is expected to bring in improved capacity utilisation and reduction in inventory costs while enhancing enterprise agility to market demands. Enabling our strategic sourcing function to bring in material cost reduction by integrated workflow engineering, procurement optimisation and supplier collaboration are some of the priorities that we have planned so far.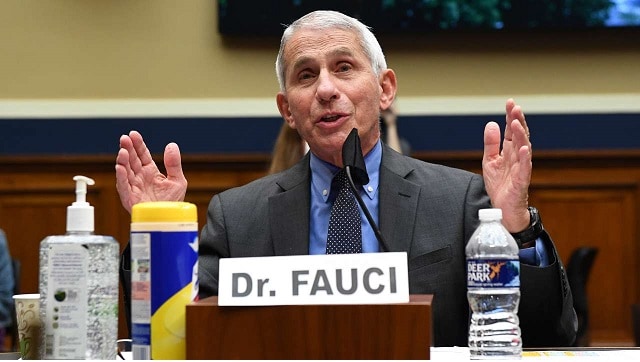 World
At the outset of the COVID-19 pandemic in February 2020, a seemingly frazzled Fauci wrote in an email: "This is White House in full overdrive and I am in the middle of it"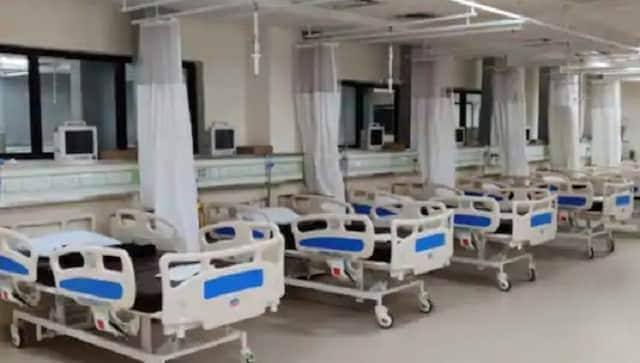 India
Currently, there are only 1,400 medical seats per year including private and government colleges in the state of Punjab
World
"Despite accumulating evidence, repeated warnings... concrete actions implemented by our governments are not nearly enough."