12.49 Lakh e-Returns Of Income Filed
E-filing has several advantages - cost of filing is low, ease of filing is high and return filed is more accurate.
The facility of filing income-tax returns electronically (e-returns) has received overwhelming response from taxpayers. As on July 31 2008, 12.49 lakh e-returns were filed compared to 1.46 lakh e-returns filed up to the same date last year, an increase of 755 percent. About 97 percent of the 12.49 lakh e-returns have been filed voluntarily by individuals, professionals and small businesses.
Largest number of e-returns were filed from Maharastra (278,112), followed by Delhi (153,992), Karnataka (144,287), Tamil Nadu (118,354) and Gujarat (115,798).
e-Returns have been received from far-off regions across the country such as Jammu and Kashmir, Nagaland, Manipur, Andaman and Nicobar Islands, Lakshwadeep, etc., indicating the broad and far reach of Internet and e-filing across the country. A number of e-returns have also been filed from outside India.
e-Filing has several advantages – cost of filing is low, ease of filing is high, it can be filed anytime from anywhere, there is no need to visit the tax office, return filed is more accurate, there is no fear of losing tax records, returns can be processed faster and refunds issued more accurately. The facility for e-filing is available through the website https://incometaxindiaefiling.gov.in .
Find latest and upcoming tech gadgets online on Tech2 Gadgets. Get technology news, gadgets reviews & ratings. Popular gadgets including laptop, tablet and mobile specifications, features, prices, comparison.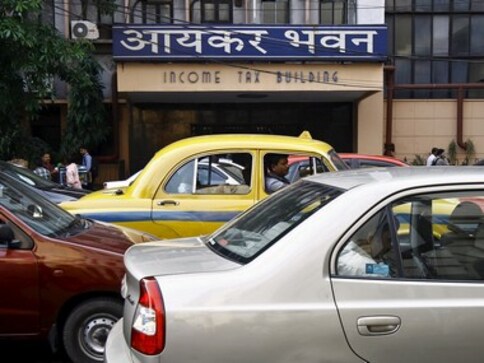 Business
Income tax payers will soon get pre-filled ITR forms that will make the process of filing returns easier, Central Board of Direct Taxes (CBDT) Chairman Sushil Chandra has said.
Investing
There are options for those who haven't filed their returns on time. The IT department gives up to two financial years as grace period.
Business
If persons with only salary income and interest from savings bank up to Rs 10,000 are exempted from filing returns, the system would to that extent be cleansed of clutter