Binny Bansal's exit: More heads to roll at Flipkart as home-grown giant's loyalists may not fit into Walmart culture
Headhunters revealed to Firstpost that they have been receiving feelers from Flipkart ever since the Walmart acquisition of the firm.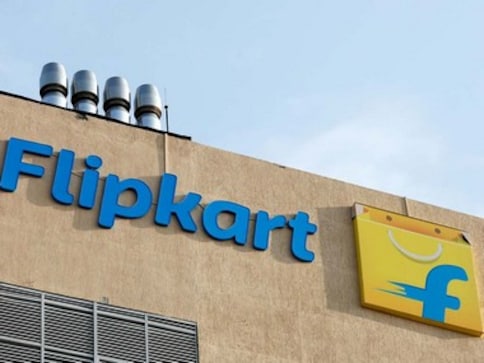 Myntra Jabong CEO Anant Narayanan on Friday rejected media reports claiming that he was on his way out following the resignation of Flipkart CEO Binny Bansal recently.
"I'm very excited about Myntra. I certainly intend to continue," Narayanan said.
Was he indeed planning to move out or was there something that prompted him to change his mind?
According to sources in Flipkart, when Walmart took over Flipkart in a $16 billion deal, the US retail giant offered handsome employee stock ownership plan (ESOPs) to key employees in the management team. Narayanan was one of them. "Leaving now would mean that he loses it," said the source.
Bansal had his team working at Flipkart who owes allegiance and loyalty to him. Some of them who spoke with Firstpost said that with the e-commerce firm now being run by Kalyan Krishnamurthy it would prove to be a game-changer.
Krishnamurthy is said to be a professional whose only focus is results. "He quietly goes about doing his work, rarely interacts with the media so much so that there is no new image of the guy seen in the media except the oft-repeated one which is also old. Krishnamurthy is emotionless and the kind who wants to improve the bottom line. Anyone who does not fit that goal will be asked to go," said a former executive of Flipkart.
More heads are expected to roll at Flipkart post-Bansal's exit. Sources told PTI that CFO Dipanjan Basu has put in his papers. Some core members of Narayanan's team have followed suit.
The cultural change brought in by Walmart will make it difficult for many Flipkart loyalists to continue, said sources to Firstpost. India's retail home-grown giant Flipkart never made money. But Walmart is a retail business and it is all about cutting unnecessary expenditure and managing costs.
"I recall going to meet a Walmart official in their Bangalore office years ago," said an analyst. He reached the office at 12.30 pm for the meeting and at 1 pm, he found the peon coming in and switching off all the lights. The Walmart official said that was a practice they followed as 1 pm is lunch hour and everyone is in the canteen. There is no need to keep the lights on in the office, he told the analyst. "That is how conscious Walmart is about managing costs," he said.
Flipkart employees will find it difficult for some time to get used to the cultural change, said the analyst. "They will make sure that costs are aligned to make the venture profitable," he said.
This will also see many quitting their jobs, said a source. Checks and balances will be tightened at Flipkart and the tone from the top will change. "There will be financial rigour and operating managers will not have much leverage. With Binny Bansal out, there is not much 'protection' of sorts available to his 'men'," he said, adding many of them who continue will not find it 'enjoyable' working in the changed environment.
There will be redundancies as a result of the integration of the back-end functions of Myntra and Jabong like technology, marketing, finance and creative and many have been asked to go. Detailing the ongoing integration of back-end functions, CEO Narayanan said to PTI that the process began last year and the job losses are across various functions.
He, however, declined to quantify the number of people who have been asked to leave but said the sacked employees are being given three-eight months' salaries, assistance in placements and extension of medical insurance.
As a retail-driven company, Walmart is not big on tech but focussed on operations and logistics. "There won't be any scope for innovation and neither will it be encouraged. That will see a few people leaving Flipkart," the source said.
Senior management look for new jobs
CxO-level hiring experts revealed to Firstpost that they have been receiving feelers from Flipkart ever since the Walmart acquisition of the firm. However, post-Bansal's resignation, the hiring agencies have been getting more calls. The job scenario has improved substantially and there are opportunities available for those who seek a change, said Kris Lakshmikanth, chairman and managing director at The Head Hunters India – a CXO-level headhunting firm; and visiting faculty, Institute of Management, Ranchi.
The current salaries of vice presidents at Flipkart is around Rs 2 crore-plus annual salary  including ESOPS while senior directors get over Rs 80 lakh. "Those who are from Silicon Valley can expect to get similar salaries in other firms as well. The Flipkart employee tag at such senior-levels is an added incentive," said Lakshmikanth.
The distress calls received from Flipkart are from functional heads who are finding it uncomfortable to work in the changed work environment, said James Agrawal, managing director, BTI Executive Search, the search arm of PERSOLKELLY. Though stories of senior executives seeking jobs are spreading like wildfire, the response is mixed, he said.
Agrawal said that with the Indian e-commerce segment still in the growth stage, companies are in a hurry to spot talent and do whatever they can to retain them. Of those who have been approaching BTI Executive Search for jobs, 20 percent have been placed in other firms. But it is not a panicky situation for anyone, said Agrawal. Companies are in a hurry to spot talent and retain them. Those who want to seek a change are also able to get jobs as the ecommerce sector is still growing in India, he said.
If the Walmart acquisition had taken place last year, the job scenario would not have been as promising as it is now, said Lakshmikanth. "People were willing to take 20 percent to 30 percent salary cuts then," he said.
also read
News & Analysis
Krishnamurthy was previously the managing director of Tiger Global, which owns about 35% stake in Flipkart, valued at around $15 billion.
Business
How Flipkart co-founders Sachin, Binny Bansal went from vowing to 'never sell' company to letting Walmart buy 77%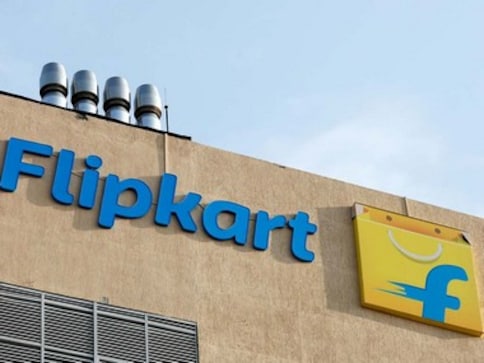 Business
Bengaluru-based Myntra, which was bought by Flipkart in 2014, could also see a job cut of up to 500 people