Billionaire Hikvision director named in Chinese disclosure probe
SHANGHAI (Reuters) - China's securities regulator is investigating one of the country's richest men for alleged violation of disclosure rules as a director of surveillance camera giant Hikvision , the company said. Directors Gong Hongjia and Hu Yangzhong had been named as suspects and would cooperate with the investigation by the China Securities Regulatory Commission, the firm said in a filing to the stock exchange on Wednesday. It did not provide any detail of the alleged violations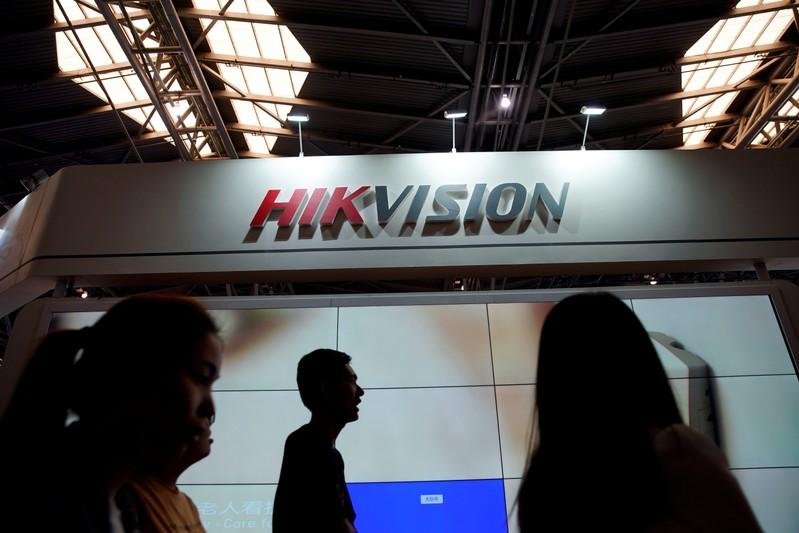 SHANGHAI (Reuters) - China's securities regulator is investigating one of the country's richest men for alleged violation of disclosure rules as a director of surveillance camera giant Hikvision <002415.SZ>, the company said.
Directors Gong Hongjia and Hu Yangzhong had been named as suspects and would cooperate with the investigation by the China Securities Regulatory Commission, the firm said in a filing to the stock exchange on Wednesday. It did not provide any detail of the alleged violations.
Gong is a Hikvision vice chairman and the firm's largest individual shareholder with a 13.4% stake, according to Refinitiv data. The Forbes China rich list puts his net worth at $9 billion, making him the 26th-richest person in the country.
Hu is Hikvision's general manager and is ranked by Forbes as the 265th wealthiest person in China with a net worth of $1.5 billion.
Hikvision, the world's biggest supplier of video surveillance systems, was one of eight firms added to a U.S. blacklist in October aimed at punishing Beijing for its treatment of Muslim minorities in the northwestern region of Xinjiang.
The firm had allegedly provided surveillance equipment to police authorities throughout Xinjiang, where China has been accused by Washington of repression, arbitrary detention and high-technology surveillance against Muslim minority groups.
Hikvision said at the time that it strongly opposed the U.S. decision and was working on contingency plans.
In May, the CSRC said it was working to improve the quality of the country's listed firms after a series of disclosures stoked investor concerns over poor governance.
(Reporting by David Stanway; Additional reporting by Brenda Goh; Editing by Stephen Coates)
This story has not been edited by Firstpost staff and is generated by auto-feed.
Find latest and upcoming tech gadgets online on Tech2 Gadgets. Get technology news, gadgets reviews & ratings. Popular gadgets including laptop, tablet and mobile specifications, features, prices, comparison.
World
By Tim Hepher and David Ljunggren PARIS/OTTAWA (Reuters) - France said on Friday it would download the black boxes from a Ukrainian airliner downed by an Iranian missile in January, easing a stand-off over where they should be read. France's BEA crash investigation agency said it was acting at the request of Iran, which remains responsible under global rules for conducting a formal accident probe after acknowledging that the Boeing 737 was downed by its forces
World
By Brad Brooks LUBBOCK, Texas (Reuters) - With new coronavirus cases surging in Texas and Florida, officials in both states on Friday ordered bars to close again and imposed tighter restrictions on restaurants, setting back efforts to reopen their economies. Governor Greg Abbott gave bars in Texas until midday Friday to shut, while Florida's Department of Business and Professional Regulation told bars to immediately stop serving alcohol on their premises
World
By Patricia Zengerle WASHINGTON (Reuters) - The U.S. Senate passed legislation on Thursday that would impose mandatory sanctions on people or companies that back efforts by China to restrict Hong Kong's autonomy, pushing back against Beijing's new security law for the city. The measure also includes secondary sanctions on banks that do business with anyone found to be backing any crackdown on the territory's autonomy, potentially cutting them off from American counterparts and limiting access to U.S.