Big Billion Day sale: How Flipkart, Amazon, Snapdeal are gearing up for the event
This festive season will be even more crucial for Flipkart, after several industry reports suggested that Amazon has already overtaken the company to become the leader in the country's marketplace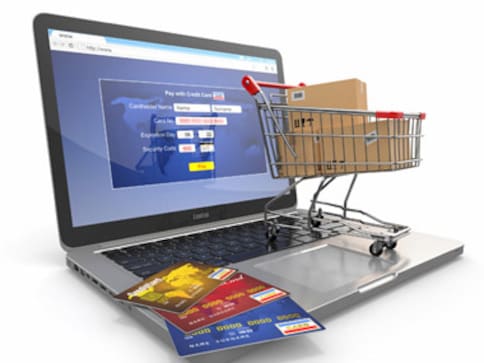 With the onset of festive season likely to reach its feverish pitch over the next few weeks, India's biggest online ecommerce giants are already gearing up for their annual Big Billion Day (BBD) sale events.
While the last quarter (Oct-Dec) usually generates a major chunk of sales for both online and offline retailers due to the festive season, etailers Flipkart, Amazon and Snapdeal will be slugging it out to get the better of each other, especially given the dwindling sales in recent quarters.
So, how are these online retail giants preparing to grab the customers attention for their flagship sale events during the ensuing festive season?
Flipkart: According to a report in The Economic Times, India's largest online marketplace firm will most probably launch its Great Festive Sale offer on 3 October.
In July, a media report said, the ecommerce company was planning to hold its BBD sale on 15-16 October, before deciding to prepone it to the first week of October.
Last year, Flipkart held its shopping festival on five consecutive days between 13-17 October, and sold goods worth $300 million, while in the preceding year it's one-day event generated sales of $100 million.
In order to woo customers, Flipkart will reportedly spend Rs 30 crore on marketing and advertising for this year's Big Billion Day sale. However, a recent report had suggested that Flipkart could be facing severe fund crunch this year due to its discount offers and acquisition of companies. A Flipkart executive had recently admitted that there is indeed pressure to cut costs.
Besides this, the ecommerce major will forge exclusive tie-ups with major brands and offer EMIs on products for large customers, the ET report said. Also, the online retail firm will once again come out with its Re 1 offer this year, which was highly successful two years ago.
This festive season will be even more crucial for Flipkart after several industry reports suggested that Amazon has already overtaken the company to become the leader in the marketplace.
Another ET report said, Flipkart has planned several initiatives for its over 1 lakh seller base. The company is looking at providing incentives for best-performing sellers such as low-cost loans for them via tie-up with State Bank of India, besides offering support at packaging, pick-up and delivery, the ET report said.
Further, Flipkart will be looking to add temporary 10,000 odd staff to help its sellers cope up with the additional burden during the dale. The company will also include its fashion unit Myntra, which acquired rival Jabong in July, to participate in this BBD sale event.
Amazon: While the fight for supremacy in the online retail space between Flipkart and Amazon has been going around in the last one year or so, the US online retail giant, too, is leaving no stone unturned for its BBD sale event this year.
As per the report in ET, Amazon will be spending two-three times more than Flipkart on its marketing and advertising for its BBD sale, which is expected to run between 1-5 October. The marketing and advertising budget of Amazon India is expected to be around Rs 125-130 crore.
"We remain committed to ensuring that our customers get the most exciting and widespread offers and selections," the ET report said quoting an Amazon India spokesperson.
Like Flipkart, the US retail online major will be offering higher incentives compared to last year for its sellers, the ET report said, adding that best-performing sellers will be awarded handsomely.
According to experts, Amazon will face major challenges in fashion and mobile categories from Flipkart, after the latter acquired Jabong a few months back and entered into exclusive deals with top mobile brands.
For India's BBD sale event, Amazon is following its US strategy where it aggressively spends during Christmas. The US parent recently completed its sale event held between 8-12 September.
Founder and CEO Jeff Bezos had in June committed $3 billion for its Indian operations. This is on top of the $2 billion the company invested in the country in 2014. With so much funds at its disposal, Amazon can focus on customer acquisition and improving service quality.
Snapdeal: The online marketplace said it has invested Rs 200 crore in rebranding activities and also unveiled a new logo, as the e-commerce major focuses on wooing the next 100 million potential online shoppers.
"There are 50-60 million online buyers in India currently and for e-commerce to become larger, the next 300-400 million people coming online would be very important... Things like discounts, fast shipping, functional benefits are already there, but going ahead, e-commerce brands will have to stand for something of a higher order," Snapdeal Co-Founder and Chief Executive Officer Kunal Bahl said.
The re-positioning by the company comes ahead of the festive season. Snapdeal, like competitors Flipkart and Amazon, is lining up offers to woo customers to shop on its platform.
Snapdeal is hoping to create an excitement with its changed logo but it will work as long as there is a story woven around that change, said Harminder Sahni, Founder and Managing Editor of Wazir Advisors, a consulting firm to Firstpost.
Outlook on sector
According to a report by Kotak Institutional equities, Indian e-tailing market could reach $28 billion by 2019-20, registering a compounded annual growth rate of 45 percent over the next four years. Despite the strong growth estimates, gross merchandise value in the June quarter dropped 7 percent to $13 billion as against 21 percent rise to $11.5 billion in the same quarter last year.
In comparison, China had a retail market of around $650 billion in 2015 and is expected to be worth $10.3 trillion by 2018, compared with the $5 trillion in sales projected for North America, according to a PwC report.
With inputs from agencies
India
Financial support for the project will be provided by the Universal Services Obligation Fund and it will be implemented by Bharat Broadband Network
News & Analysis
Google stopped releasing their main flagship phones after the Pixel 3. As a result, India never got the Pixel 4, Pixel 5 and the Pixel 6, but only their A-series phones, like the Pixel 6a. Pixel 7 series being confirmed for India, is therefore a huge deal.
Business
In the April to June quarter of FY23, Nykaa's consolidated net profit increased by over 43 percent to Rs 5 crore