Biden administration plans to halt US exports to Huawei, claim reports
Huawei had been added to the "Entity List" of the Department of Commerce by the Trump administration in 2019.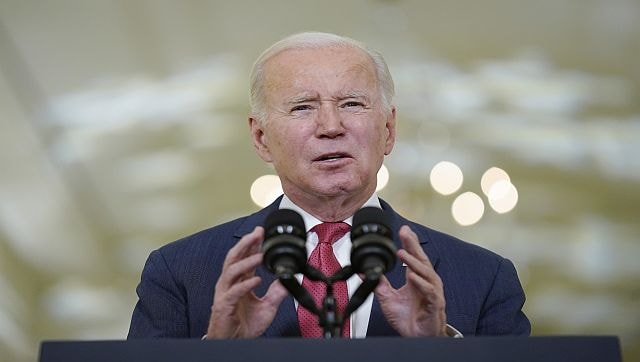 The Biden administration seems to be in no mood to back down from its technological and economic stand-off with China. As per a Wall Street Journal report, the US government is considering completely removing Chinese telecommunication company Huawei Technologies Co. from American suppliers due to national security concerns. Sources familiar with the matter told the media outlet that Huawei could be targeted via export controls. This could include items below the 5G level such as 4G items, Wifi 6 and 7, high-performance computing and cloud items and artificial intelligence, as per a Reuters report. The US Commerce Department has told some American firms that it would no longer grant licences for American technology exports to Huawei.
Huawei had been added to the "Entity List" of the Department of Commerce by the Trump administration in 2019. But later, the department reached an agreement to provide licenses to American firms that enabled them to sell technology to Huawei if it did not pose a risk to US national security. Now, the Biden administration plans on discontinuing such licenses. However, a final decision on the matter has not yet been made.
The exempted items from Huawei include less advanced chips that are used in the firm's line-up of personal computers and smartphones. Qualcomm Inc. and Intel Corp. were among the companies granted waivers by the officials to continue their sales to the Chinese corporation for tech that was not related to 5G.
US President Joe Biden had nominated Thea Kendler as the assistant secretary for Export Administration at the Department of Commerce. This post plays a crucial role in controlling exports from China. Thea Kendler was an attorney and prosecutor on the criminal case against Huawei and its Chief Financial Officer (CFO) Meng Wanzhou. The appointment was seen as a sign that the US President was not going to go easy on China.
The US and China have long been engaged in a standoff regarding Huawei, with Washington accusing the company of working with the Chinese Communist Party. China has always denied the allegations.
Read all the Latest News, Trending News, Cricket News, Bollywood News,
India News and Entertainment News here. Follow us on Facebook, Twitter and Instagram.  
World
The retaliatory strikes by the US on what it said were facilities in Syria used by groups affiliated to Iran's Revolutionary Guard Corps left a total of 19 dead, according to the UK-based Syrian Observatory for Human Rights
World
The death toll in US air strikes on pro-Iran installations in eastern Syria has risen to 19 fighters, a Syrian war monitoring group said on Saturday
Explainers
One reason the Biden administration approved the Willow project involves legality: ConocoPhillips holds the leases and has a legal right to drill. Cancelling it would bring a court case that, if lost, would set a precedent, costing the government millions of dollars