Bharti Airtel says will evaluate strategic stake sale in new mobile tower company after merger
Airtel, Idea Cellular and Vodafone Group announced the merger of Indus Towers and Bharti Infratel to create a mobile tower juggernaut.
Bharti Airtel,  on Wednesday, said it will engage with potential investors to evaluate a strategic stake sale in the new tower company, after the merger of Bharti Infratel and Indus Towers is completed.
Earlier in the day, Airtel, Idea Cellular and Vodafone Group announced the merger of Bharti Infratel and Indus Towers to create a mobile tower juggernaut with over 1,63,000 mobile towers across 22 telecom service areas.
The combined company, which will fully own the respective businesses of Bharti Infratel and Indus Towers, will change its name to Indus Towers and will continue to be listed on the Indian stock exchanges.
In a BSE filing earlier today, Bharti Airtel said its board was presented with two options with regard to its stake in subsidiary Bharti Infratel and after due consideration it decided to approve the proposal for merger of Indus Towers into Bharti Infratel. "The board decided to engage with the potential investors for evaluating a strategic stake sale post the completion of merger," Airtel added.
A merger was one of the options placed before the board. The other was an offer for sale of a significant stake in Bharti Infratel from a consortium of leading private equity investors, which was not perused at this point. Indus Towers is jointly owned by Bharti Infratel (42 per cent holding), Vodafone (42 per cent), Idea Group (11.15 per cent) and Providence (4.85 per cent).
Post the deal, Airtel and Vodafone will jointly control the combined company and the transaction is expected to close before the end of 2018-19, subject to statutory approvals.
As per the contours of the deal announced today, Vodafone will be issued 783.1 million new shares in the merged entity in exchange for its 42 percent stake in Indus Towers, and this could take its holding to 29.4 percent in the new company depending on whether Idea and Providence decide to sell their holding for cash consideration.
Similarly Airtel's stake in new combined tower behemoth may be diluted to 37.2 percent in combined entity from 53.5 percent it holds in Bharti Infratel.
Sports
The news of Mussolini's rise to the first team comes after Juan Bernabe, the handler of the club's eagle mascot, was filmed making fascist salutes and chanting "Duce, Duce" at the end of the win over Inter Milan.
News & Analysis
The Apple Unleashed event will start at 10:00 AM PDT (10:30 PM in India), and fans can watch the event via its website and official YouTube channel.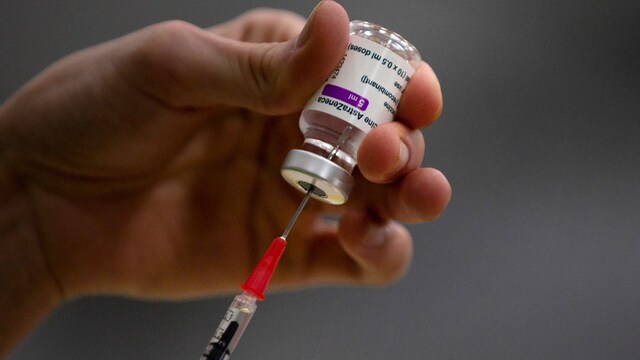 World
Some experts see reverse engineering — recreating vaccines from fragments of publicly available information — as one of the few remaining ways to redress the power imbalances of the pandemic.