Bharti Airtel jumps 8% on Tata Teleservices mobile unit acquisition
Bharti Airtel is set to take over Tata group's money-losing mobile business from 1 November
New Delhi: Shares of Bharti Airtel on Friday surged up to 8 percent as the company announced acquisition of Tata group's loss-making mobile telephony business, almost for free, boosting its spectrum holding and user base.
The stock after a positive opening jumped 7.98 percent to Rs 432 on the BSE.
On the NSE, it soared 8 percent to Rs 432.60.
The stock was the biggest gainer among blue-chips on both the key indices during the morning trade.
Shares of Tata Teleservices Maharashtra Ltd (TTML) zoomed 9.95 percent to Rs 4.86 -- its highest trading permissible limit for the day -- on the BSE.
At the NSE, it jumped 9 percent to Rs 4.80.
Bharti Airtel is set to take over Tata group's money-losing mobile business from 1 November, saving the Tatas from the prospect of having to shut down the struggling unit.
Airtel, for whom it will be the seventh acquisition in five years, will acquire 4 crore customers of Tata Teleservices Ltd (TTSL) and Tata Teleservices Maharashtra Ltd (TTML) in 19 telecom circles or zones on "a debt-free, cash-free basis", the two groups announced in separate but identical press statements on Thursday.
While all of the Rs 31,000 crore debt will remain with the Tatas, Airtel will assume payment of close to 20 percent of the Rs 9,000-10,000 crore deferred payments for the spectrum to the government. The Tatas will pay the rest.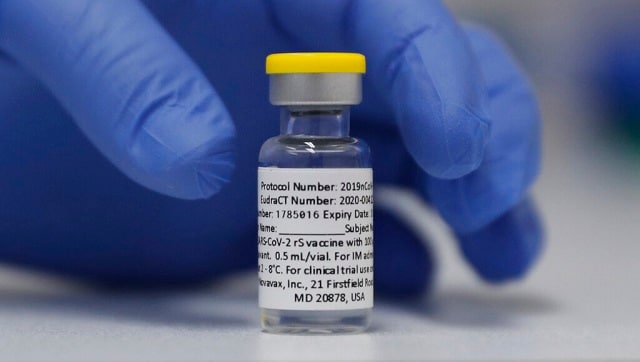 India
Likely to be priced at Rs 1,114 per dose in India, Novavax vaccine will be a two-dose jab like the other vaccines
World
Bitcoin: El Salvador embraces the cryptocurrency but not at the cost of US dollar
India
The Confederation of Hospitality, Technology and Tourism Industry (CHATT) aims to promote domestic tourism and lead the digital transformation of tourism-related business